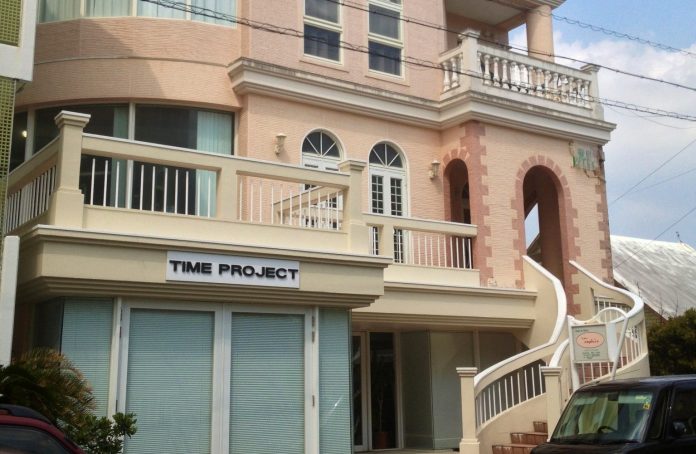 CONTRIBUTED BY LAURA SNELL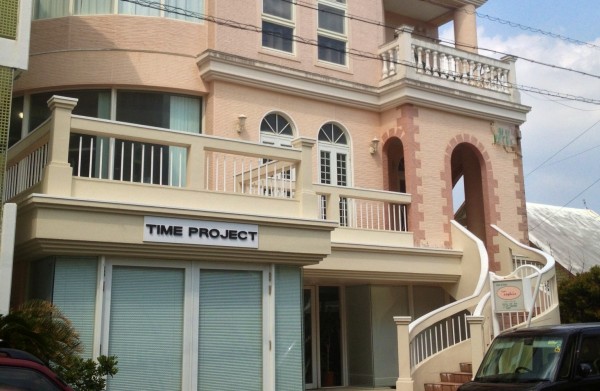 In all of my years of coming to Okinawa as a contractor, I have avoided the haircut/color procedure. Quite frankly it scared me a little. I have blonde hair and let's face it: there aren't very many light-haired Japanese people, so the idea of getting my hair colored here was too much to deal with. That is, until a friend told me about this cute little salon called Hair Sophis on the seawall. It's a second floor salon in a cute little pink building (right down the street from Ambrosia Beauty). Some of the staff speaks some English (enough to discuss what you want done, but not enough to have an in depth conversation). Tomo was the primary stylist who did my hair and I couldn't have been happier with the results.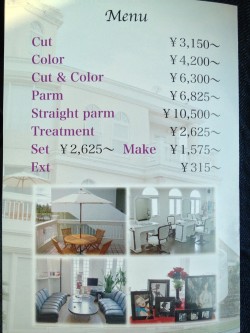 They go out of their way to make you comfortable and to make sure you are getting exactly what you want. From the second that I sat in the chair, there were two people working on my hair. That's right, two people doing the color at the same time! This was wonderful because it cut the time in half!
They offer you coffee or tea and they bring it out on a cute little platter with some small candies on it as well.
Now, on to the best part. The scalp massage/shampoo/deep condition. When I was sitting in the chair waiting on my color to "soak" I was watching a woman go through the shampoo process, and I thought nothing of it. I really just thought that it would be like any other shampoo that I've gotten (and trust me this is always my favorite part of the cut/color procedure). When her chair was tipped back up and the towel (it's like a thin paper towel) removed from her face (it covers your face to prevent water from splashing in your eyes, and to promote relaxation), she quite literally had just been woken from a deep slumber! I was a skeptic. Until I too sat in that chair and the process started. I was out like a light. It was the most relaxing, and extensive scalp massage, some pressure point work, and multiple shampoo and conditioning treatments (she must have used at least 4 different products that were applied and rinsed out). I don't think it's possible to stay awake through this very relaxing procedure. To be honest I would have paid what I paid for the whole service, just for the shampoo/scalp massage!
So, for the cut and color my total came to 7,350 yen. Their brochure indicates that a cut is 3,150, and color alone is 4,200. They offer other services as well (including perm and makeup applications). They also have some funky colors that they can use in your hair, one of the stylists there had a really great short haircut with some blue pieces coming out from underneath. They were subtle yet edgy.
This seems to be a place that is yet to be discovered by Americans. I was the only one in there the entire time I was there, yet there were many Japanese women in and out. I highly recommend this salon and encourage those who are nervous or skeptical to step away from the BX hair salon and give it a try! The prices are great (nowhere in the US can you get a cut and color…and amazing scalp massage for that price, and you don't have to tip off base, it's considered offensive!)
Telephone: 098-936-0025
Hours: Mon, Wed-Sat 10:30 a.m. – 8:00 p.m., Sunday 10:30 a.m. – 7:00 p.m., Closed Tuesdays and 3rd Monday of the month
Payment: Yen and Credit Cards
Address: Chatan Town, Minato 8-10 (2F)
Directions: From Kadena Gate 1, head south on 58, turn right to go towards the Sunabe seawall at the third traffic light after gate 1 (the light after you pass 23). Go through the next intersection and continue towards the seawall, turn left on the first side street adjacent to the new San-A shopping center. Turn right on the street before you hit the sea wall (street where Ambrosia Beauty is), continue down that street almost until you hit the other part of the wall before the sea. Hair Sophis is a light pink-ish building with a spiral staircase leading up to the 2nd floor salon. It is on your right. Park on the street in front of the salon, or in one of the spaces along the sea wall.