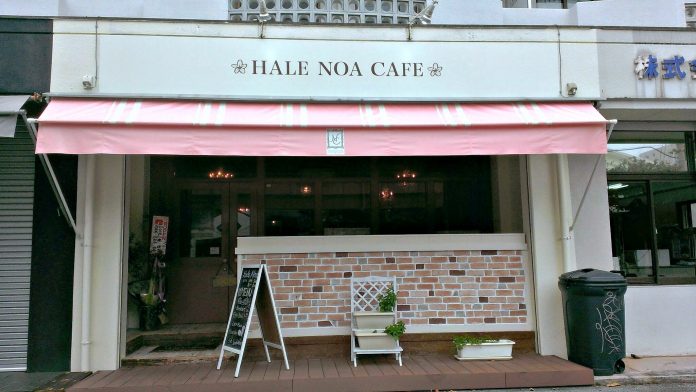 CONTRIBUTED BY KACEY A.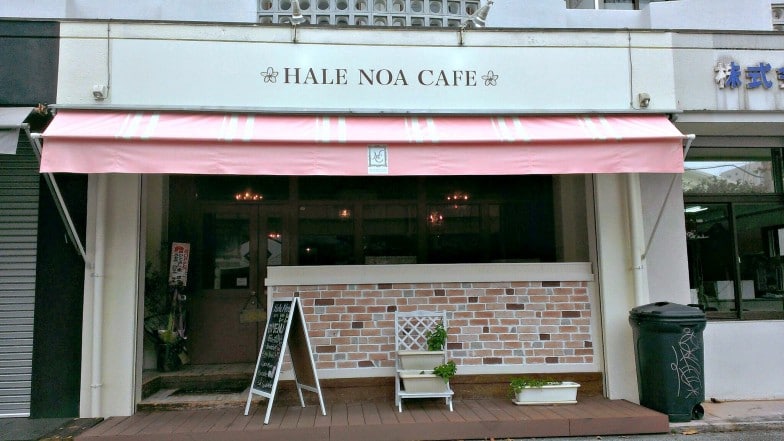 A friend and I were on the prowl for a tasty breakfast in a cute setting where we could talk and hang out for a while. Our usual places were closed. It was a typical Wednesday on the island … we forgot about all the cafes that close this particular day of the week. Both of us remembered recently passing what looked like a new cafe, so we backtracked and checked it out.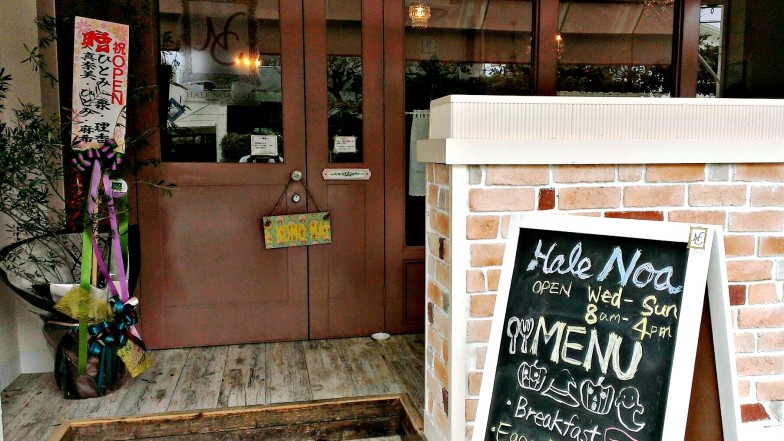 We are so glad we did!  Located between American Village and Araha Beach, this place is easy to get to, and well worth the visit. Our immediate reaction was how cute the interior was. It was simply decorated, with a French boutique flair, plenty of light, and even some outdoor bar-style seating.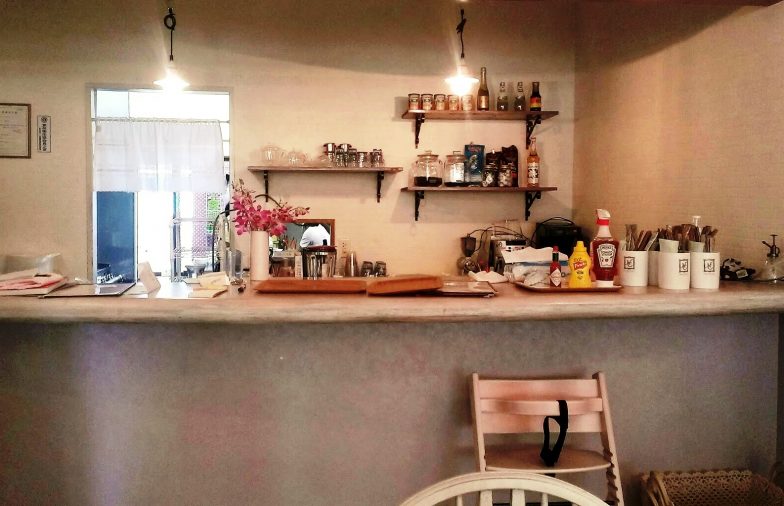 We were pleased with the menu selection. The Eggs Florentine included sauteed spinach and avocado served over a toasted baguette topped with homemade hollandaise sauce. Delicious! The baguette itself had so much flavor and I was impressed with how flavorful yet light the hollandaise sauce was.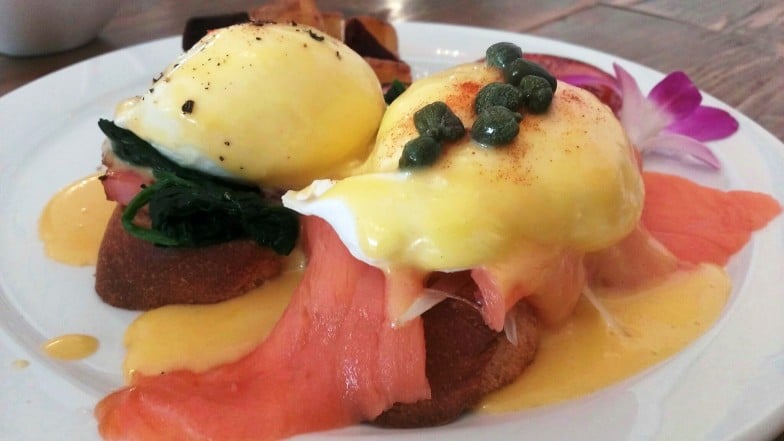 The Veggie Omelette was impressive as well. It was a large omelette stuffed with eggplant, zucchini, onion, bell peppers, cheese and avocados. We both ordered a side of country potatoes, which was a mixture of white potatoes and beni-imo potatoes in large chunks, cooked just perfectly to keep its tenderness yet have an exterior crunch.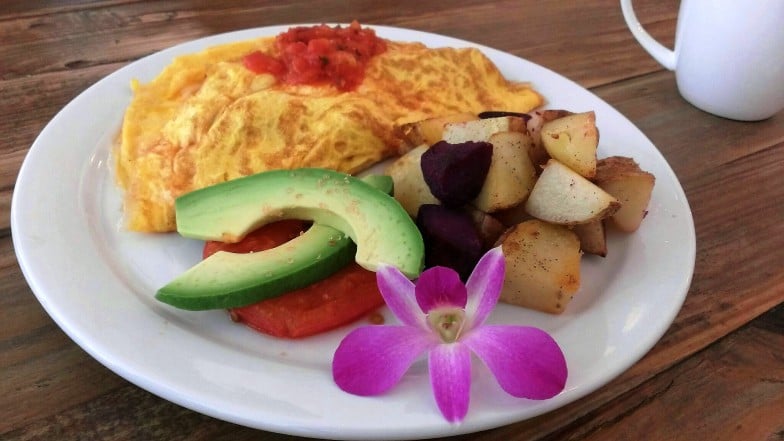 We were also pleasantly surprised with the size and taste of the Hawaiian coffee they serve.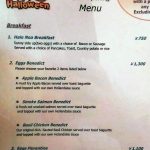 The second and most recent time I went back, I ordered the Eggs Benedict (I know, I'm really mixing it up). They serve three different kinds: apple bacon, smoke salmon and basil chicken. You get to chose two different kinds or two of the same, if you prefer. I don't think you can go wrong with any of the options.
My dining buddies this day also tried the smoothies, Tropical Sunrise and Berry Berry. Completely different flavors, but after we passed them around the table we were all in agreement they were both fresh and delicious!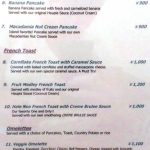 In addition to these meals I've already tried, they have a variety of more egg dishes, pancakes, french toast, sandwiches on homemade baguettes (I can't wait to try those!), and a few others. Please check out Hale Noa Cafe when you get a chance, and let them know Okinawa Hai sent you!
Hours: Wednesday-Monday 8:00-16:00;
Wednesday thru Sunday (Closed  Tuesdays)
Phone: 050-5257-0396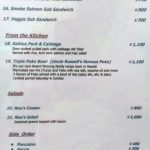 Takeout: Yes
Kid-Friendly: Yes (Highchairs available, no childrens menu)
Payment: Yen & Credit Cards
Address: 2 Chome-18-6 Chatan, Chatan-chō, Nakagami-gun, Okinawa-ken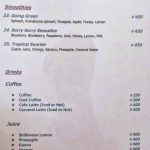 Directions: From Camp Foster's Spot Gate, turn left onto Route 130. Go straight through the light, crossing 58. When you come to the T intersection at the next stoplight, turn left. Drive straight for about two blocks, and immediately after you cross the bridge, Cafe Hale Noa will be on your left.
Map Coordinates: 26.3062259, 127.76082329999997
Parking: Attached Lot