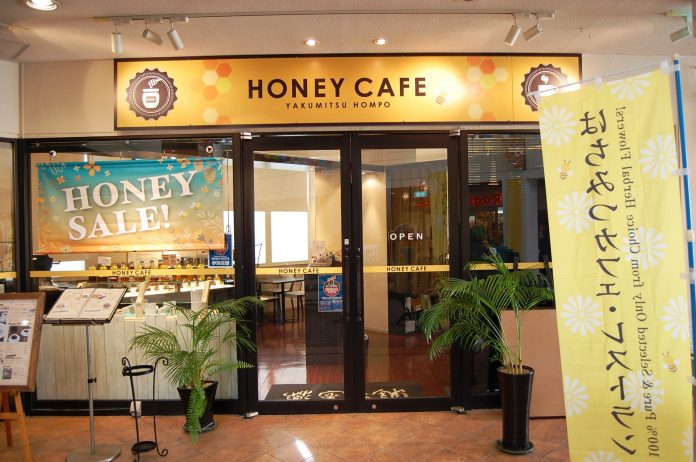 Editor's Note: This café is located inside Yakumitsu Hompo, a honey store where you can taste many different kinds of honey from China. Our other review is about the honey store specifically, but this post is all about the café inside. Enjoy!
CONTRIBUTED BY ANTHONY CAMINA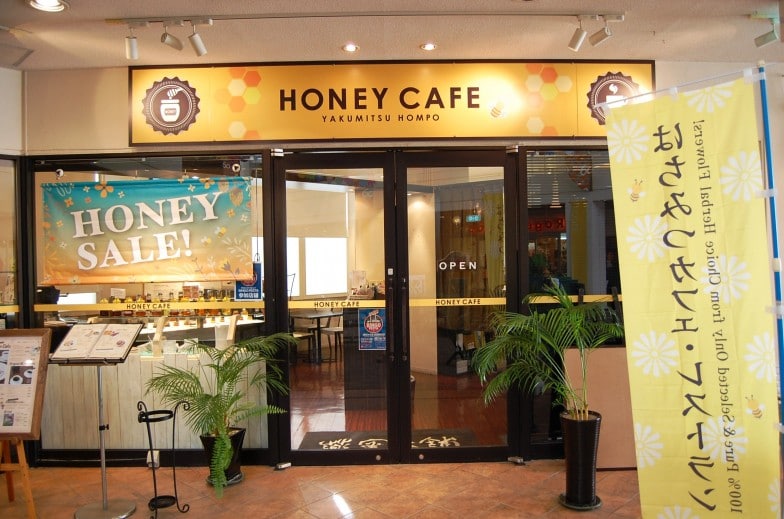 At first glance, this establishment seems to be one of the many import or eclectic specialty food stores found in Plaza Shopping Center. While the store does offer a diverse and impressive selection of premium honey for purchase or sampling, what was unexpected was the full service Café housed inside.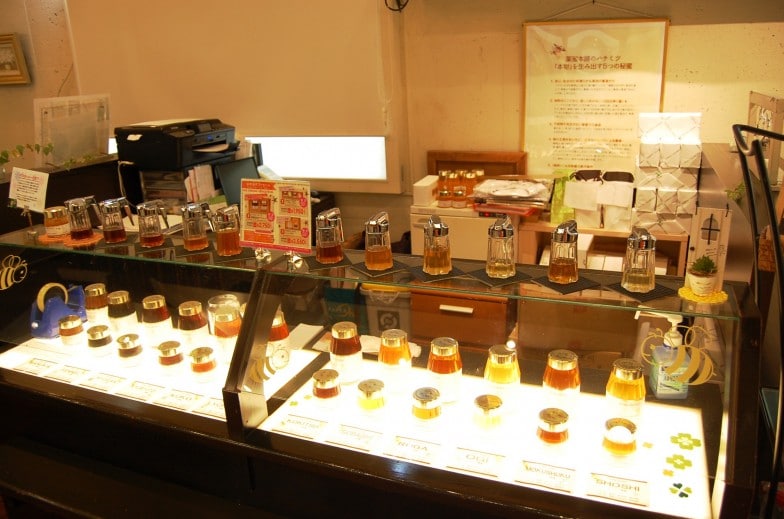 Initially my wife, son, and I only stopped in for some coffee and smoothies. After perusing the menu a bit we decided to try a few things to snack on. We ordered Choco & Banana pancakes, Egg Sandwich set, Honey Café Latte, and the Coconut lychee smoothie. I am not a fan of egg sandwiches myself, but I had a taste of my son's set and everything was carefully prepared and delicious. The sandwich came with fried seasoned potato wedges, small dish of ketchup, and a finely sliced carrot salad.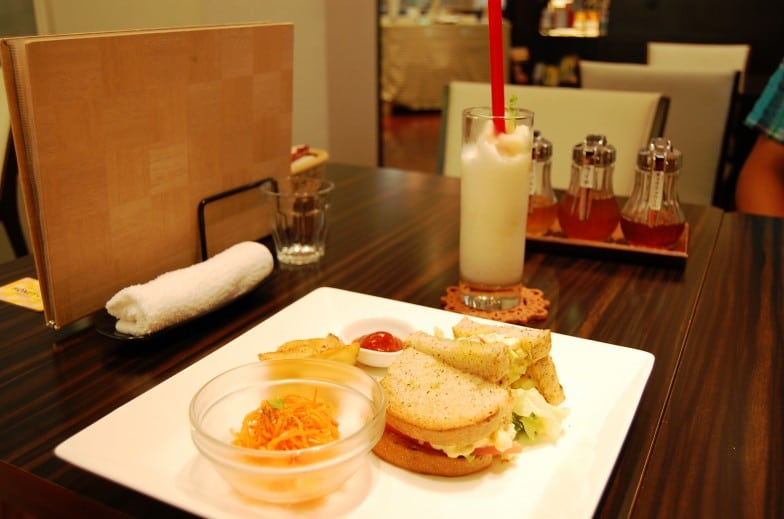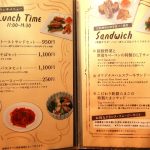 As good as this sandwich was, what really impressed me was what I was actually least in the mood for – pancakes. Now let me preface this by saying that I really do like pancakes, but this was about six o'clock in the afternoon and I usually prefer heavier breakfast fare in the morning.
When the Choco & Banana pancakes were served they looked and smelled heavenly. Remember for a moment that I am a guy, and don't use the phrase "smelled heavenly" (with the obligatory eye roll and inhalation) very often. These cakes smelled that darn good. After my wife tasted them she shoved her plate towards me with that, "I would tell you to try this but I am too darn busy enjoying this food," look on her face. After playing it cool and trying not to look as interested in the food as I was (since I might have griped a little about stopping by in the first place) I took a bite and instantly knew that she was not exaggerating.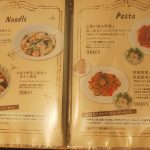 First of all, these pancakes were not heavy at all but the lightest, fluffiest things I have had in some time. I have to also admit that when I eat pancakes I usually generously drown them in syrup. Although there are three small pitchers on each table of a different variety of honey that customers can use to sweeten the food, these pancakes did not need any. The pancakes were warm, buttery, with a hint of sweetness that must have been mixed with the batter. The chocolate drizzled on the dish was deep, dark and smooth with just the right balance of bitter to balance with the sweetness of the bananas.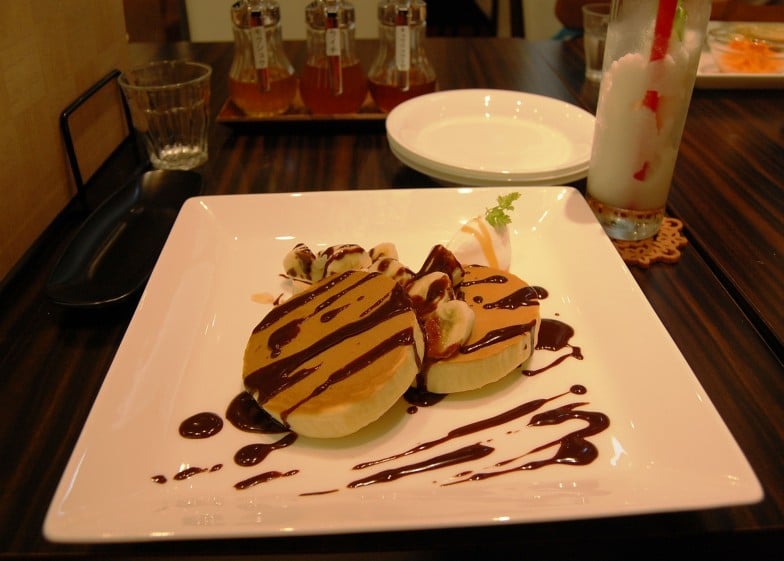 The drinks were quite good as well. The coconut lychee smoothie I ordered was flavorful, but I think my wife won out as far as portion sizes go with her ice Honey Latte which was served in a much larger glass. Being the good husband I am, I assisted her in finishing it off.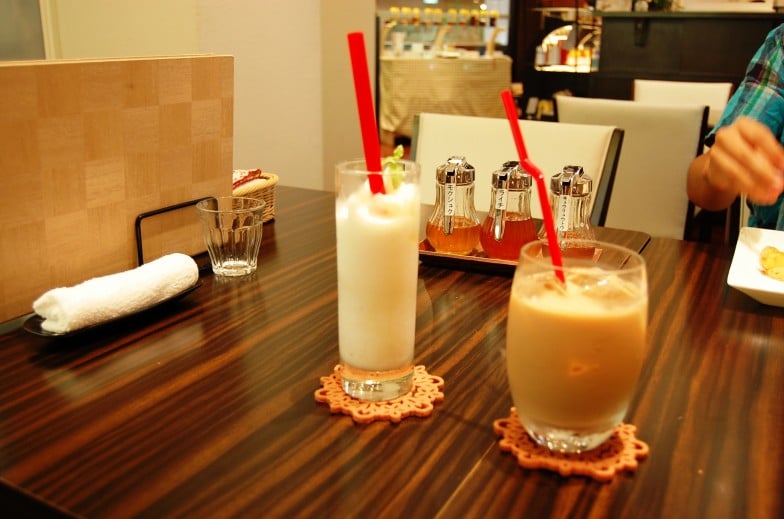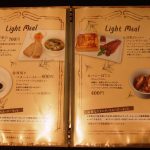 The menu has plenty of other items that would please many flavor palates such as noodles and pastas. However, the main vibe I got from the café was a breakfast and lunch theme. Whatever you are in the mood for, Honey Café is well worth a visit.
Hours: 11:00 a.m. – 8:00 p.m. daily
Phone: 098-933-1893
Website: Honey Café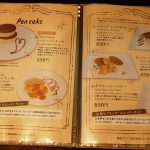 Directions: Honey Café is located on the second floor of the Plaza Shopping Center. To get there from Camp Foster, exit left on Hwy 330 at the Legion gate. Follow the 330 north about 3 kilometers until you see the shopping center on the right. There are usually traffic attendants that will direct you to a parking spot in the lot or in the garage.