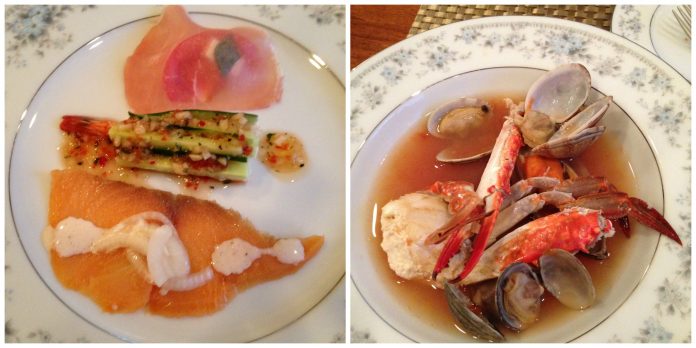 CONTRIBUTED BY JEANIE ANGEL
Hoshida Restaurant is located in American Village. It opened about a year and a half after we PCSed here. We were always very curious about it because it's not like the other restaurants in American Village. You could walk right by it and hardly realize it is a restaurant at all. It is set in with the other homes to the North of Earth Salon on the corner. It blends right in, as it looks very similar to all the other residential housing.
Hoshida is very quaint- with only 4 or 5 tables. I would recommend calling ahead if you have a large group, as it appears it is the husband and wife who are the only people who work here. You may also have faster service if you let them know ahead of time that you plan on coming. We called because we didn't know what to expect, and they said it is generally best to make a reservation.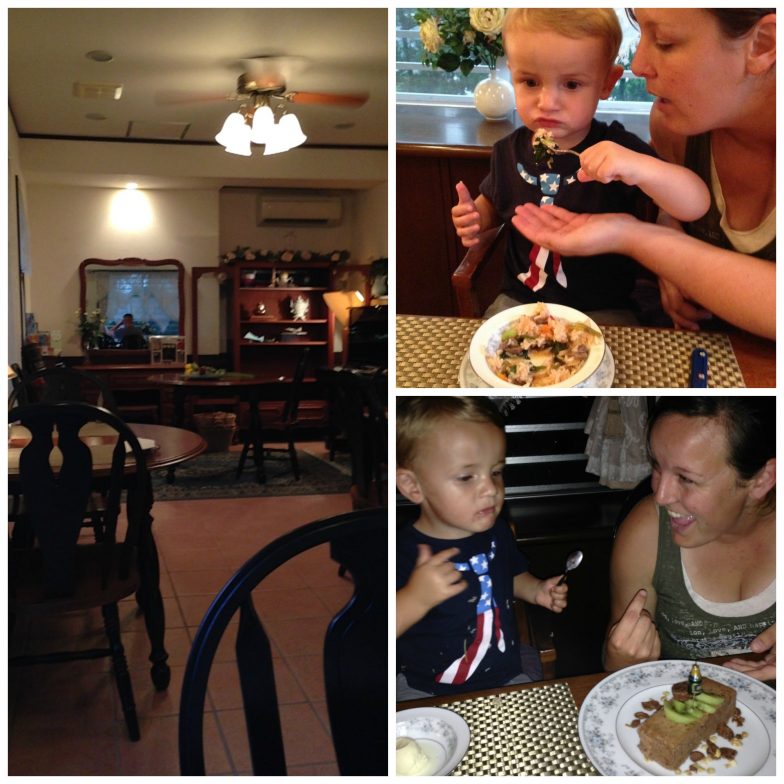 They serve a course menu; so you choose a main dish and you also get a few choices of soup, salad, bread, or rice. We went to celebrate my birthday and ordered a small bottle of champagne. They have quite a few different beverage options. We didn't order anything for my son, as I assumed he would just share with me. They brought him soup and a small dinner free of charge! It was so nice!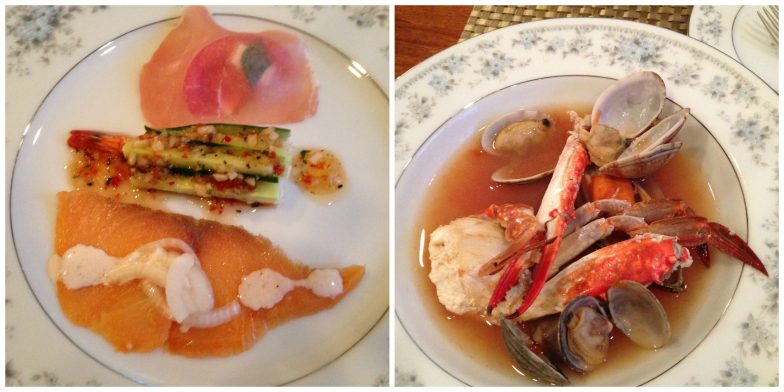 They asked if we were celebrating anything special, I assume because of the champagne, and we told them it was my birthday. They dimmed the lights and brought out a chocolate fruit cake and sang Happy Birthday. There were other people in the restaurant, too, but no one seemed to mind. It was a pretty special place.
Hours: Lunch– 11:30 a.m. to 3:00 p.m.
Dinner– 6:00 p.m. to 10:00 p.m.
CLOSED TUESDAY
Phone: 098-926-1387
Payment: Yen Only
Address: 15-52 Mihama, Chatan-chō, Nakagami-gun, Okinawa-ken 904-0115, Japan
Directions: From Foster Commissary Gate:
Turn Right out of the gate and head north on 58.
Turn Left at the Starbucks intersection, opposite the Lester Gate.
Turn Right at the last light (opposite the baseball field).
Go past the movie theater and past Makeman on your left.
On the very next block on your right on the corner is Hoshida Restaurant.
No parking available.
Coordinates: 26.3182359, 127.75675380000007