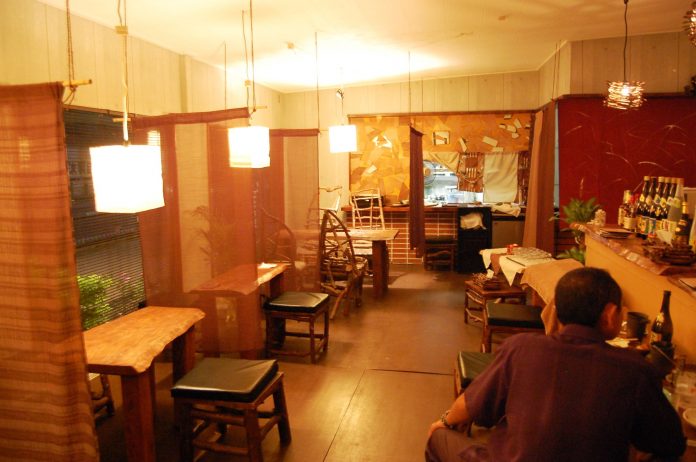 CONTRIBUTED BY ANTHONY CAMINA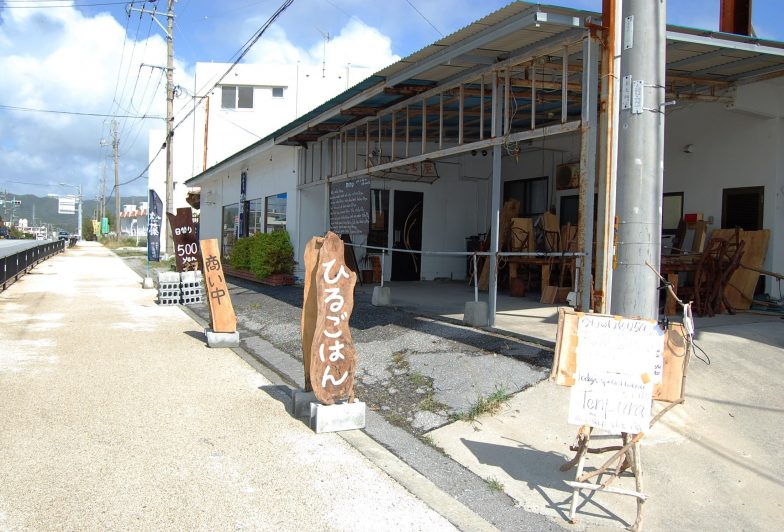 Charming atmosphere, hospitable owners, and creative craftwork await you alongside some delicious meals at Igokochiya Izakaya. The restaurant is a new addition along the 329 in Yaka and stands out due to the in-house woodworked signs, décor, and furniture.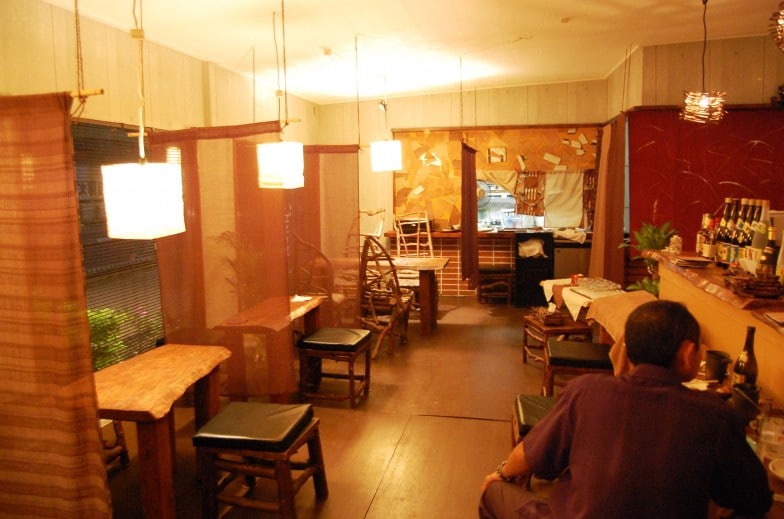 Both times I have visited, I was warmly greeted by the owner, Mina-san who is very welcoming and speaks a decent amount of English. She is very attentive and is willing and ready to answer any questions about the menu or Izakaya in general. The other owner, Midori-san smiled and waved from the kitchen but is usually busy preparing the meals.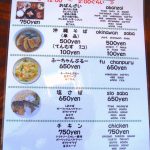 The majority of items on the dinner menu are Okinawan-themed with a bit of the owners' own touches to make things interesting. I ordered the Yakebuta Soba which is a savory onion and leek soup with thinly sliced pieces of smoked pork. If you have been on-island any length of time you may be soba'd out, but I recommend giving this dish a try as it was quite tasty and different enough to stand out among traditional Okinawa Soba.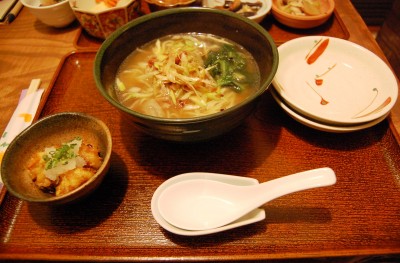 My wife was feeling more adventurous and ordered the Obanzai set which is comprised of a collection of various serving cups which contained a mini bowl of soba, fried tofu in caramelized potato starch, white rice, egg carrot and lotus root salad, sautéed eggplant,  sautéed mushrooms with pork and cabbage. Both sets were a generous amount of food considering they were only 800 and 950 yen respectively.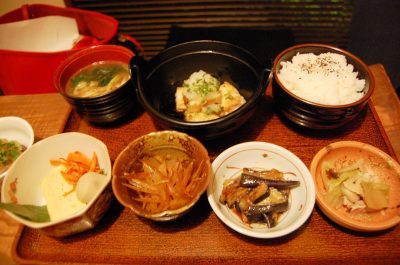 After our great dinner experience we decided that "in the name of science" we would return for lunch so we could write a more complete review. Of course a few weeks would go by until this actually happened and after returning we noticed a great deal more English posted on signs and on the menu. It was also very evident that Mina-san had been working very hard on her English as she perfectly described the items on the lunch menu from memory.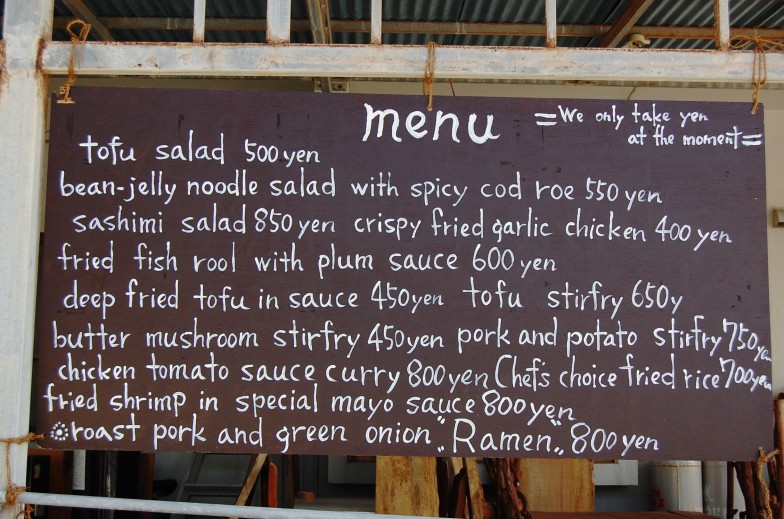 My wife had the subata set which was a sweet and sour pork stir fry with onion, bell pepper, and carrots. On the same plate as the stir fry were garlic pasta, potato salad, and salad with sesame dressing. The meal was accompanied by a bowl of white rice and a cup of egg drop soup. It was a ton of food for only 750 yen.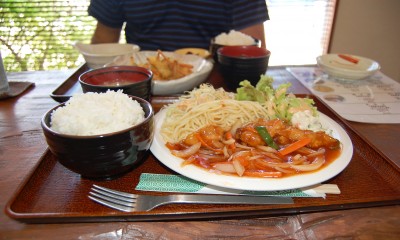 I went with the "special of the day" which happened to be the tempura set. With this set I got tempura, a bowl of sauce for dipping, white rice, pickled sliced plums, and some yummy miso soup. Considering I was stuffed to the gills it was a heck of a deal since my meal was only 500 yen. You can't even get a value meal that cheap anymore.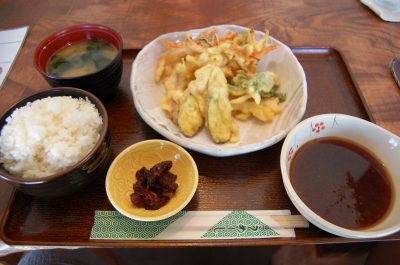 If while dining you happen to take a liking to any of the décor in the Izakaya, Mina-san has a showroom filled with handmade crafts that are all for sale. The showroom is worth a look and will give you a chance to walk off a little of your meal before you have to squeeze behind your steering wheel after such generous portions.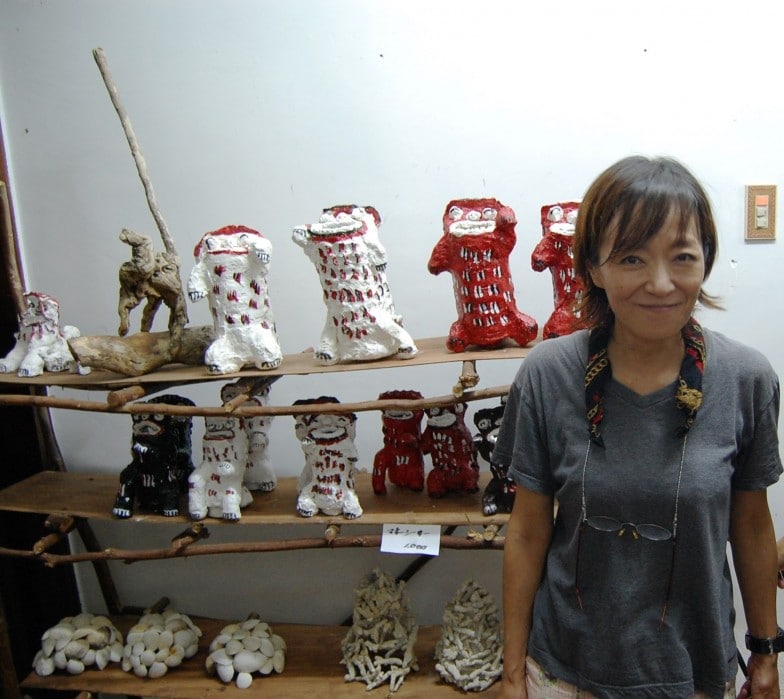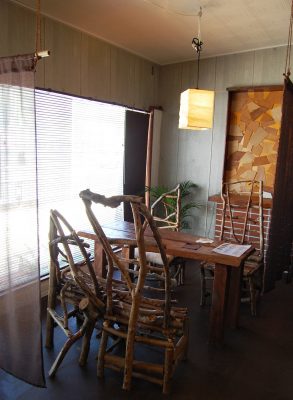 Hours: Lunch 12:00 p.m. – 2:00 p.m., Dinner 6:00 p.m. – 11:00 p.m.
Payment: At the time of this writing, the Izakaya only can accept Yen.
Phone: 09087989045
Directions: From the 6 Expressway exit in Ishikawa drive north toward Camp Hansen. When you get to Yaka you will see a concrete factory on the left. Igokochiya is across the street on the right, or side of the road closest to the ocean. Park under the tall large pavilion.
Address: 2600 Yaka, Kin-chō, Kunigami-gun, Okinawa-ken, Japan
Map Coordinates: 26.442936, 127.847493