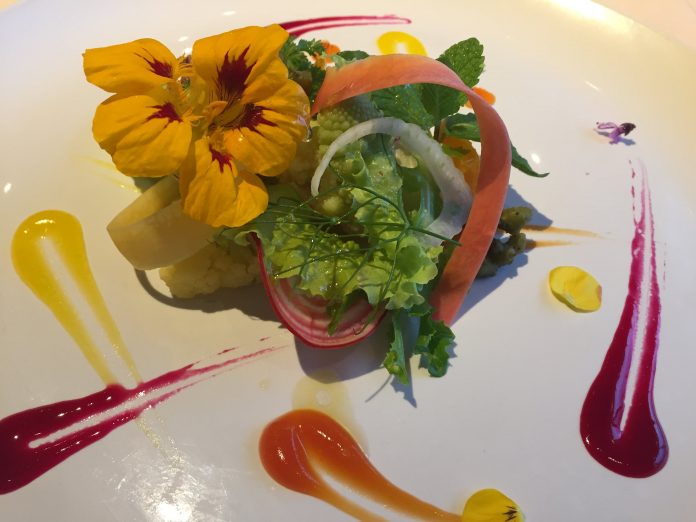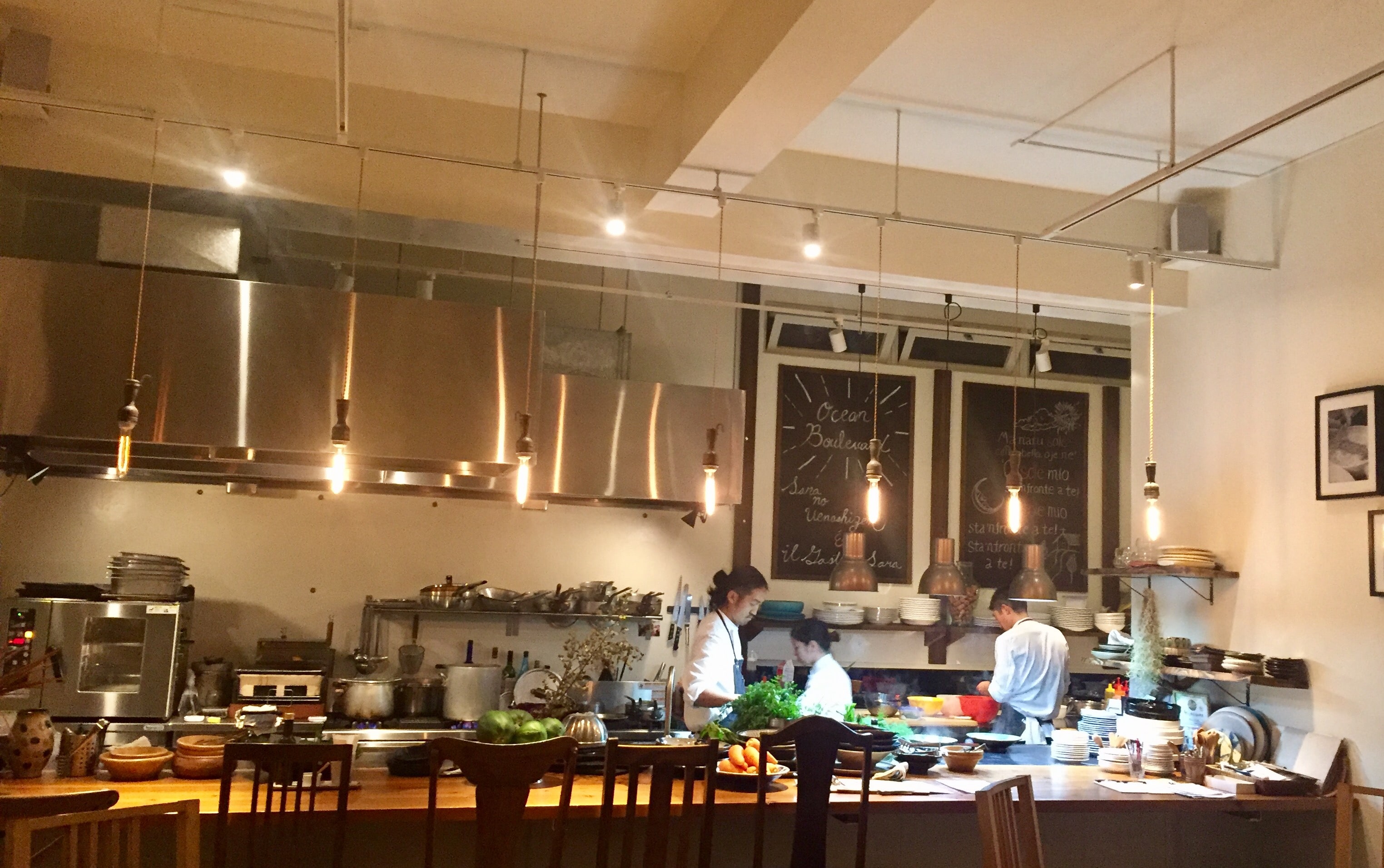 iI Gastro Sara, contributed by Jenifer Giles.
iI Gastro Sara, in Onna, Okinawa Japan, is excellent for a date night, girls' night out, visiting friends, special occasion or for a foodie. There are so many good restaurants in Okinawa, but when I come across one that really distinguish itself, I have to rave about it.
I went to il Gastro Sara with a couple of girlfriends and was blown away by the decor and layout of the restaurant. The entrance is setup like a boutique storefront with local items for sale.  The elegant design of the open kitchen enhances the ambiance and allows you to watch the skilled chefs prepare the dishes from across the room.  The dinning room has rustic elegance with a French-Japanese fusion feel.  The tables are beautifully set and it is clear every element of the table was composed with care.  The hillside location of the restaurant provides diners an expansive view of Onna Bay, making it the perfect sunset location. The large patio was not setup for dining when we visited due to weather, but they serve outdoors when it is warm.  Customers can also reserve the patio for catered events and parties.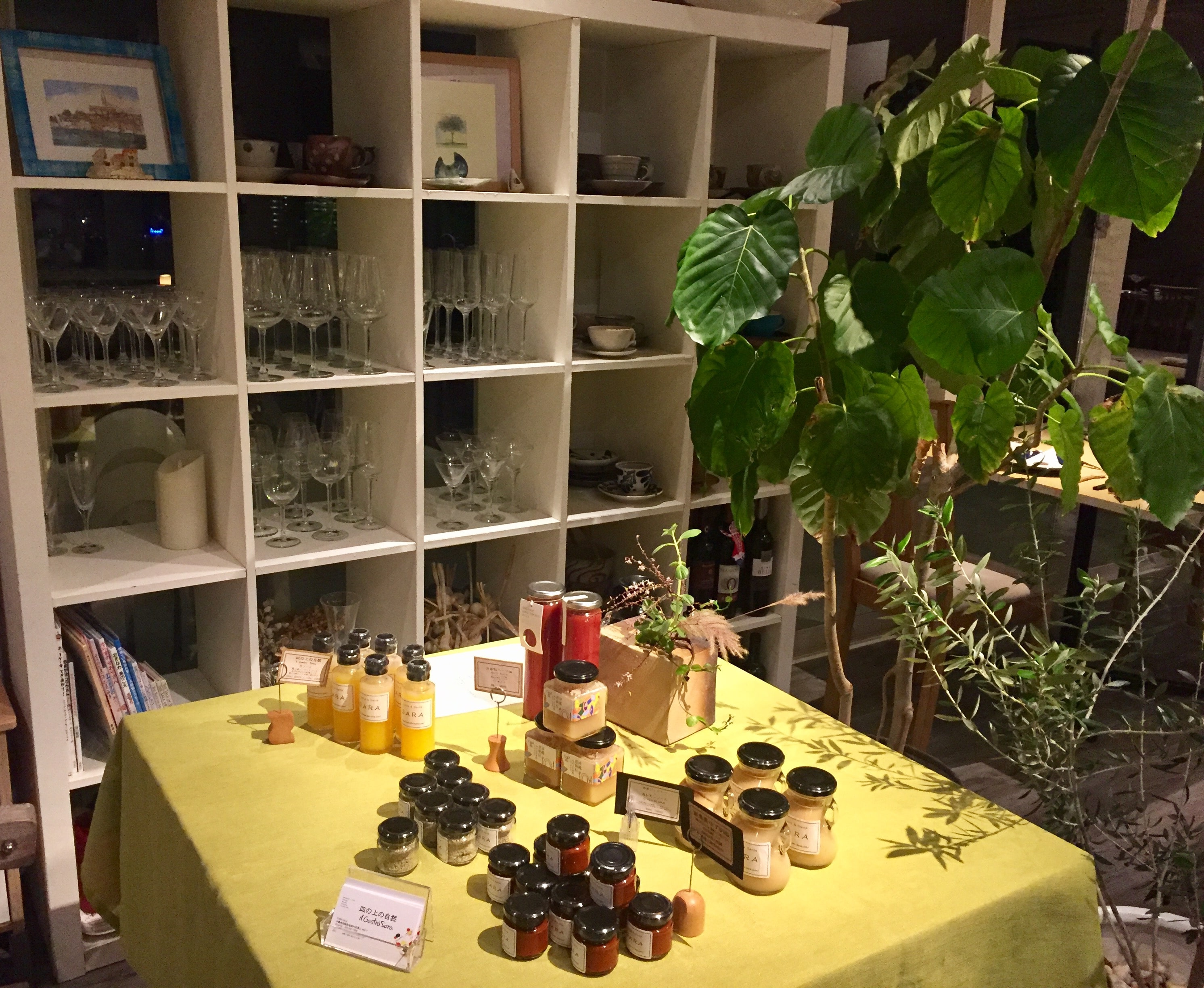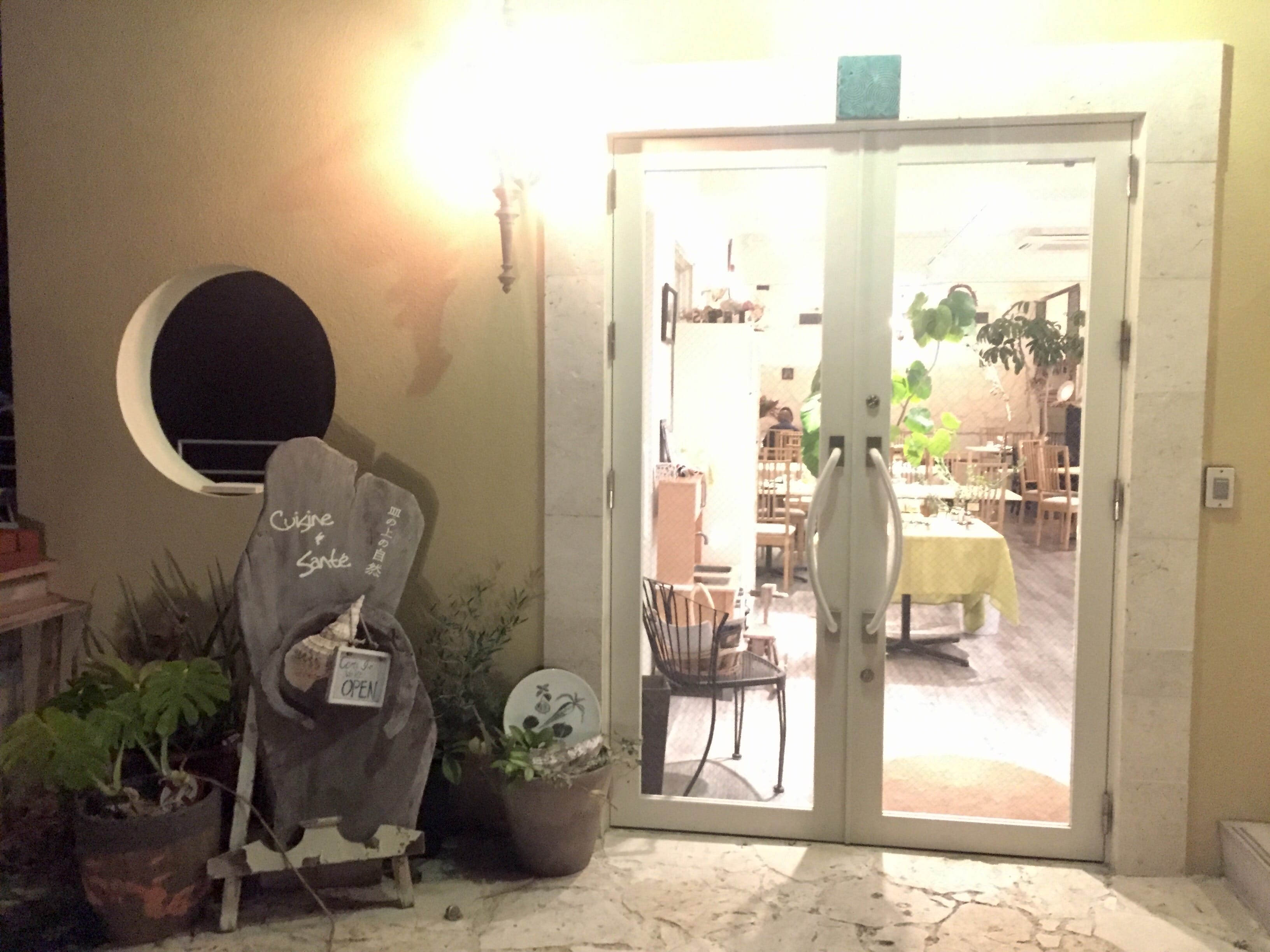 The food
iI Gastro Sara offers a la carte, but the set menu is their hallmark .  You can select the chef and scale of your set course.  Furthermore, they will personalize each dish for you upon request.  Prices range from 3000-8000 yen.  The head chef prepares the set courses at the top of the price range. To request a set course, call ahead, speak to the staff and let them know which set course you would like.  They are very helpful and will walk you through that night's options.
We each ordered a set course for 3000 yen and they offered excellent vegetarian options for my friend. The friendly staff served us fresh baked bread and we chose from several options for each of our three courses.  Menu options are updated every couple of weeks to feature fresh, local ingredients and new dishes. Each dish is beautifully presented and it is a work of art. The staff is gracious, knowledgeable, spoke English well, and the menu is easy to read.  The service was among the best we have had in Okinawa placing il Gastro Sara among the top tier dining experiences on the Island.
I highly recommend iI Gastro Sara!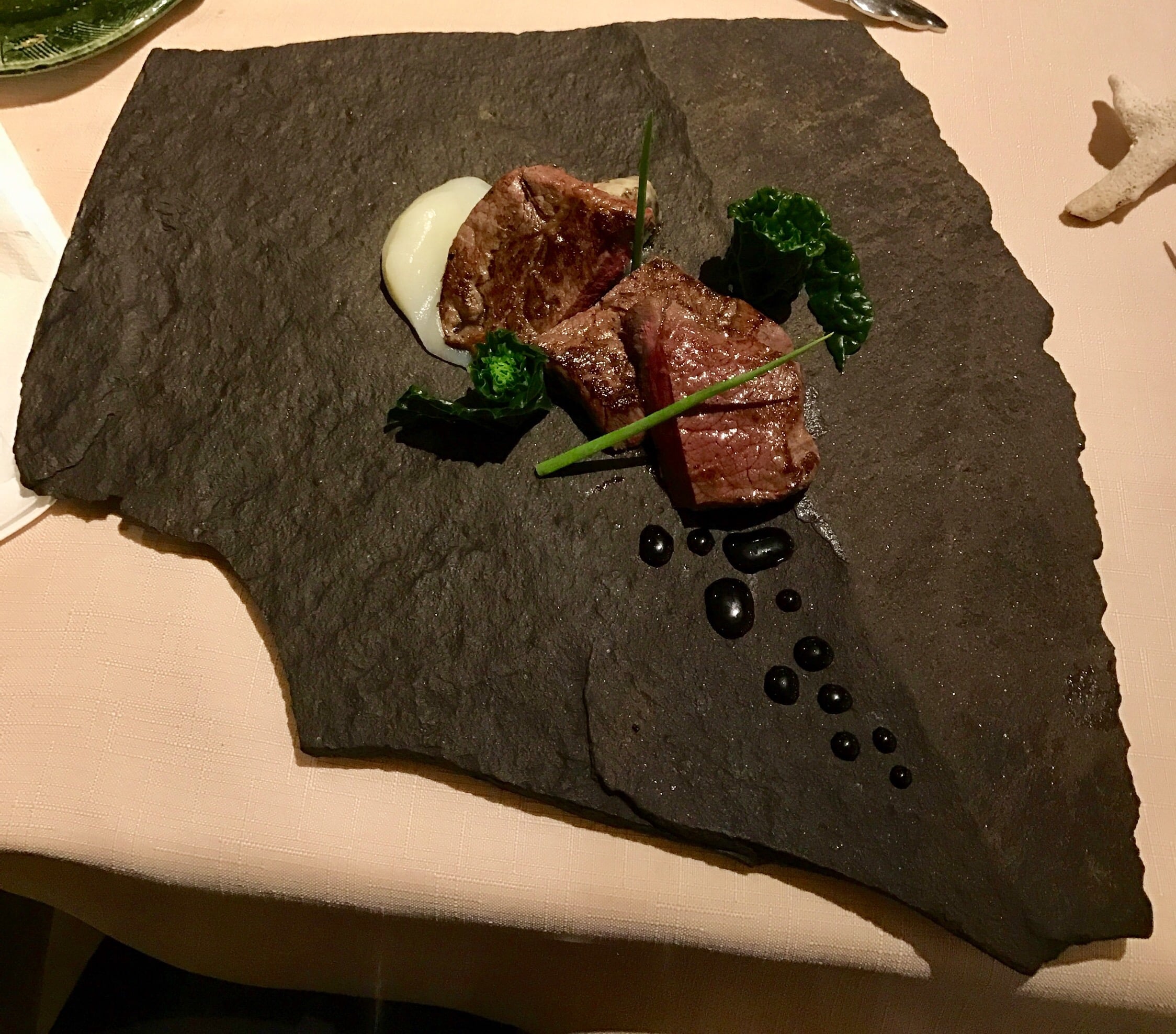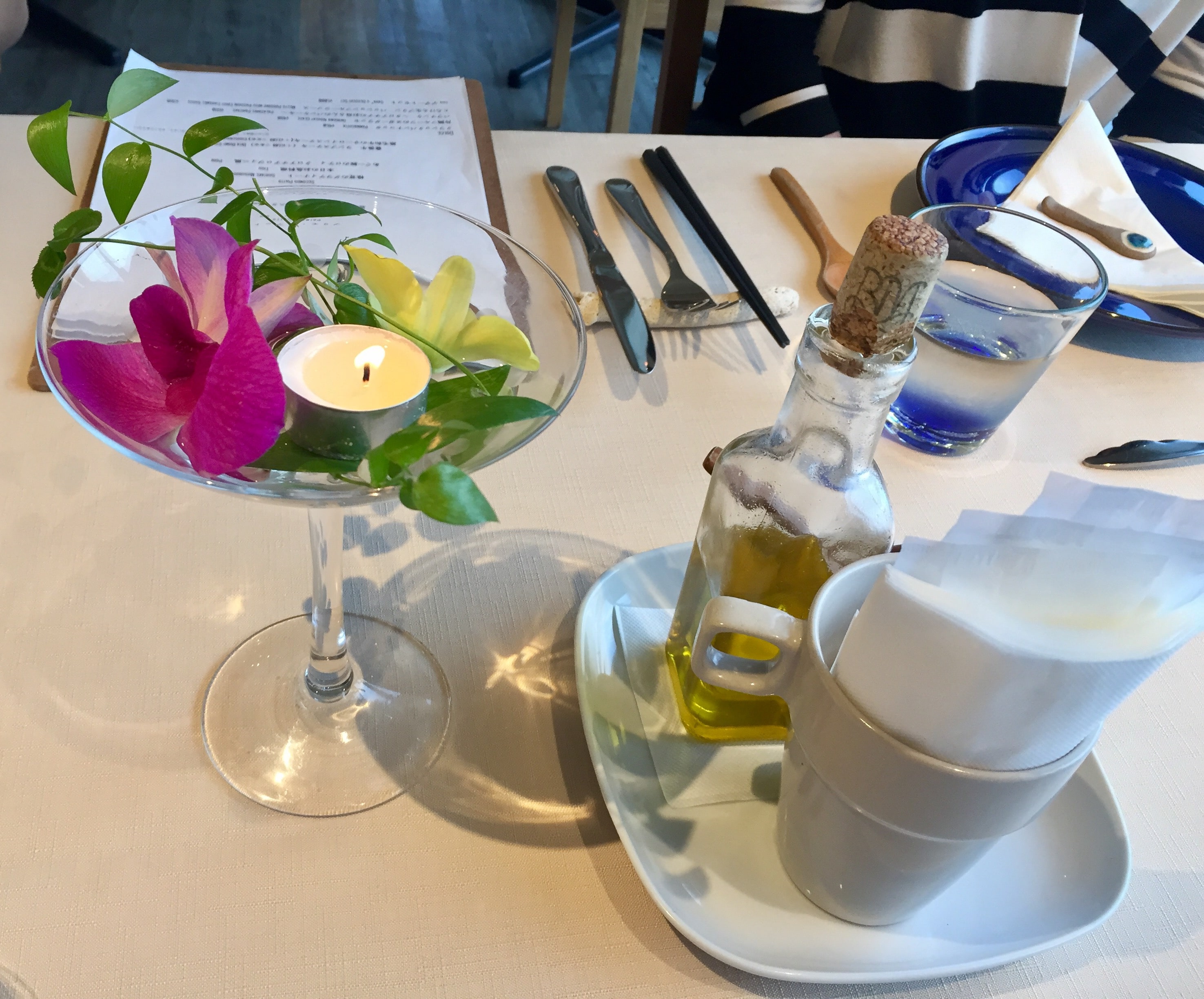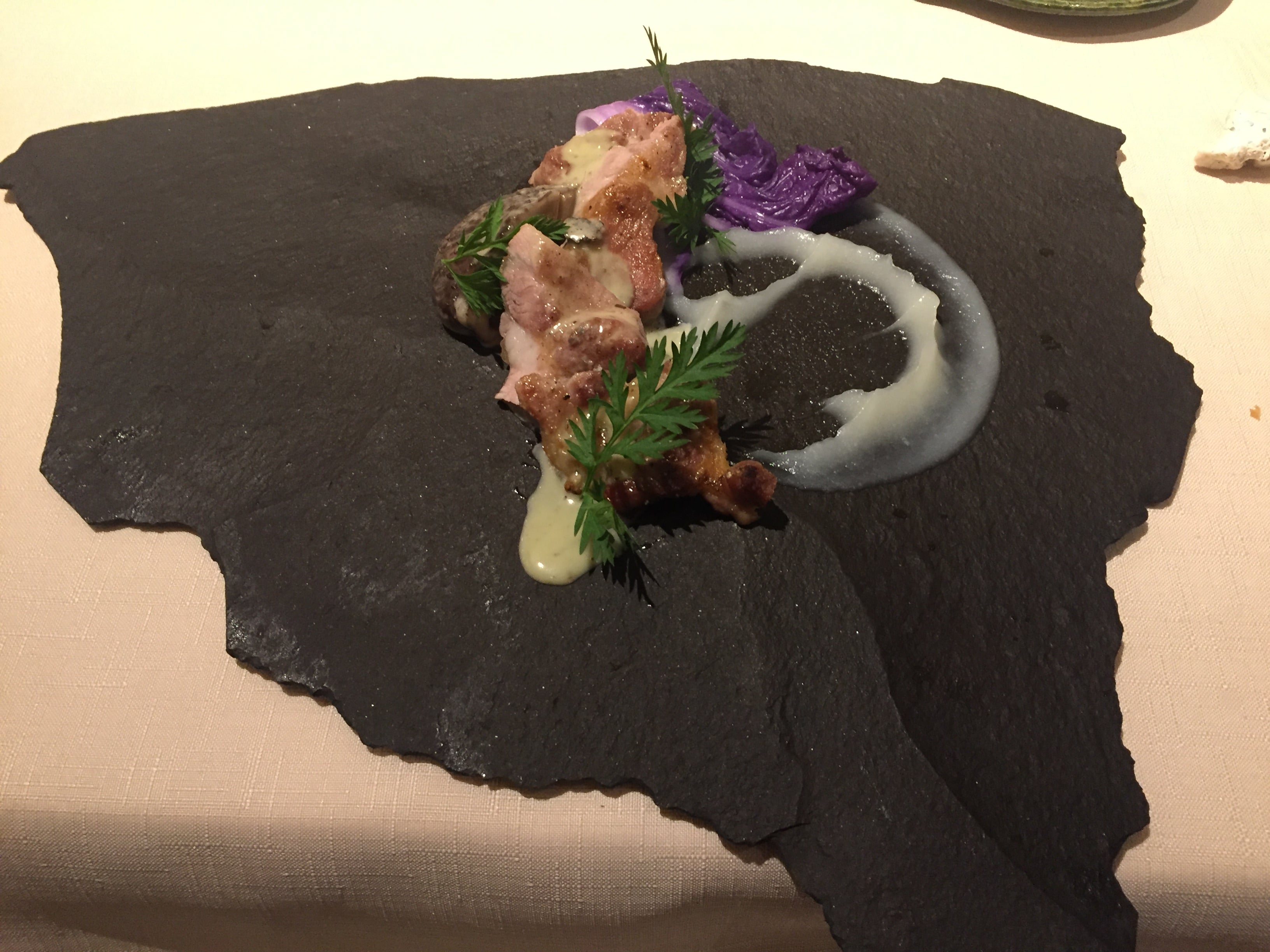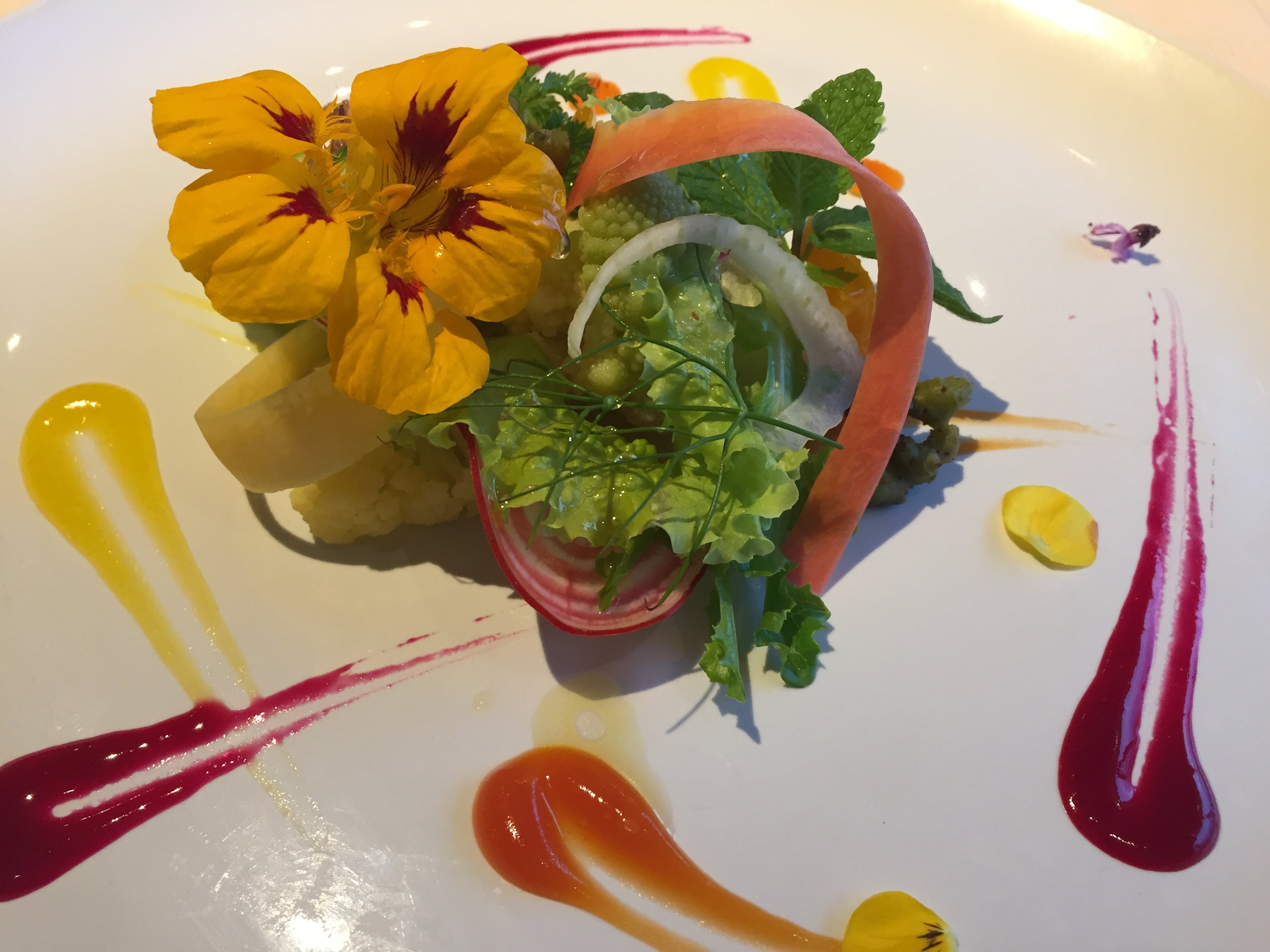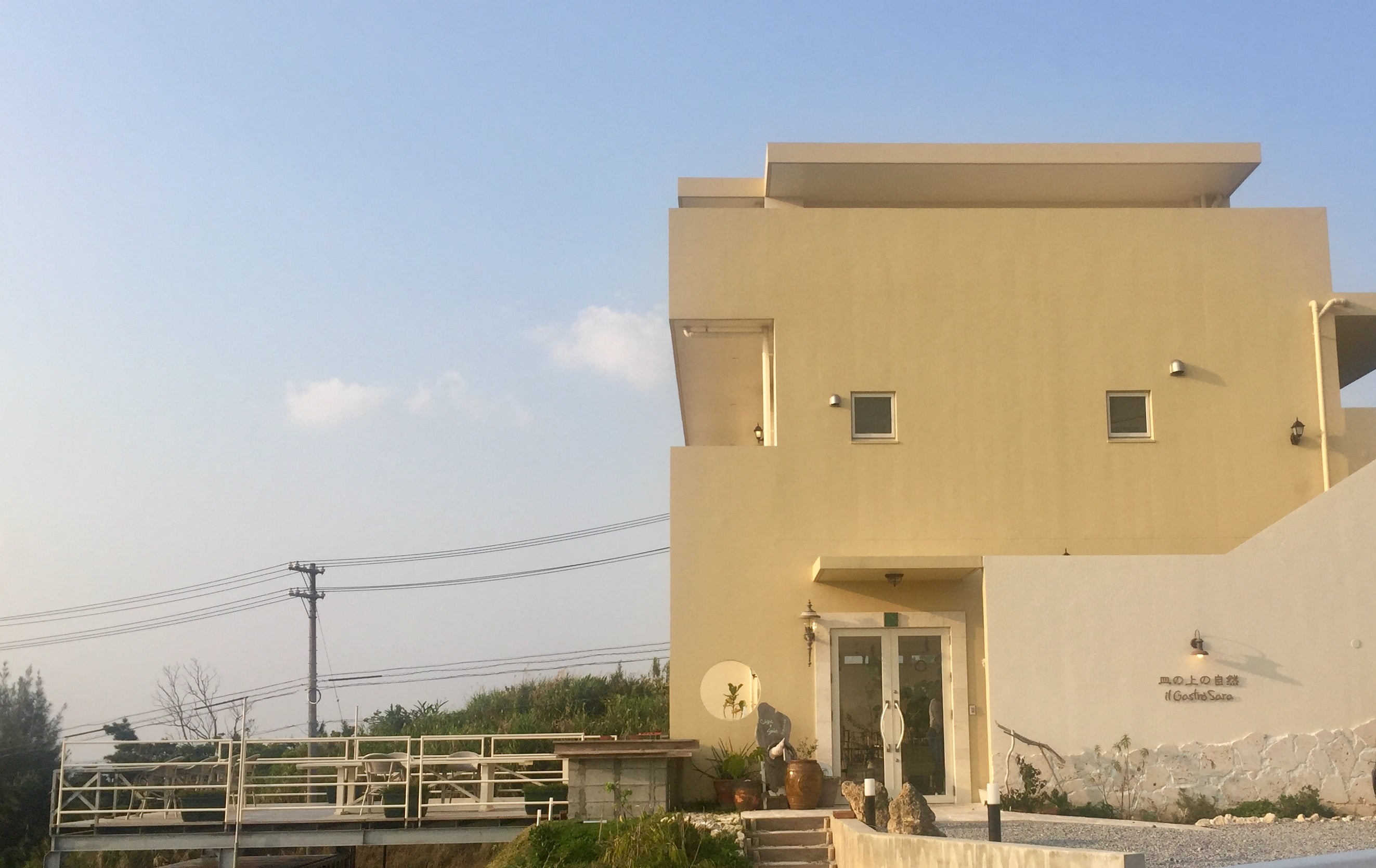 Website: https://www.obn-sara.com
Phone: 098-987-7688
Payment: Yen or credit card
Hours:  Tuesday-Sunday: 11:30am-3pm, 6-10pm.  Closed on Monday.
Address:  皿の上の自然 il Gastro Sara, 〒904-0414 沖縄県恩納村 国頭郡 前兼久466-7