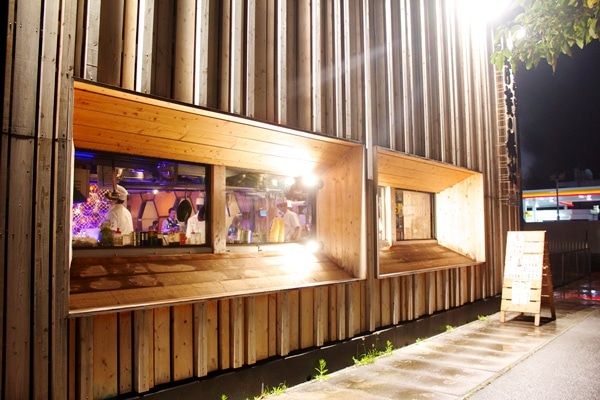 CONTRIBUTED BY KASSIE O'DRISCOLL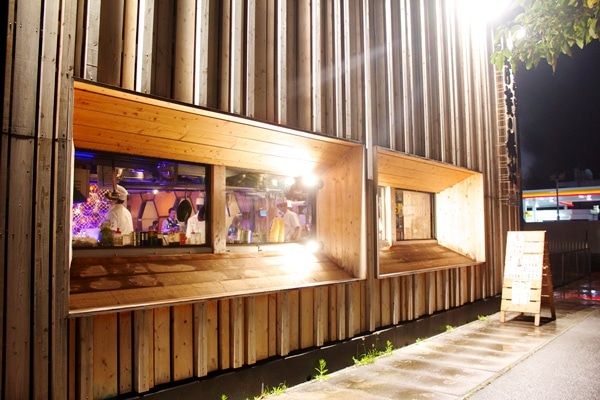 There are quite a few good-looking restaurants down the street from our house and we finally found the time to try one! Ikesuno Ginji is a tempura, maki (a small segment cut from a long roll of cold rice and various other ingredients wrapped in a sheet of seaweed), and sumibi (grilled meats over charcoal) restaurant … and it's delicious!
The first thing that caught our eye about this place was the cool exterior and the smoke rolling out from the grill. Not only did it look awesome, but it smelled amazing! Also, on one of our walks we saw the inside is full of glass buoys and a cool sushi bar. It definitely gives you a great reason to try it out!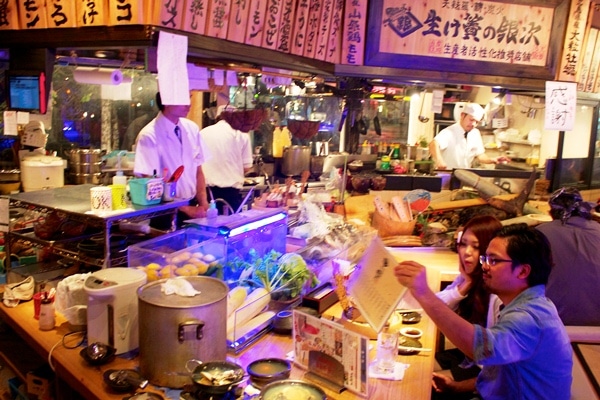 I even have to speak on their honesty. The next day, our niece realized she didn't have her wallet and that she last remembered having it at the restaurant in her back pocket. We went back, almost 24 hours later, and they had her wallet (and all its contents) waiting for her behind the hostess desk. Okay… now back to the food!
We started with an included appetizer. We were able to choose oyster or clam and we all chose oysters. It was surprising to even have this as an option because there aren't a lot of places that offer fresh oysters. It didn't make me nostalgic for my North Carolina oyster experience, but it was still pretty good!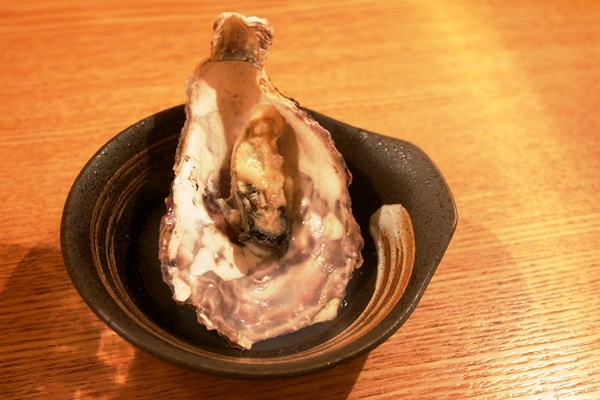 Then, we ordered these fried rice balls. Oh my deliciousness! They were marinated in soy sauce and I still have dreams about them. I'm not even sure why they were so stinking delicious, but they were. I would highly recommend getting these to chow down on why you wait for your entree.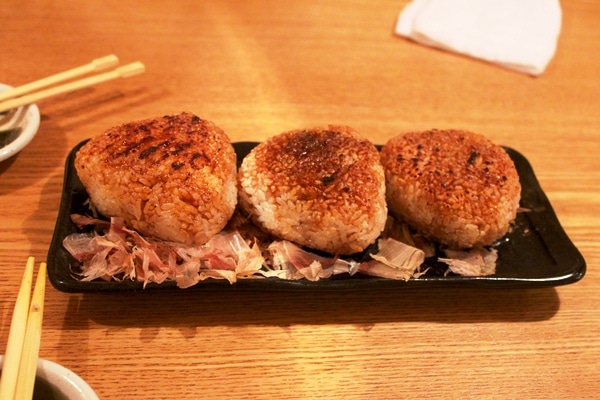 The menu is very, very big! They have at least one menu translated in English and that makes it especially easy to order all the goodies that your heart desires. I ordered chicken noodle soup (mostly because I wanted the burner)…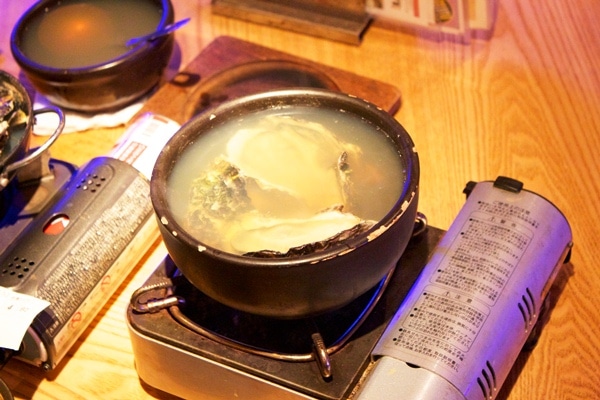 Kait ordered some tempura chicken…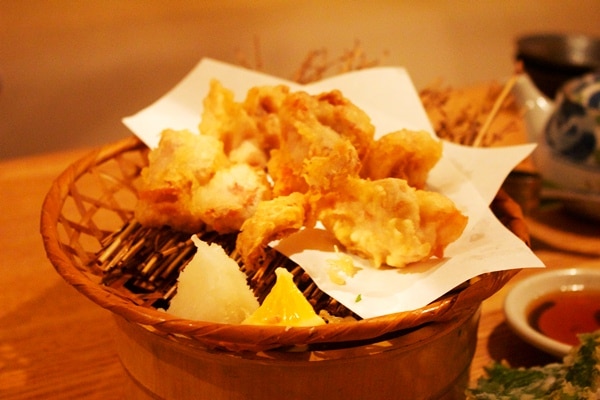 … and Mark ordered shrimp tempura and yakiniku.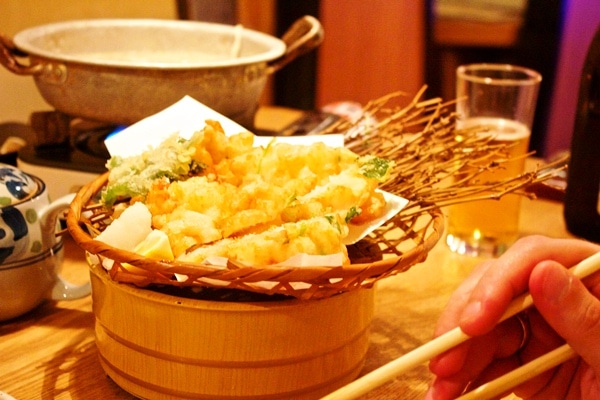 It was all so, so good. It makes my stomach growl just thinking of it! We recommend it and plan to go back in the near future!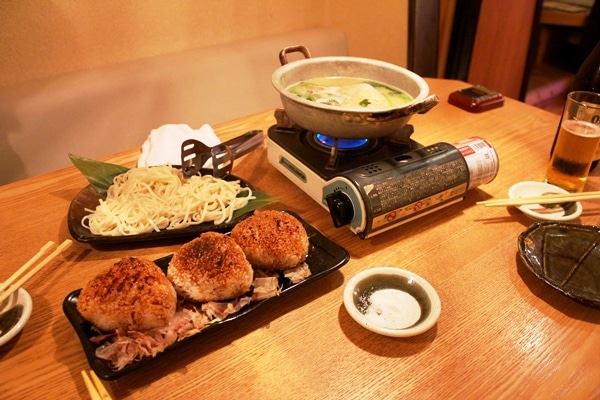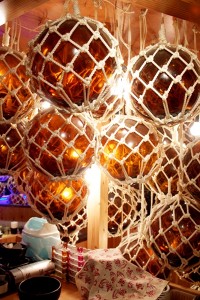 Address: 2-5-8 Awase, Okinawa City
Directions: From Camp Courtney, turn left out of the main gate. Take 75 to 36 (jean store on the right) and turn left. Take the 36 bypass to the bottom and turn right at 85. Take 85 down (you'll pass the Aeon and Nitori on the right, pass the Awase Fish Market on the left). Then, right before you reach the 85 intersection, Ikesuno Ginji will be on the left.
Hours: 6:00 p.m. – 2:00 a.m. (Last food order 1:00 a.m., last call for drinks 1:30 a.m.)
Phone: 098-923-1732