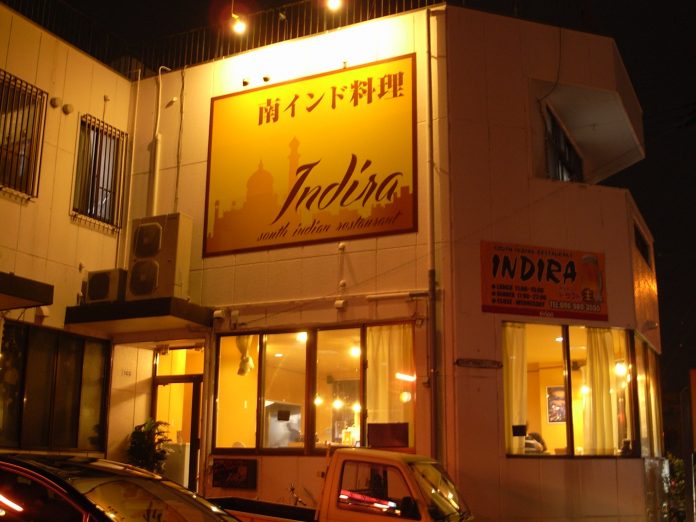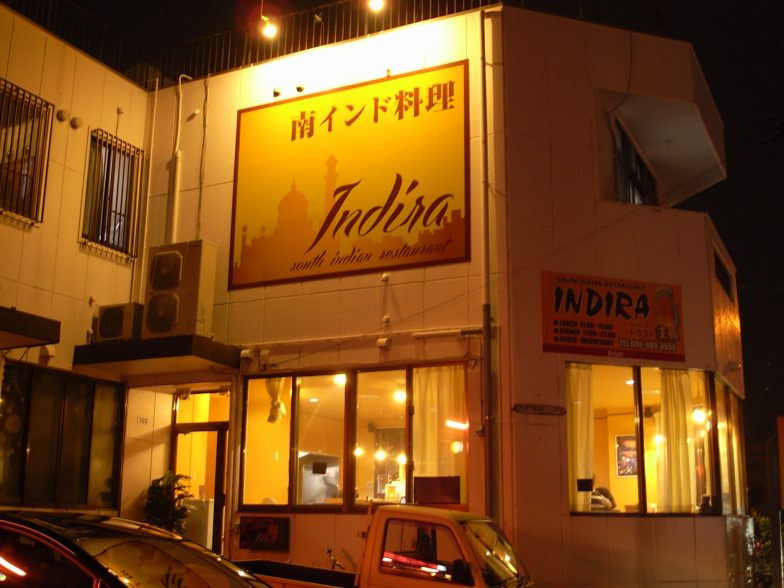 Editor's Note: Indira Indian Restaurant was originally reviewed on Okinawa Hai on November 11, 2013; you can read a PDF copy of that original review here. The post below is an updated take on this restaurant, published September 11, 2015
CONTRIBUTED BY: D.A.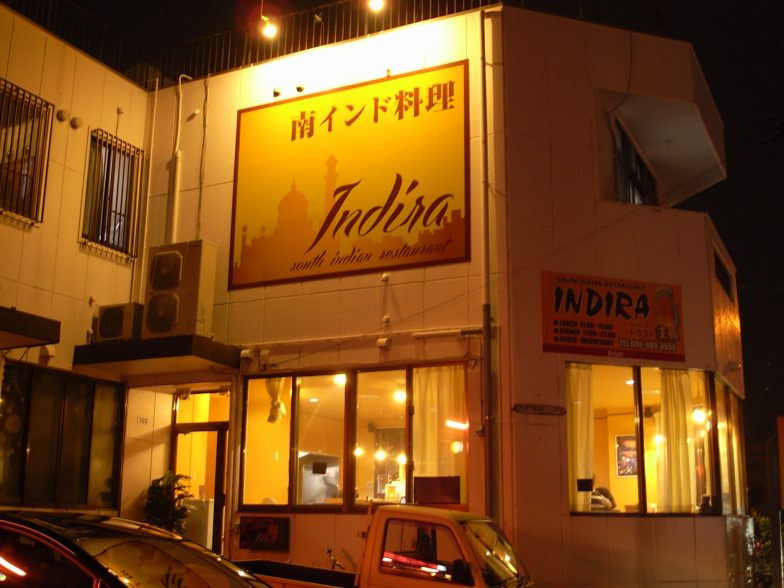 My wife and I love Indian curry, and are always on the hunt for new places to indulge on the island. Last week she surprised me by making a reservation for our anniversary at a new Indian restaurant we'd been meaning to try for a while. Tucked away on an unassuming street, it might not be exactly what you picture for a romantic dinner, but for two curry-lovers, it was just perfect!
As soon as we walked in, we were immediately greeted by the hostess, waiters and chefs. I even think the tandoori oven said hello. At that point we knew our experience would, at the very least, be pleasant. Once seated and given menus (complete with pictures and descriptions for those not quite sure the difference between vindaloo and balti), we knew we wouldn't be leaving hungry either.
Although we aren't exactly novice Indian food eaters, we still always ask for suggestions on what to order and in this case were very glad we did. Upon recommendation, we started with Malai Tikka, a kebab baked with milk, to create the most melt-in-your-mouth chicken you can imagine. The flavors were perfectly balanced. We also ordered Tandoori chicken, which was both juicy and tender, a surprise to me, as I find Tandoori chicken almost universally dry. The presentation made my wife happy, as they'd put all the cucumbers together in little hearts.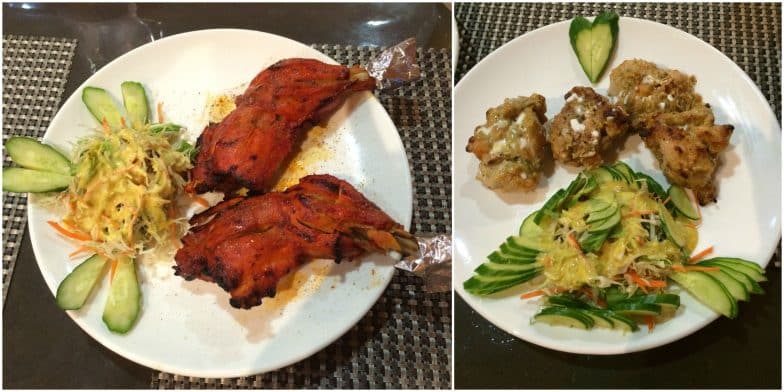 The chef also surprised us with a bean pakora. These fried little morsels had just enough heat for me and maybe a bit too much for the wife.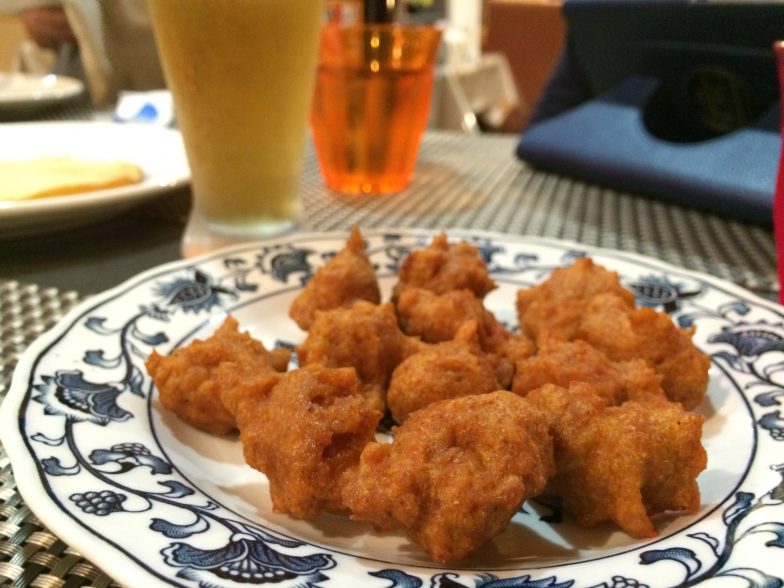 After appetizers it was on to the true test, the curry! I am very predictable when it comes to ordering curry: if there is some sort of seafood curry on the menu, that is what I'm getting. This time was no different, I chose the fish curry, and to ensure my status as a glutton, I ordered a full side of saffron rice as well as garlic naan.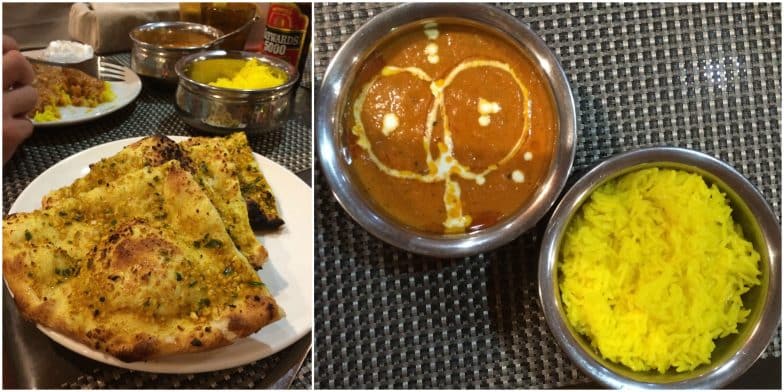 My wife went with the staff's recommendation and ordered the saag paneer set, a spinach curry with milk and fried paneer cheese. The set came with all of the usual suspects (curry, rice, naan, a salad, and a dessert). Although my fish curry was was the best seafood curry I've had on island, I will be ordering the saag paneer next time, and possibly every time! It was just that good. You could put this stuff on cardboard and I would take a crack at it. Creamy, rich, and both sweet and savory at the same time- this dish had it all.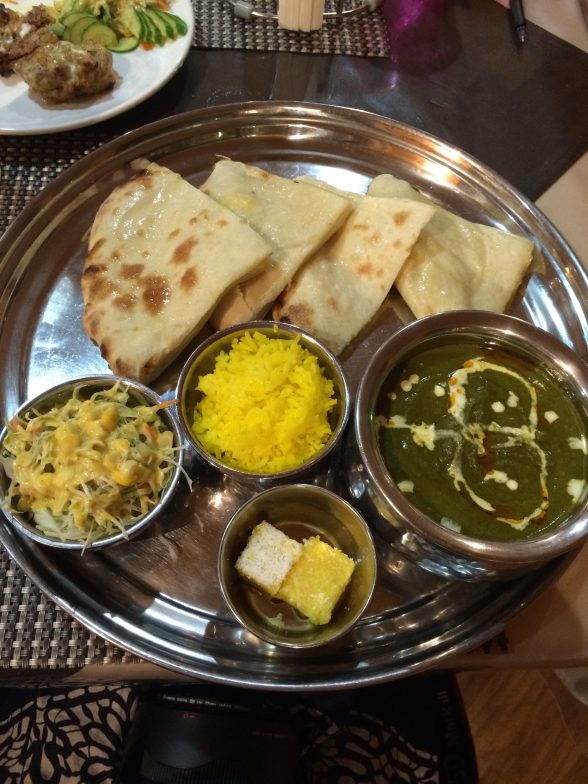 Luckily for us, no cardboard was in sight so instead we got to gorge on some of the best naan I have ever had. The naan hit the grand slam mix of crispy, chewy, soft, and warm. I ordered the garlic naan, while she got cheese naan with her set, so we split both and I cannot imagine doing it any differently. We raved to the waitress so much about the cheese naan, that the chef gave us an up close demo of how he makes it in the tandoori oven. A true skill that I am glad talented men like him have, as I am certain I never will.
We read a sign on the wall that said lunch sets come with all you can eat naan. I'm planning to see just how much I can eat one of these days!

Completely stuffed and thoroughly dosed with authentic Indian beer (which was just one of the little details that added up to make Indira the best curry joint we have found), we were just about ready to ask for our check, when they lowered the lights and the music changed to a low romantic ballad. All of a sudden the whole restaurant was looking at us, as they brought out a beautiful cake that read "The Marriage First Anniversary." It was such an unexpected and unforgettable gesture. The kind of thing that would never happen back in the States.
Because the cake was so large (and we were so full) we asked our waitress to please cut it for the whole restaurant and staff. It was delicious, so we asked for the name of the bakery, (and I'll go ahead and share it with you here, in case you are ever looking for a delicious chocolate cake covered in berries: Petit Four 098-973-5784).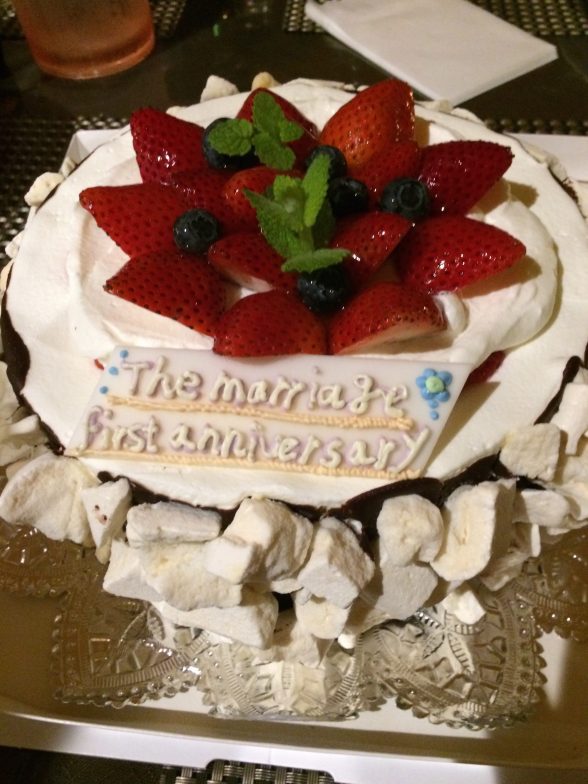 Indira would have likely become our go-to Indian restaurant on island based solely on the curry, but when food that good is coupled with service that makes you feel like family, it's hard to imagine it could ever be replaced as one of our favorites.
Hours: 11:00 a.m. – 3:00 p.m. and 5:00 p.m. – 10:00 p.m. Closed on Wednesdays.
Phone: 098-989-3555
Payment: Yen and Credit Card
Address: 201-6 Miyazato, Uruma, Okinawa Prefecture 904-2243, Japan
Directions: Out of Kadena Gate 2 head straight down 20 to the intersection of 330 (four corners) and turn left. Proceed down 330 (which turns into 75) for approximately 10km and turn right at 16. Go through the first traffic light on 16 and you will see Indira 200m past the light on the left. If you go through the 5 way intersection you have gone too far. Parking is available if you take the greater than 90 degree left just past Indira and go behind the building Indira is located in.
Coordinates: 26.353454, 127.834744
Email: indiraokinawa@gmail.com
Website: http://indira-okinawa.com/