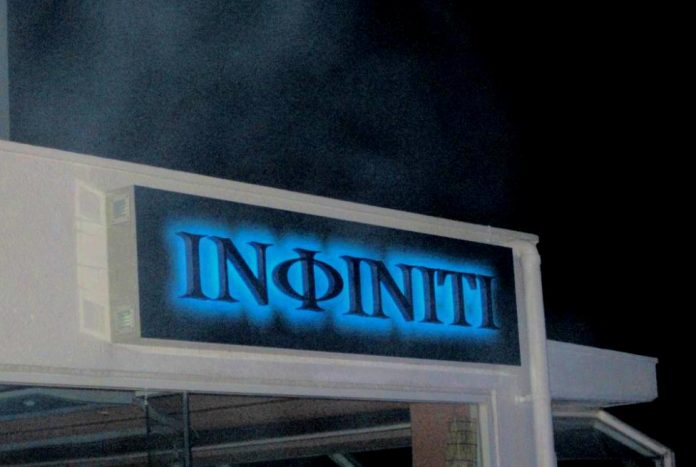 CONTRIBUTED BY KELSEY FEENEY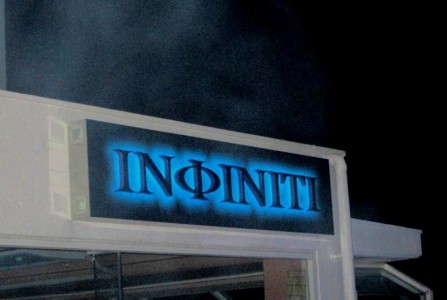 Many months ago, a good friend of mine mentioned a really cool bar and grill on the sea wall called Infiniti. When some friends of mine decided to go check out some bars on the sea wall for a birthday celebration, I thought it would be a great time to try out Infiniti.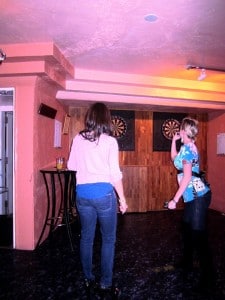 We went to a few different places before finally making our way over to Infiniti, but you know what they say; save the best for last!
Infiniti Bar and Grill is located on the top floor of a small building which overlooks the ocean. Upon walking up the stairs you are welcomed onto a large terrace which has breathtaking views of the sunset over the Kerama Islands. There is ample seating on the terrace, and there are even a few fun bar-height tables that have multicolored changing lights!
The inside is just as spacious with a large bar, tables, and a dart setup with two dart boards.
Infiniti offers a large drink menu, a café menu, and a dinner menu. We were there pretty late in the evening so the dinner menu was available for us to order from. We ordered some French fries and a pizza, which were served promptly and were delicious.
We were even able to sample some scrumptious fried fish that was caught by the owner earlier that afternoon! My friends and I had the pleasure of meeting both of the owners, who were ever so kind to make our friend a free birthday dessert as well! After finishing our food, we hung around for a few drinks and a game of darts before calling it a night.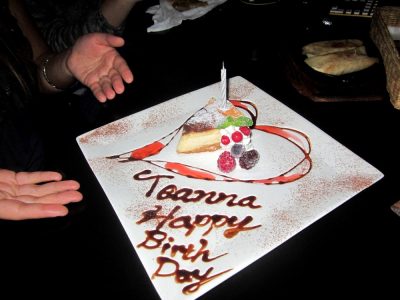 We all had a wonderful time at Infiniti Bar and Grill and I will definitely return in the future. Infiniti has such a great atmosphere; it would be an enjoyable place for a nice relaxing dinner or a fun night out and everything in between. If you are looking for a something new and fun to do this weekend, head on over to Infiniti!
Hours: Wednesday & Friday 4:00 p.m. – midnight. Thursday, Saturday & Sunday 6:00 p.m. – midnight. Closed Monday & Tuesday.
Directions: Infiniti is located on the Sunabe Sewall in Chatan, next to the Chatan Port.
Payment: Yen
Address: 15−3, 904-0114 Chatan, JP 904-0114
Phone: 098-926-3580