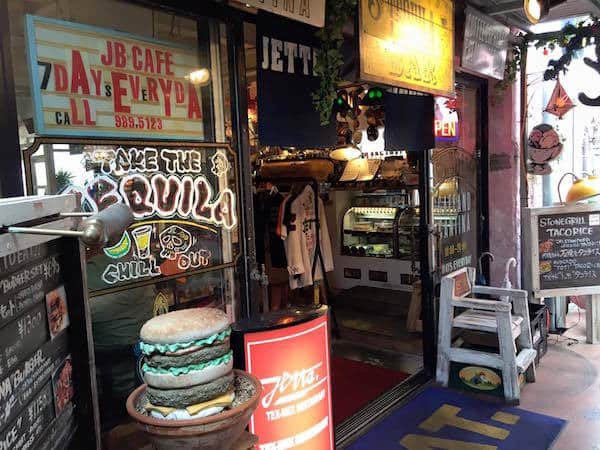 CONTRIBUTED BY LOUISE DUPUY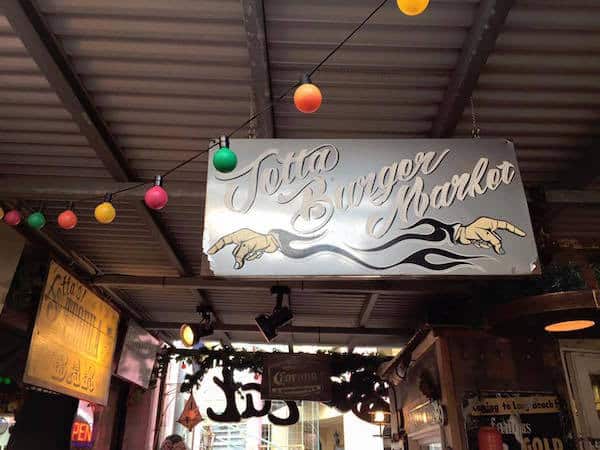 As much as I absolutely love Japanese food (and trust me, I really do), sometimes all I fancy is a good old burger. Happily, Jet City Burgers has this and more. Nestled in Depot Island, American Village, it's a must visit for lovers of American and Mexican cuisine.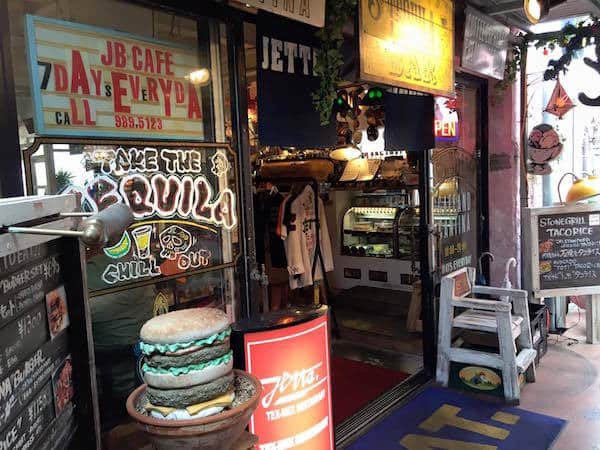 Jetta Burger Market is a Cantina-style joint, with a fully stocked bar. I love the style; it's got an industrial feel, but with elements of Mexico threaded through, giving it both warmth and color. The staffs are friendly, and most speak good English. There's also English on all menus, helpful if you don't speak Japanese!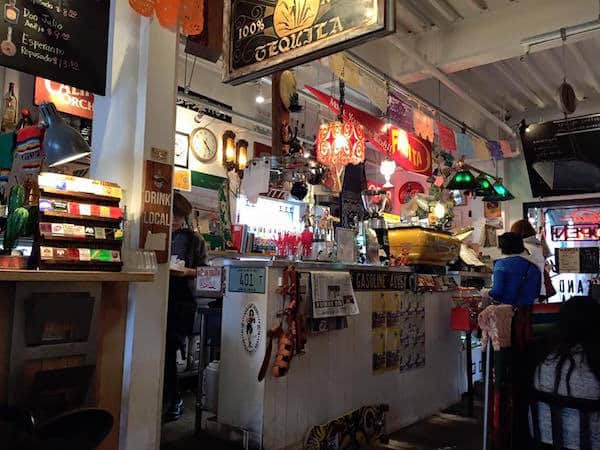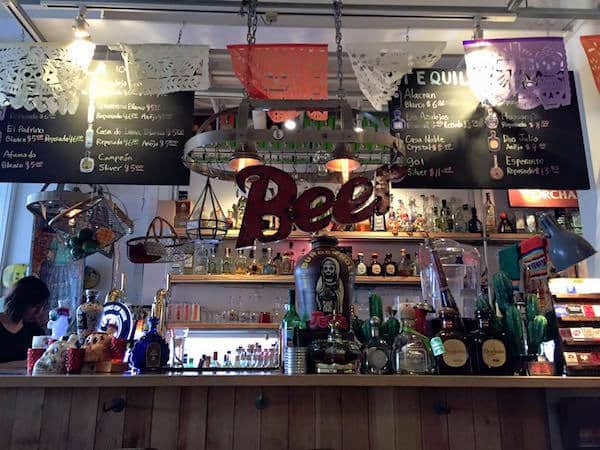 The good stuff. Food. In short, it's great. They have burgers, tacos, burritos, and that all time Okinawa specialty, taco rice. You can buy most things in sets with drinks and fries, making it good value too. I am a particular fan of their Daytona burger, and of course, the taco rice.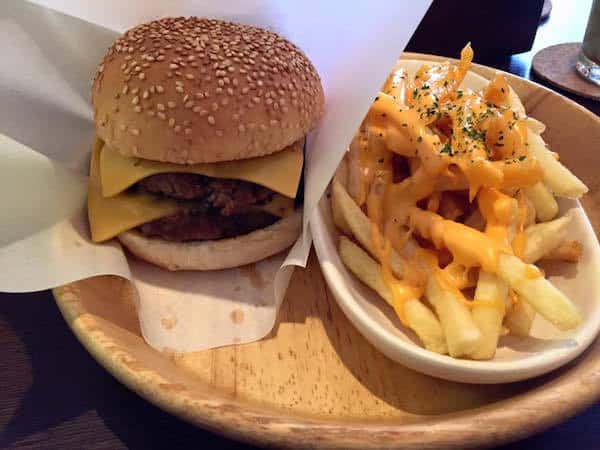 You get a generous portion, it's all ultra fresh, and it's delicious. If you love avocado, you're in luck! It's included in a lot of dishes here. Still peckish? Treat yourself to one of the side dishes (cheesy fries are the best!) or save room for an indulgent dessert.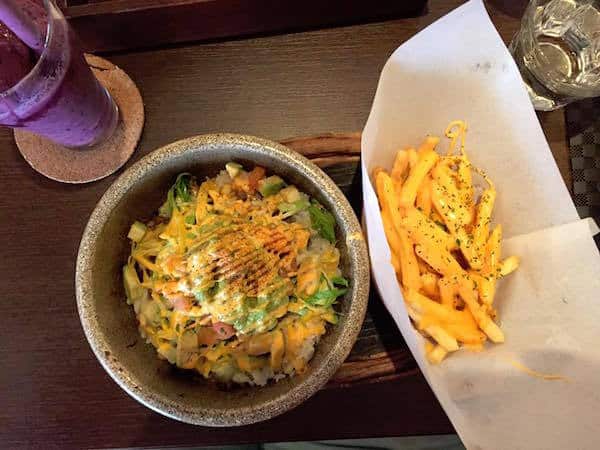 As far as drinks go, they have a ridiculously generous selection. Soft, fruit, alcoholic, hot, and smoothies. Let me focus on that last one a little. They're awesome. Seriously. There's a set you can buy which includes a burger, fries, and smoothie, so give one a go! I adore the matcha one. It has caramel in it. Caramel! It's a real winner. If you aren't a keen matcha connoisseur, that's okay! Give one of the fruity options a try instead. The blueberry is crisp and refreshing, and for the sweet toothed amongst you, I can recommend the banana! It totally counts as one of your five a day.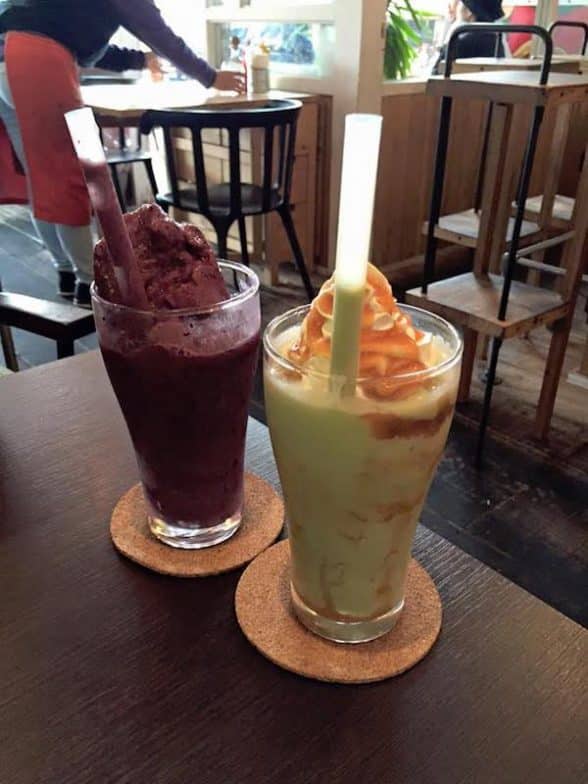 If you're looking for something a little more adult, the bar has you covered. Wine, beer, spirits, and cocktails. I love cocktails, and the selection here isn't half bad. Pair your tacos with a tequila-based mix, or keep it classy with a rum blend. Feeling adventurous? They have habu sake on hand.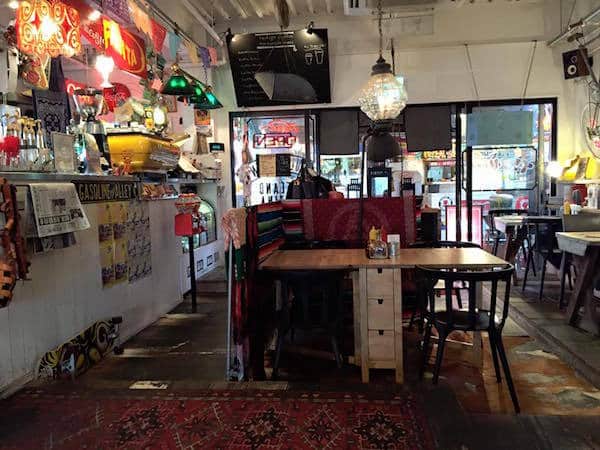 This is a great place for groups. They have an outside (covered, so it's still good during rainy season) and inside seating area, with plenty of space for crowds. I would say mostly geared towards adults, but children are very welcome too, and there's a little menu to accommodate little appetites. It's on the second story, so not overly stroller friendly, and sadly not good for wheelchair users or the mobility impaired.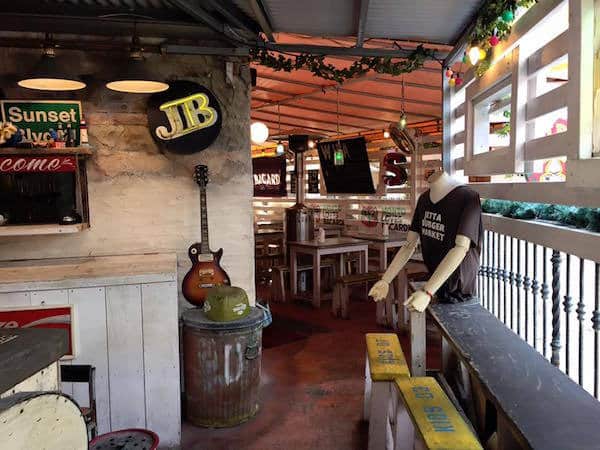 Price wise, I'd say it's midrange. As with anything in life, you get what you pay for. If you are wanting drinks, I'd budget around 2,000-3,000 yen per person. Taking advantage of the set menus will help keep costs lower.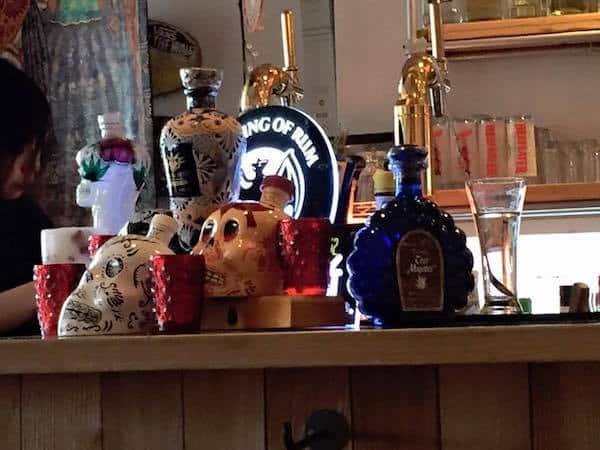 Do they have the best burgers on the island? Why not give them a try and let us know!
---
Jetta Burger Market
Hours: 10:00 to 24:00
Phone: 098-989-5123
Website:  http://www.depot-island.com/en/shop/jetta-burger-market/
Address: Second floor, Distortion Fashion Bldg. 9-19 Mihama, Chatan Town
GPS Coordinates: 26.3162389, 127.7550039
Directions: Located in Depot Island in American Village