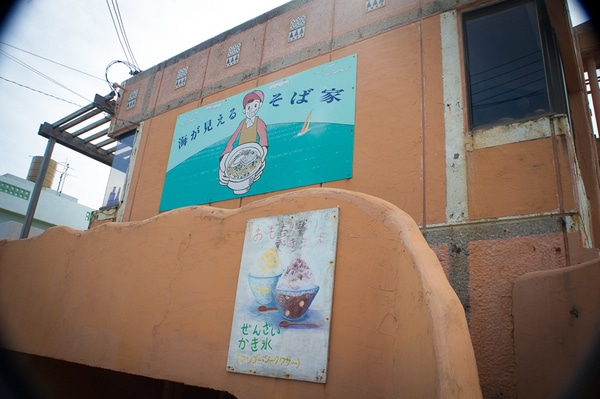 CONTRIBUTED BY MARISSA MATSUZAKI
While soba dishes are served all over Japan, Okinawa Soba is a unique regional version made with wheat flour instead of buckwheat. I like the idea of enjoying this local dish by the Seawall—the place I envision whenever I think of Okinawa. So after a morning walk with an ocean view, my little one and I tried Kaneku (Oceanview Soba Shop).
We arrived right at 11 am when they open (Tuesday-Sunday) and sat by the window. The owner provided us with a high chair for my little miss as well as her own plastic tablewares allowing her to have samplings of my food.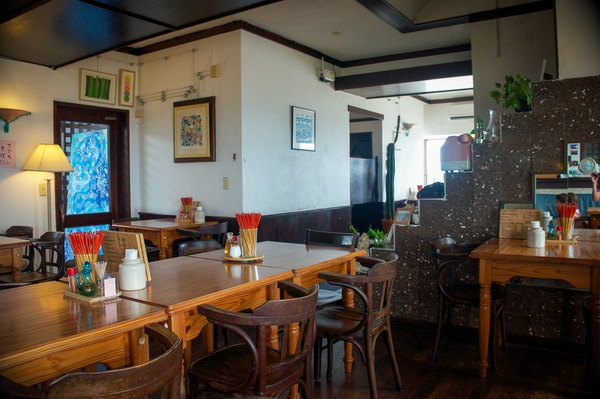 She provided a menu with English translations and accommodated us in the most hospitable manner. I can't remember the last time I ate at a public place that felt so homey.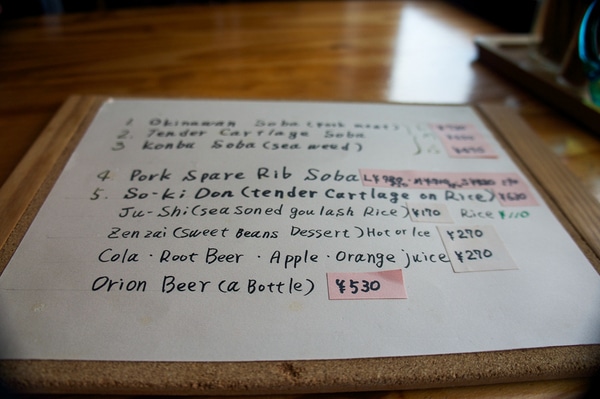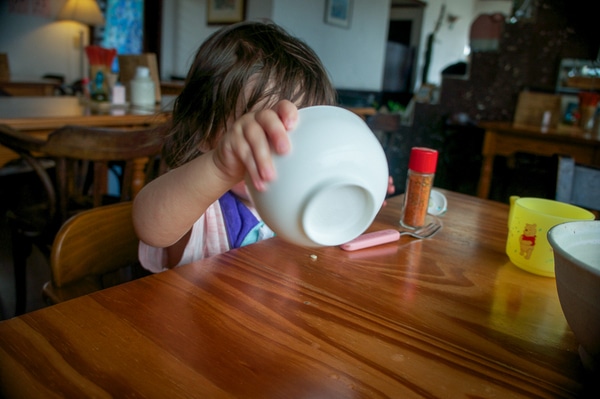 The restaurant sits on the second floor of a building located about two street blocks from the Naval Kadena shops, behind the kiddie pool, and right in front of the seawall. Cozy seating, a clear ocean view, and serene music set the tone for a relaxing place to eat.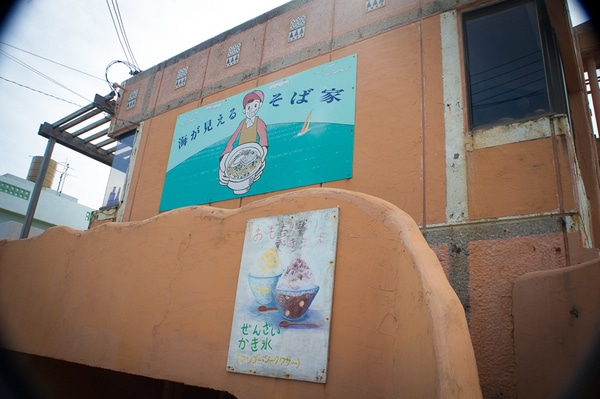 The menu consists of five Okinawa soba soups, sides, drinks, and a dessert; all are a la carte items and the soba comes in small, medium, and large portion sizes while the dessert can be served hot or cold.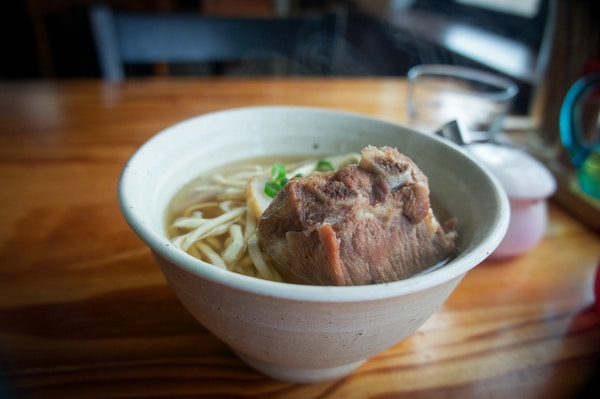 I chose a small pork spare rib soba and the cold dessert, finding both to be very satisfying. If you're looking for a hardy meal, know that the sizes come larger than my picture of the small soup and the pork spare rib is so tender it falls off the bone. I look forward to returning to this quaint hole in the wall and trying the hot dessert next time!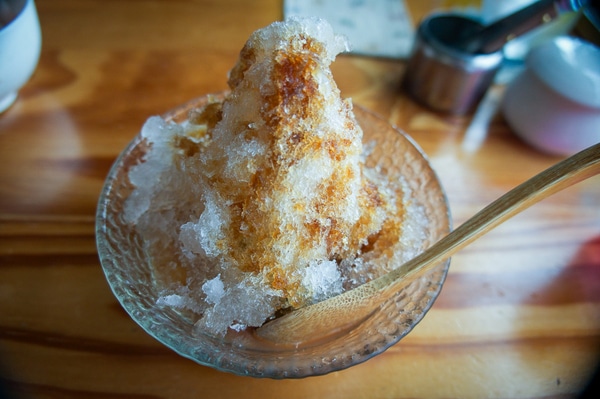 Menu items are reasonably priced. Check it out and enjoy another quaint eating spot with a view by the Seawall!
---
Kaneku – Oceanview Soba Restaurant
Hours:  Open from 11 am to 6 pm daily except for Mondays.
Payment: Yen
Phone: 098-956-0490
Address (Naval Kadena): 372 Kaneku, Kadena
Google Maps Coordinates: 26.353071, 127.74353389999999
Directions: RIGHT out of Kadena Gate One onto 58. At the light near Naval Kadena with Lawson's on your left, continue straight but get in your left lane. Take a LEFT at the next light. There will be a pachinko parlor and a hardware store. Go straight through the next light until you come to the seawall. The restaurant will be right at the sea wall on your LEFT. People seem to park wherever. Dozou.
Editor's Note: This restaurant was originally reviewed by one of our very first contributors, Julia, on February 23, 2007 – just weeks after Okinawa Hai launched! We're excited to bring you this updated review from Marissa.