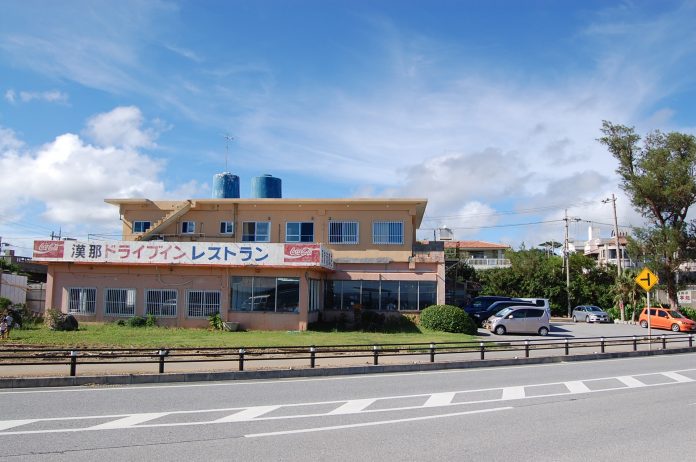 CONTRIBUTED BY ANTHONY CAMINA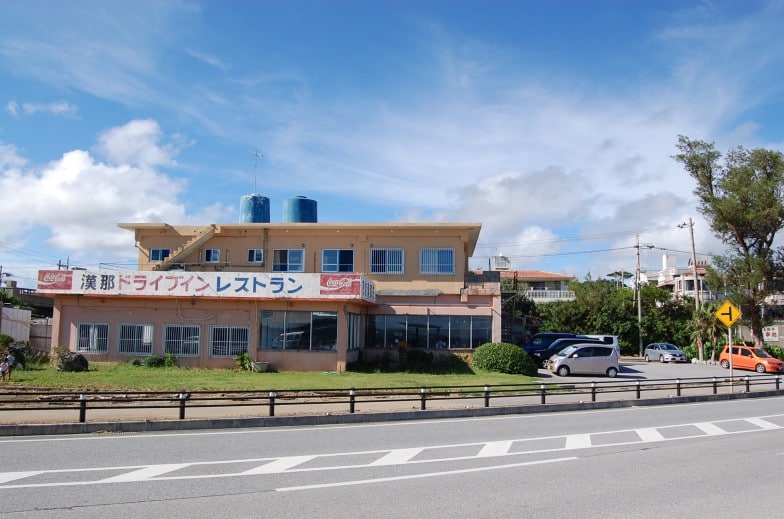 There are all types of dining experiences in Okinawa. You have the chain giants like CoCo Ichiban and Joyful which provide great quality and continuity. There are also the fast food standbys like McDonald's and Hotto Motto which are good in a pinch. If you are feeling adventurous you can even peruse the archives of Okinawa Hai! to find that special café hidden away in a jungle or atop a beautiful mountain vista. Somewhere in between all that is the good old fashioned mom and pop place that all the locals go to get good food for a good price. Just such a place can be found in Kanna Drive Inn Restaurant.
Kanna Drive Inn is a family owned restaurant which is frequented by mostly locals and a few Americans who are "in the know." Upon entering the establishment, you are greeted and gestured to take any open table of your choice.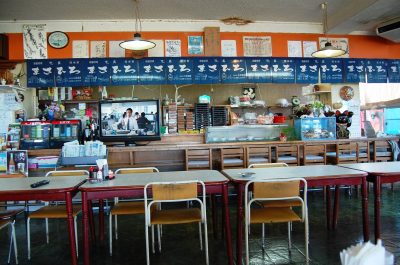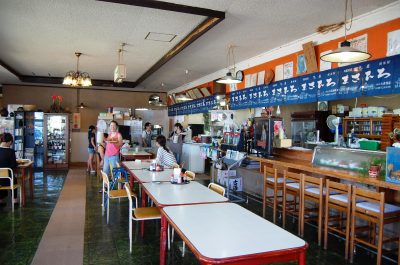 The most popular tables are the ones by the large windows which give an impressive panoramic of the coastline outside.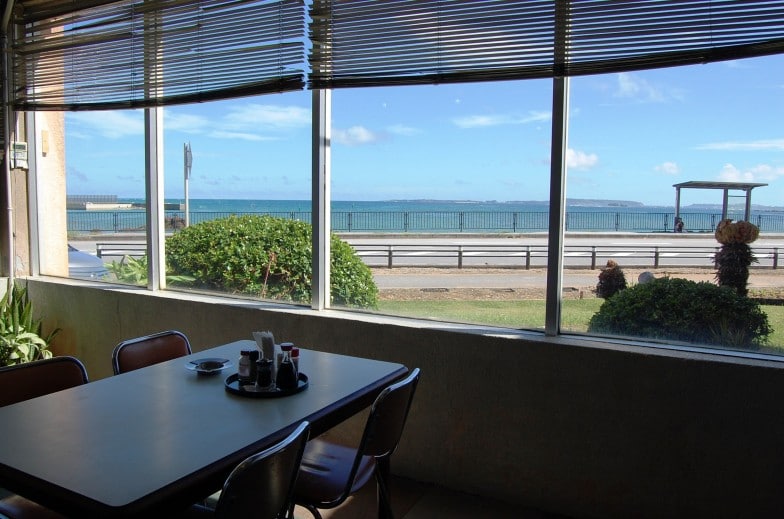 After you take a seat, the servers bring glasses and a pitcher of un-sweet tea to you, which is what the local residents usually have with their meal. The tea is good and is on the same level as ice water with lemon.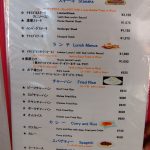 For Americans there is an English menu which does not have pictures but is easy enough to follow. Most meal sets are priced in the 1100 to 1600 yen range and are quite substantial. Meals are also separated in the menu by Japanese and Western dishes, which also include kids' meals.
I have to admit that my family and I are regulars at Kanna Drive Inn and have had more than 75 percent of the items on the menu. It is because of this that I took pause in writing this review as it sort of gives up one of our "secret hangout" places. I finally realized that we were being selfish in keeping the place to ourselves and this is why I write about it now.
On the day I finally took my camera to take pictures, I ordered the Japanese set meal with deep fried fish and my wife ordered the house special lunch. My meal came with deliciously battered fish with a side dish of tartar sauce, bowl of sashimi, salad, pickled seaweed, rice, and tofu miso soup.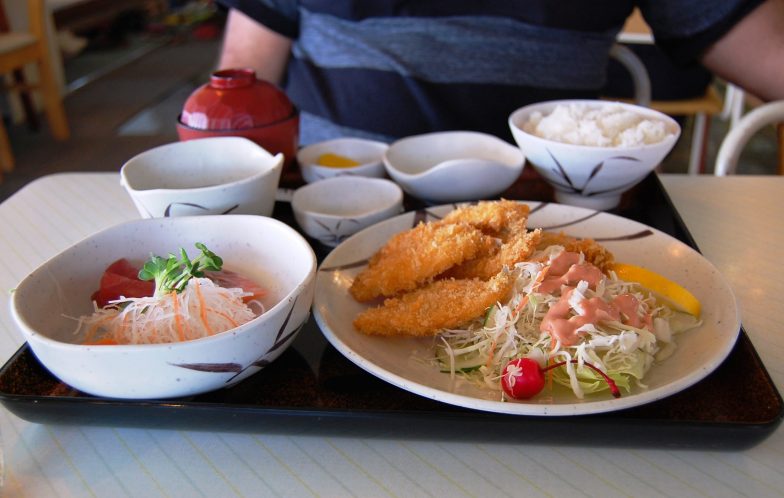 The house special lunch (popular with many of the blue collar types who were also dining) was much heartier. It came with an advance bowl of creamed mushroom chowder. When the main entrée was served it was presented with a plate of white rice and a main platter which had fried pork cutlet, fried prawn, sunny side up egg, country-style bacon, ham, pineapple, salad, hamburger steak (under the egg), and fried potato wedges.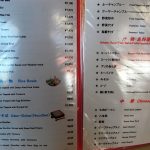 Needless to say since this was enough food to feed a professional wrestler or lumberjack, I tried my best to help my wife finish her dish. It was all good but I think we actually had to waddle back out to our car when all was said and done. Considering we had all that food for just over two thousand yen was a heck of a bargain.
There is a takeout window which I have seen locals use, which lends to the name "Drive Inn." Unless you are proficient in reading and speaking Japanese, I recommend you just dine in.
Hours: 11:00 a.m. – 9:00 p.m.; closed Sunday
Payment: Yen only.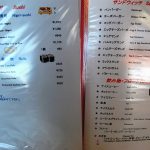 Directions: From the Okinawa Expressway 8 exit travel north on Highway 329 past Camp Hansen. Once past Camp Hansen the road curves left and you will see Ginoza Flea and Farmers Market on your left with a beautiful view of the ocean on your right. Kanna Drive Inn Restaurant is the large pink/orange building adjacent to the flea market lot, with the Kijimunaa (Okinawan Elf/Leprechaun) standing outside. (Note: Kanna Dam Park is also nearby and might make a nice stop before or after your visit to the Drive Inn).
Address: Japan, 〒904-1304 Okinawa, Kunigami District, Ginoza, Kanna 国道329号線
Map Coordinates: 26.47352951365479, 127.95272141000373