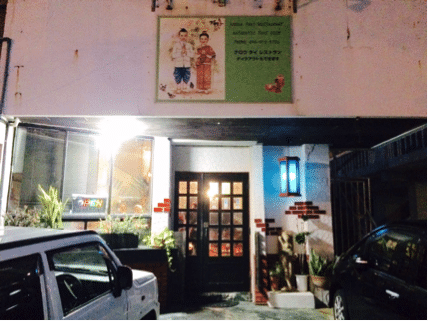 CONTRIBUTED BY ANNA WISHERD
Khrua Thai is probably my favorite restaurant on the island. Living on Camp Courtney, and with the restaurant conveniently located across the street from the main gate, it's a place that we frequent regularly.
First off, the ladies here are absolutely the sweetest. The owner and her staff provide excellent customer service from the second you step through their door. They also speak great English, so phoning in your take-out order is a breeze if you're not able to dine in!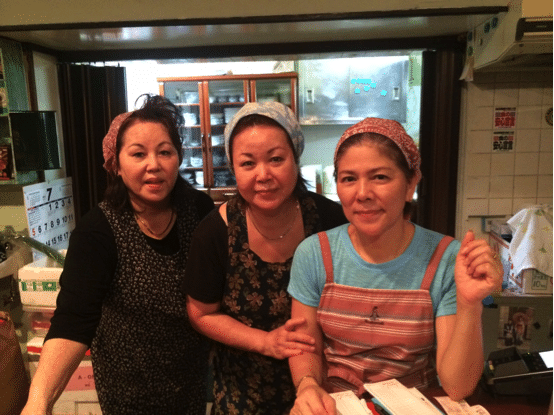 The place is quaint with only about 5 or 6 tables, so they can get pretty busy during dinnertime, particularly on Friday and Saturday evenings. The menu is in English, with a description of each dish for easy ordering. The place was busy this Wednesday evening, so I opted not to take a picture of their seating area… because really, who wants some strange lady standing in the middle of a restaurant snapping pictures as you're stuffing your face with pad thai?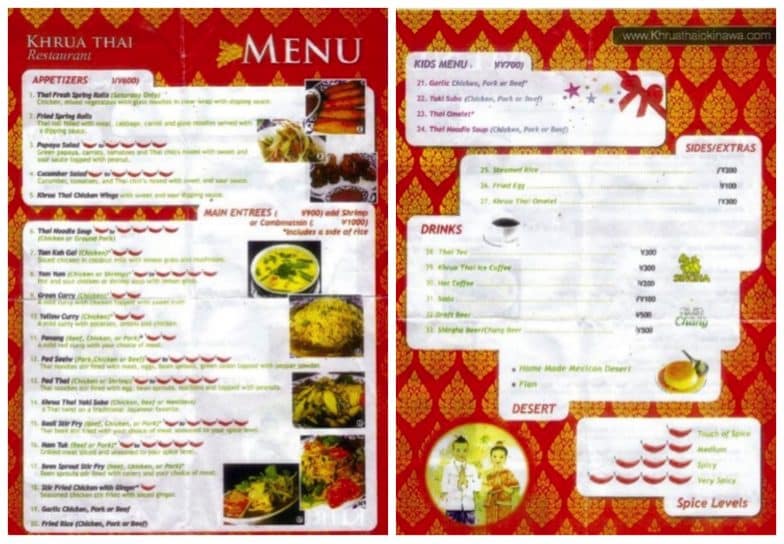 For appetizers, I have tried all 5 items on their menu. The Thai fresh spring rolls are my absolute favorite, but unfortunately, they are only available on Saturdays. For a while there, I was coming every Saturday to get them! If you plan to order them be sure to come in or call before 5 p.m. because they usually run out by that time. For selfish reasons, I almost didn't want to mention anything about this yummy goodness because they are addictive! But if you can't get in for the fresh spring rolls, don't worry: the papaya salad, fried spring rolls, cucumber salad, and Khrua Thai chicken are all delicious in their own right!

We have tried the panang curry and garlic chicken and are both very tasty, but my favorite entrée is their pad thai. I will usually request both chicken and shrimp in this dish… trust me, the extra cost is worth it! The basil stir fry and fried rice are my husband's favorite. The portions are perfect and most of the time we'll order different dishes to share among friends.
With most of their dishes, you have the option to choose between chicken, pork, beef, or for an extra 100 yen can opt for the shrimp. They give you options for spice levels between 1-4 (1 a touch of spice, 2 medium, 3 spicy, 4 very spicy). Main entrees come with a side of rice. They also have a small kid's menu. Be sure to try their Thai Tea, which I get every time I am there! This place is undoubtedly worth a try and I know you will not leave disappointed.
Hours: : Open Tuesday-Saturday 11-2:30 for lunch and 4-8:30pm for dinner.
Closed Sunday and Mondays.
Phone: 098-972-5756
Payment: Yen, Dollar, Credit Card
Address:  1462 Uruma Shi AZA Tengan Okinawa, Japan 904-220
(Across from Camp Courtney Main Gate)
Directions: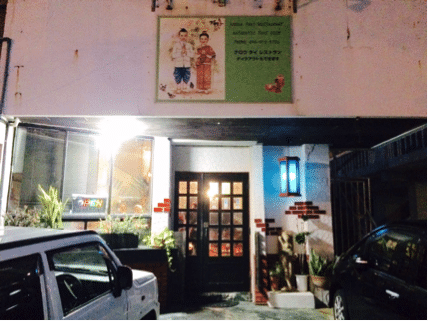 From Kadena Gate 2:
Go straight out the gate and make a left on the 330
The 330 will eventually turn into the 75 and you will continue for several more miles
Once you pass the 224 intersection, continue straight for just a short distance and you will see the Main Gate to Camp Courtney on the right and Khrua Thai on the left
Their sign is not big (as you can see above), but it is just a few doors down from Creative Minds School (their sign is huge, so you shouldn't miss it).
From the Expressway:
Take Exit 5 and proceed straight after the toll and stop light, making sure to stay on the 36
After several miles, make a left turn on the 75
Once you pass the 224 intersection, continue straight and you will see the Main Gate to Camp Courtney on the right and Khrua Thai on the left.
There are lots of back roads and side roads that would likely make the drive shorter, but I decided to keep to the main roads to keep it simple and easy.
Coordinates: 26.3882362, 127.85538599999995
Parking: There are about 3 small parking spots located directly in front of the restaurant. If you pass the restaurant and turn left into the second driveway entrance, there is a small dirt/gravel lot for extra parking. You'll see a peach/orange colored apartment building with blocks labeled THAI in front of the spots.
Facebook: https://www.facebook.com/pages/Khrua-Thai-Okinawa-Restaurant/171043262923763?fref=ts