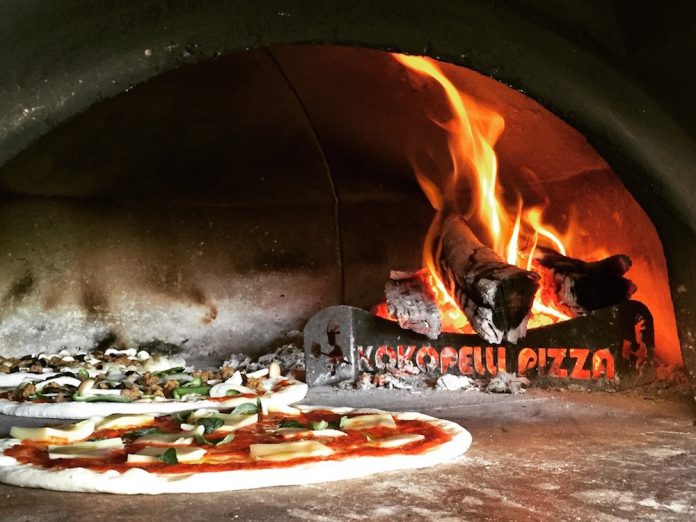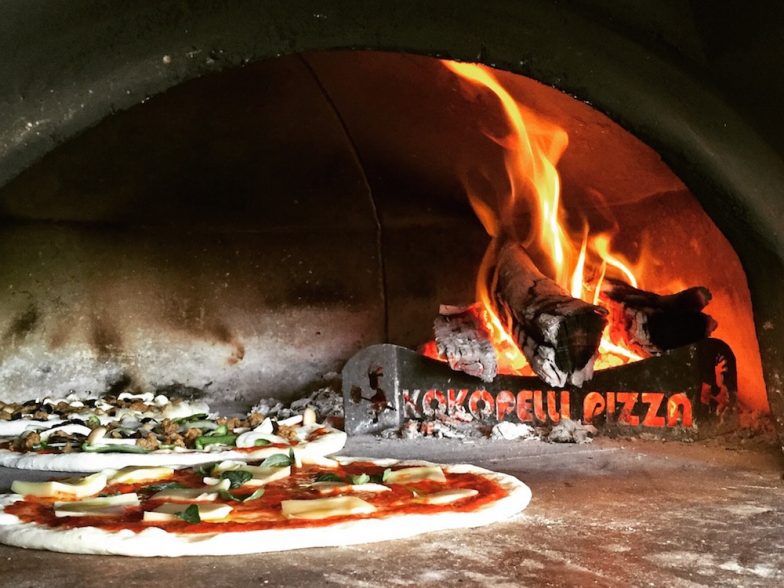 CONTRIBUTED BY THE THIRSTY SHISA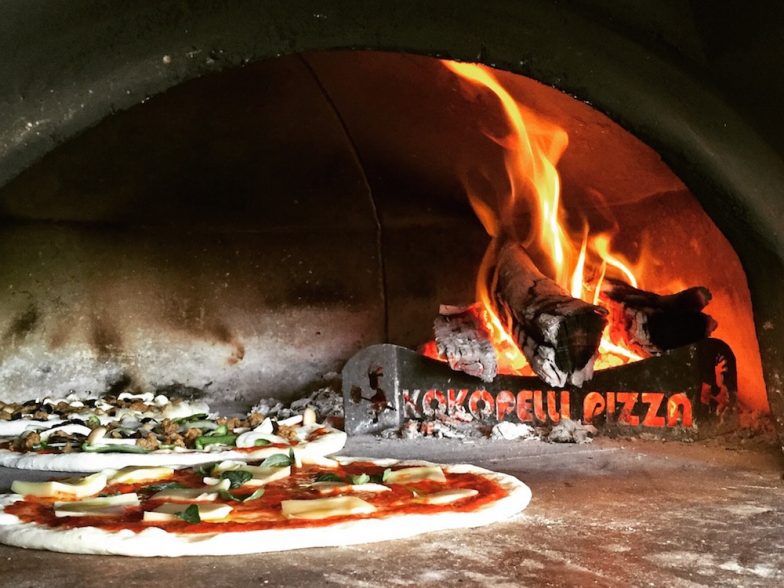 Let's say it's Friday night and it's time to unwind with a few friends and maybe have a beer or two. Oh, and you don't want to cook. Where do you turn? Simple answer my friends: Kokopelli's Pizza.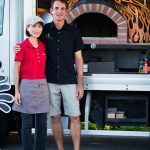 Mike and Etsuko Davison are making delicious wood fired pizza in the yard of their home which not too far off of Route 6 in Yomitan. Using only fresh local ingredients and high quality firewood, their pizzas are absolutely amazing and full of bright Okinawan flavor.
A typical business day starts early with the making of the pizza dough. It is made in the morning and is then frozen for just a little while to prevent it from rising too fast. This gives the crust its perfect texture.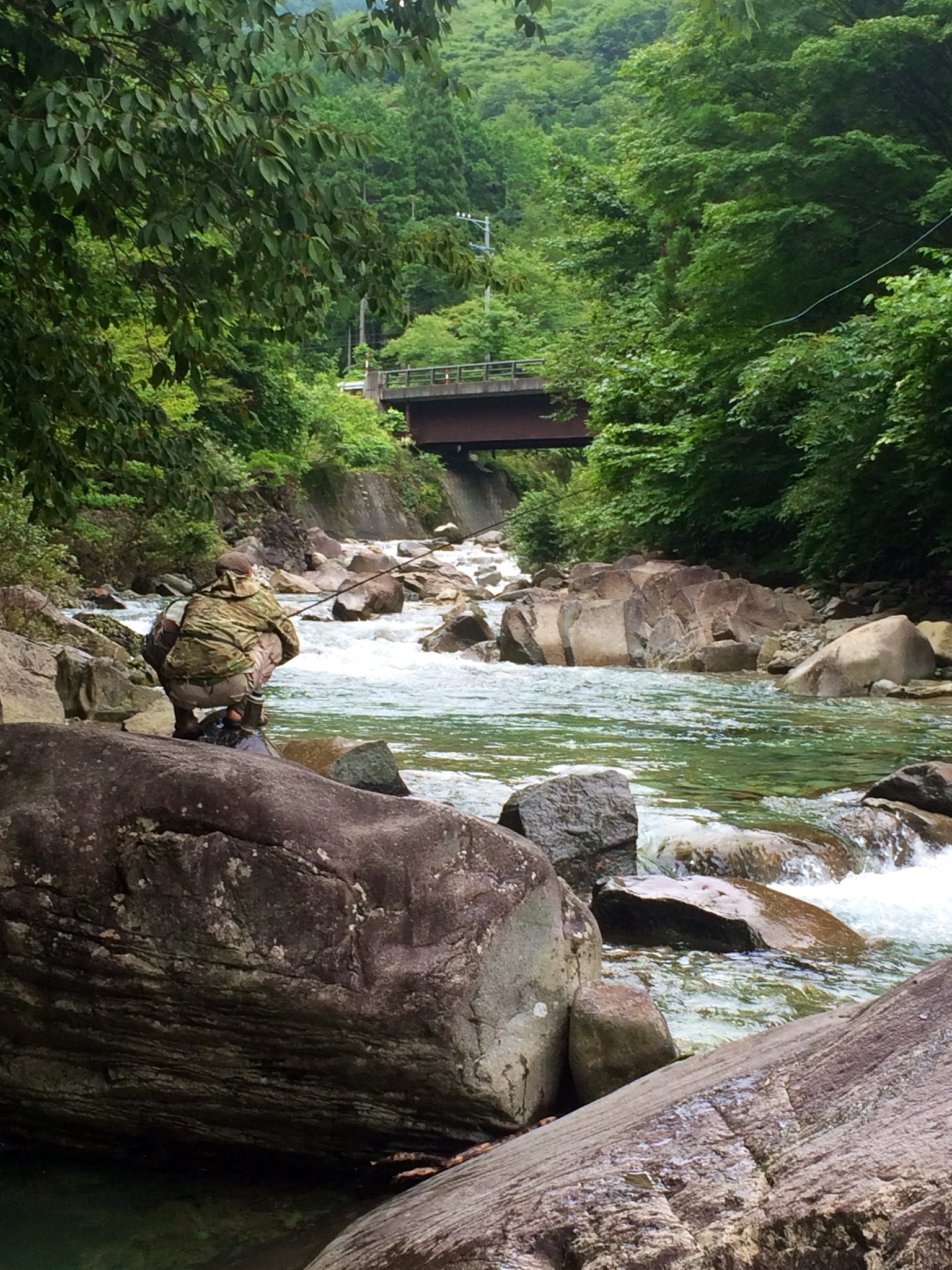 A couple hours before opening, Mike fires up the oven to allow it to heat thoroughly and evenly. The cooking surface of the oven can exceed 750 degrees Fahrenheit while the outside stays cool to the touch because of the way the oven is insulated.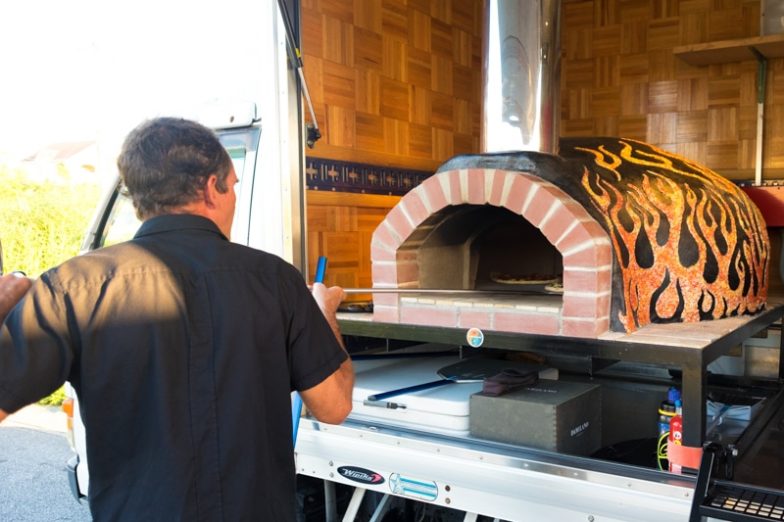 They have a wide-ranging menu with classics like the Margherita and Pepperoni as well as unique creations like their White Pizza, which features a homemade onion sauce, sausage, mushrooms, pesto and olives. The pizzas cook fast in the brick oven and you can smell the intoxicating aroma the closer you get to their location.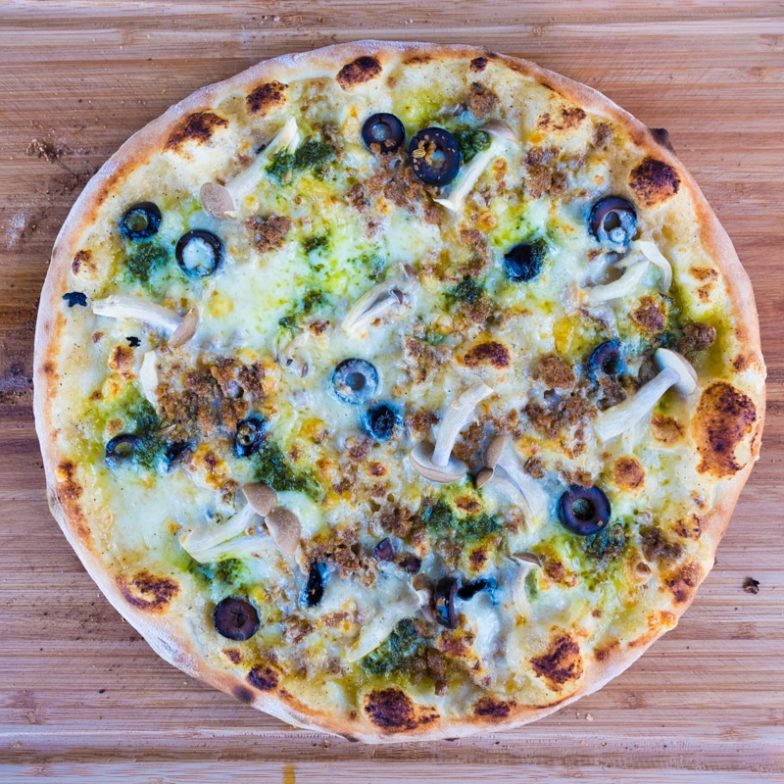 Not only are the pizzas delicious but they are also made in beautiful brick ovens decorated with hand blown glass. Mike builds and sells the ovens himself and recently built one for their mobile pizza truck. With their mobile pizza truck, Kokopelli's is able to cater events and private parties on weekends all over the island.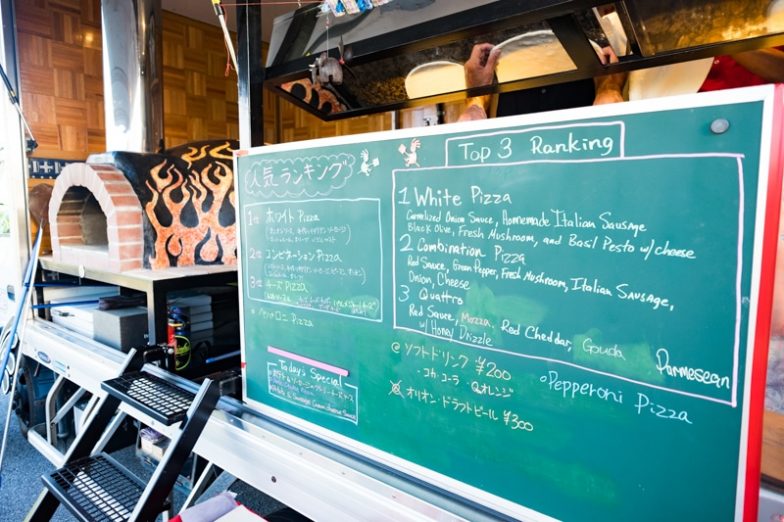 So, next time you're craving pizza head over to Yomitan and follow the signs to some fantastic food. Kokopelli's is about to become your new pizza addiction. Don't say I didn't warn you.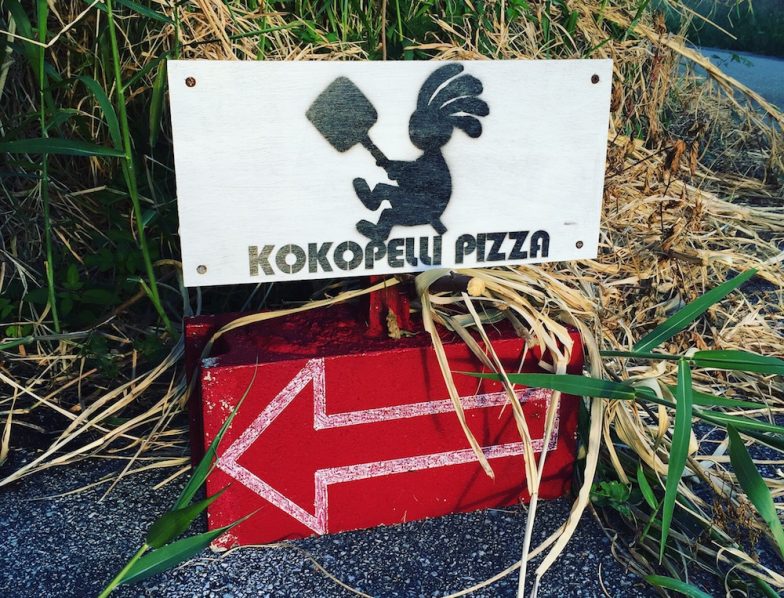 Hours: 
Phone: 090-6892-4304 (you can text orders or call ahead)
Payment: Yen, Dollars, Credit
Address: 1496-1 Nagahama, Yomitan-son, Nakagami-gun, Okinawa-ken 904-0324 (Follow signs off of Route 6)
Coordinates: 26.413184, 127.728475
Website: www.kokopellipizza.com