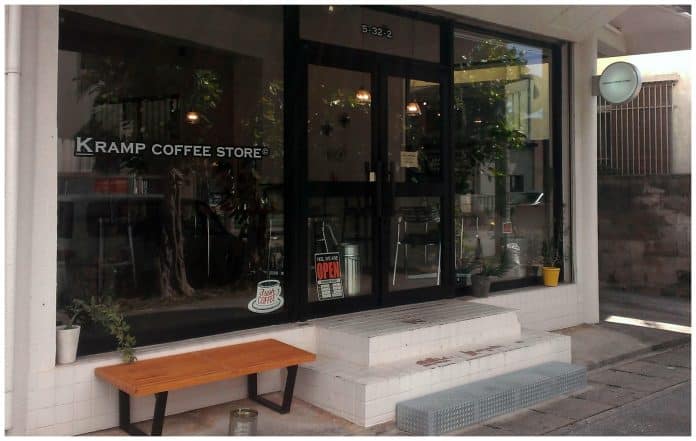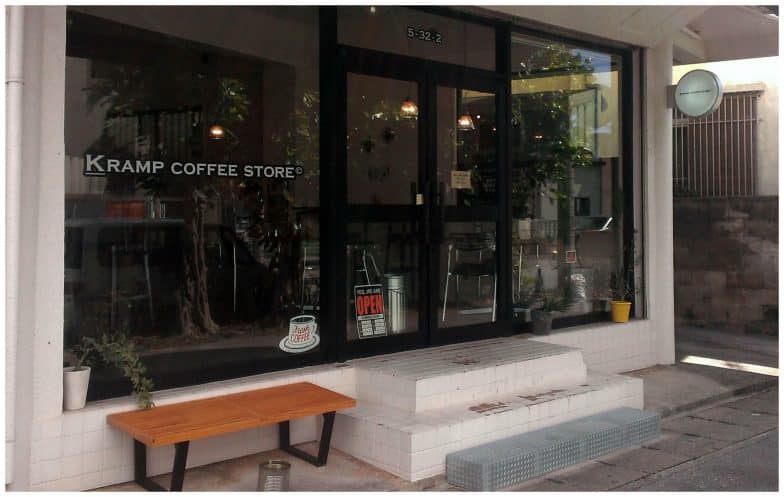 CONTRIBUTED BY KACEY A.
I have a lot of favorites on this island, and Kramp Coffee Store is one of them. As usual with the places I frequent, the atmosphere is clean, peaceful, and happy. The staff is personable, friendly and thankful for your patronage. The food and drinks are made to order, tasty and strong. So let's talk details.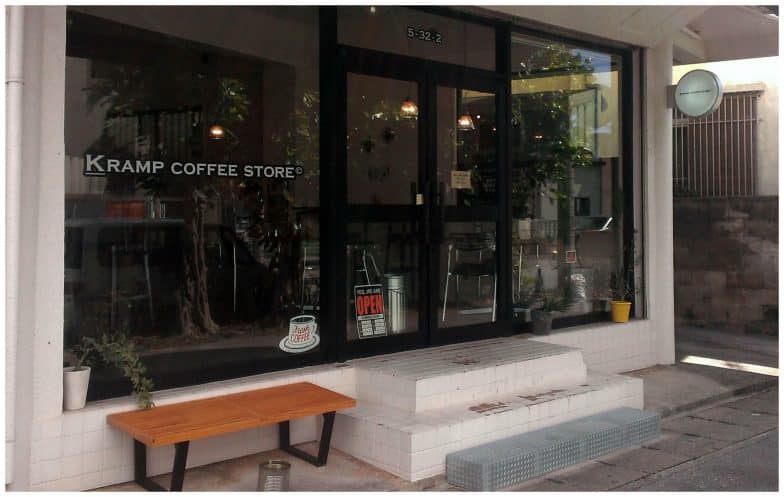 Kramp Coffee Store serves hot & cold coffee, juices and sodas. This includes, but is not limited to espresso, pour overs, Americanos, lattes, mochas, smoothies and melon cream soda. They also have a variety of ways to have your drip coffee brewed: chemex kone, aeropress or their famous Hario V60 drip. The last is my favorite. I also think it's the strongest drink they have and will leave you with coffee jitters that you'll crave regularly. Not for the faint of heart.
The beans come from Costa Rica and Indonesia, and are roasted by Ogawa Coffee Kyoto. If I'm wanting to add a little more 'splurge' to my morning than a drip coffee, their cafe latte is the best I've had in years.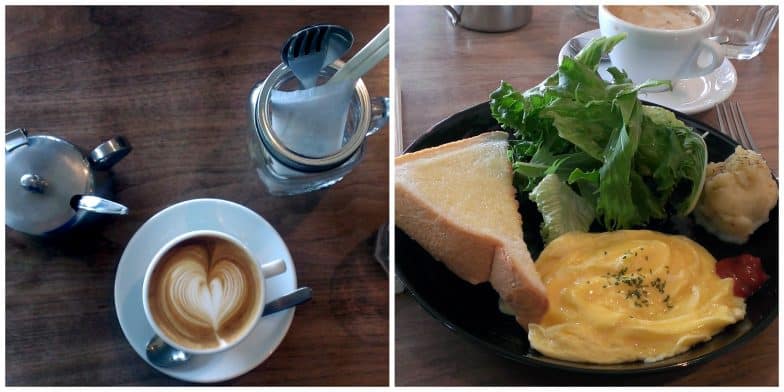 On my most recent visit I tried their breakfast plate for ¥450. It includes slow, slow, SLOW cooked scrambled eggs (you know, the kind that are naturally creamy and moist), a mixed green salad, toast and warm mashed potatoes. If that doesn't suit your fancy, they also offer a sandwich, french toast and a variety of homemade sweets that are available all day.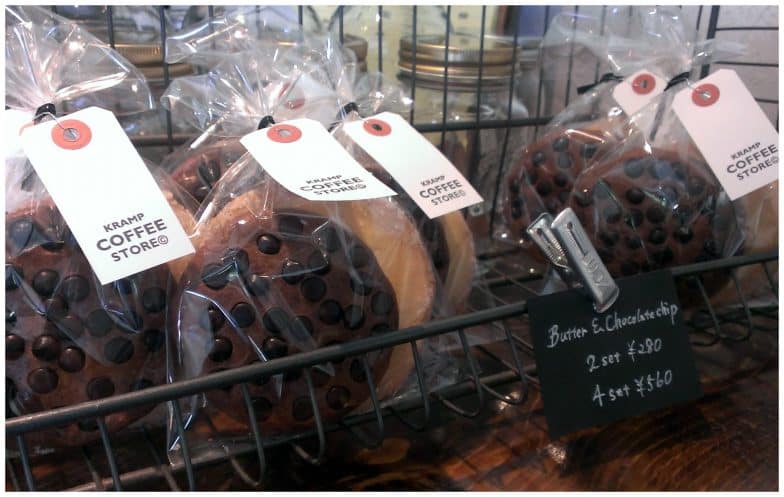 A bonus for me is that humans 12 years old and under are not permitted. While some people may find this a bummer, I'd imagine that both parents and child-free adults cherish their quiet, uninterrupted coffee time. I appreciate the coffee shops straightforwardness on this subject.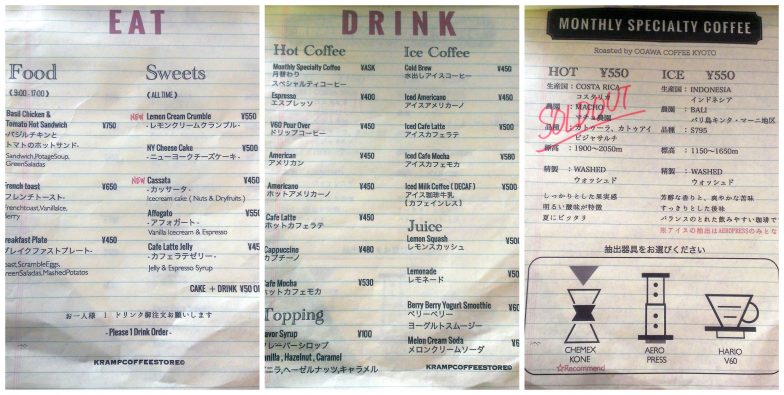 Hours: Saturday – Thursday 9:00 a.m. – 6:00 p.m. Closed Fridays.
Phone:  098-938-0833
Payment: Yen
Address: 5 Chome-32-2 Awase, Okinawa, Okinawa Prefecture 904-2172, Japan
Coordinates: 26.322443, 127.829773