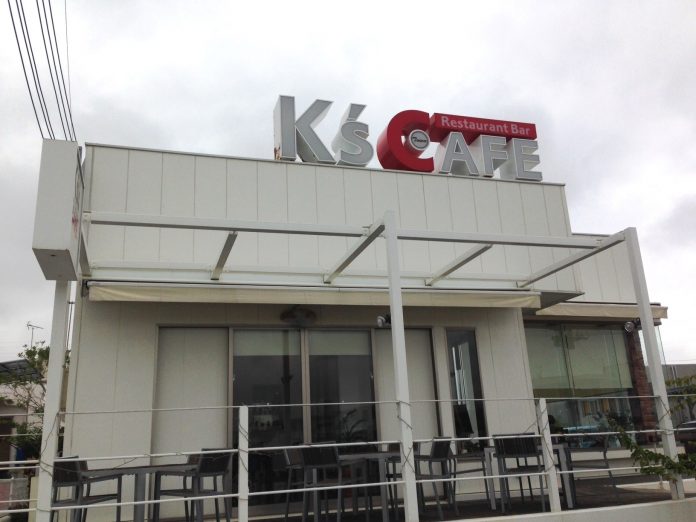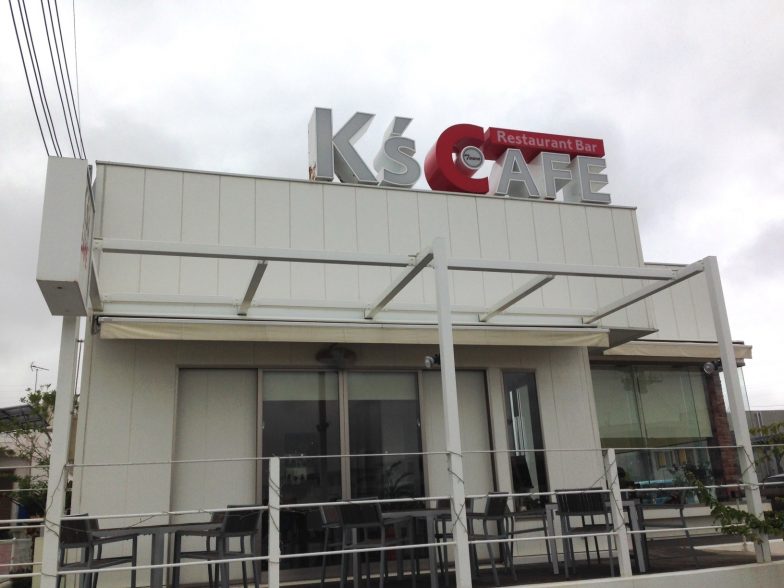 CONTRIBUTED BY BOB ROBERTS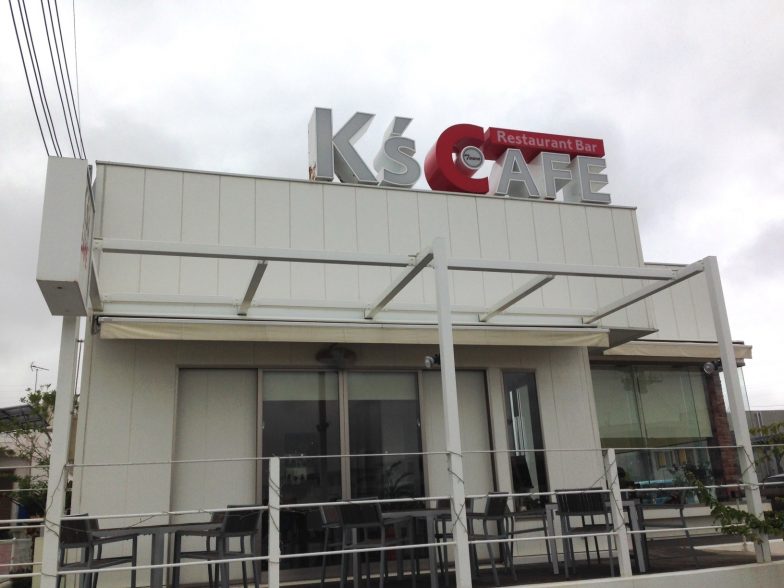 I recently went to K's Town Cafe Restaurant and Bar in Yaese-cho and wanted to pass on what a nice little restaurant it is. Inside and out, the restaurant is immaculate in its cleanliness, and the wait staff were very helpful and friendly. The inside is bright with two walls of the building being made entirely of windows. There are also some tables outside on the patio for warmer days. There are live plants evenly spaced around the windows and there was plenty of space between tables, so there was no chance to feel crowded.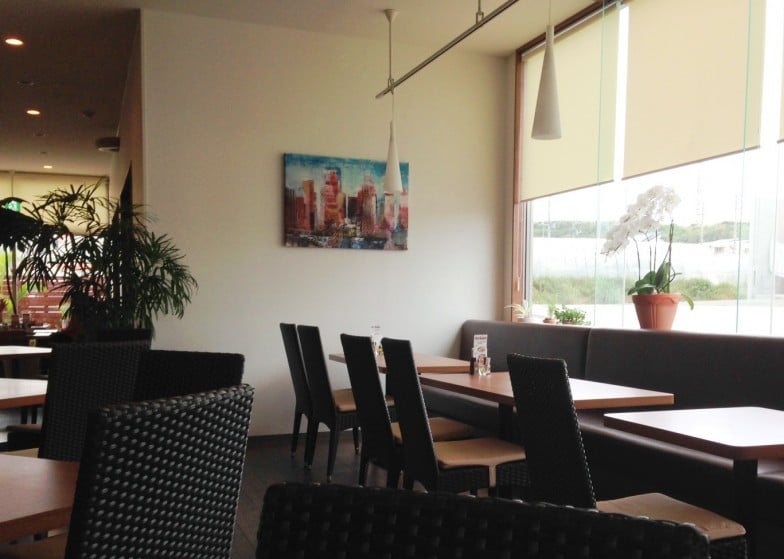 The menu is in Japanese only, but there are pictures of everything on the menu. The lunch set consists of the same items that are available for dinner, just in slightly smaller sizes. The fare includes: steak, chicken, seafood, pasta, pizza, and hamburger.
The salad bar is free with a lunch/dinner set, or it can be purchased separately for around 1000 yen. It comes with a non-alcoholic drink bar, soup, salad, and ice cream. My wife and I both had the grilled chicken lunch menu set. Really tasty, it comes with steak fries and a great dipping sauce. You also get a choice between bread and rice. I'm not sure what kind of rice it was, but it looked like a darker version of Spanish Rice, not the normal white rice that you get in most restaurants on the island.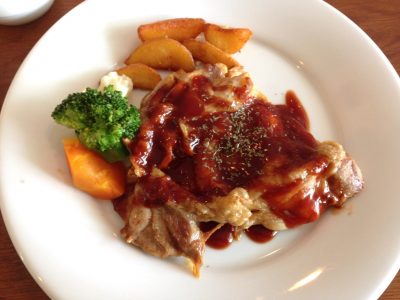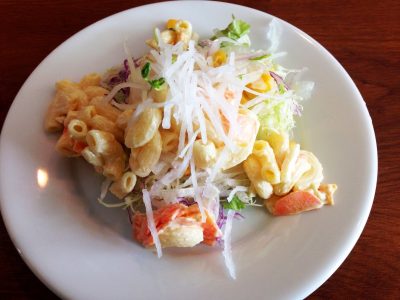 Speaking about the wait staff, I got up to get a second plate from the salad bar and when I came back to the table, my initial dishes had been cleared along with my silverware. I started to ask my wife if she knew where I could get another fork when the waiter came over with a new set of silverware for me. Great service!
They also have pizza for take out and party platters, but I didn't try either of them. While I'm talking about things I didn't try this time around, there is also a full service bar in the restaurant. It looked like they had a wide assortment of Japanese adult beverages, along with the ones that you would find in your favorite bar back home. They only have five seats at the bar, so it didn't seem to be the main focus of the establishment.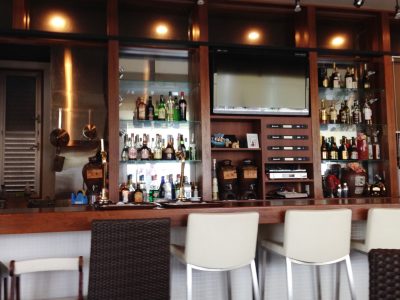 The parking situation is amazing for Okinawa. There is a full-size parking lot on two sides of the building, and a small parking area in front of the building. Each has signs saying it is reserved for K's Town Cafe customers. Their business card says they have 50 parking spaces.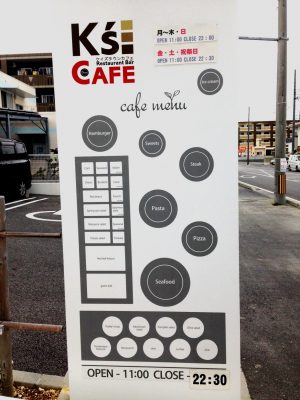 Hours: 11:00 a.m. – 10:30 p.m. Last order on the weekends for food is at 9:00 p.m., and drinks at 10:00 p.m.
Payment:  Yen only
Phone: 098-996-1571
Address: 93 Iha, Yaese-chō, Shimajiri-gun, Okinawa-ken 901-0405, Japan
Map Coordinates: 26.159717882997832, 127.7196212923127
Directions:
It's Okinawa there are lots of ways to get there but the fastest is to go south on the expressway.
Take exit 1-1 Nishihara JCT
Stay on this road until exit A2 (stay on the left side going to Haebaru)
Turn left onto 507
Drive about 2 km on 507, until you see a KFC on the right.
Turn right on the next road (it has a turning signal)
At the next intersection turn left
Drive about 200 meters until you see the K's Town Cafe Restaurant and Bar sign on the right side of the road.
Enjoy!
Website: K's Town Cafe Restaurant and Bar