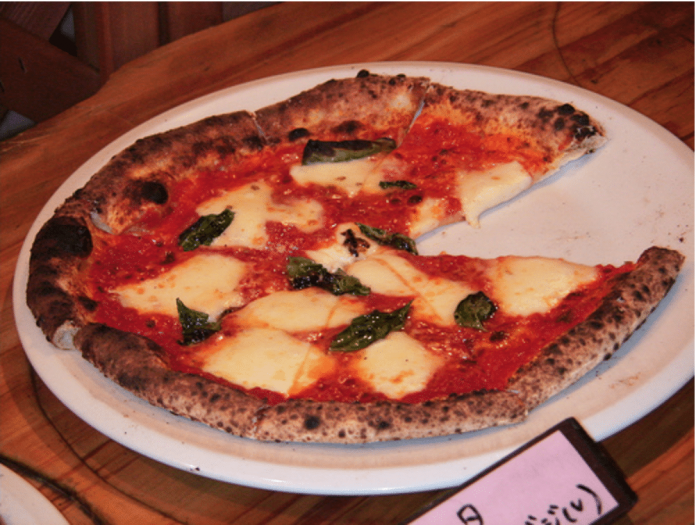 La Fonte, originally uploaded by kahoristori.
CONTRIBUTED BY KAHO
If you are looking for a good Italian restaurant in Okinawa, "La Fonte" is the place for you.  This restaurant uses organic food, so if you like good Italian food with healthy ingredients, you have to check out this place. They have a lunch buffet everyday, even on weekends. They have a wide variety of dishes for 1350 yen for lunch.  They serve wine on weekends in the buffet menu, so the buffet price for weekends is 1575 yen.  In general I find it hard to find a good quality buffet lunch, but this restaurant serves good quality food (based on my taste). The menu for the buffet includes drinks such as tea, juice, coffee, etc., salad bar, small appetizers, soup, 4-5 pasta dishes, several kinds of pizzas, and desserts.  It is a nice restaurant, but you should feel comfortable taking little children.    For more pictures, click HERE.  It is a Japanese blog, but you can check out the pictures of the food served at the buffet. Also click the photo above for more of my pictures.
Phone: 098-884-0595
Address: 1 Chome-13 Shuritobarucho, Naha
Google Maps Coordinates: 26.2233265, 127.71598100000006
Directions (from Kadena and Foster): Get on the expressway from the nearest entrance and drive south toward Naha. Leave the expressway at the Exit 2 Nishihara. After you pass the toll booth, the road splits. Take a left fork to merge onto 330 toward Naha.  Take the second ramp to get off 330.  At the first stop light turn left onto 241.  Follow this street. You'll drive on this street for a while. You'll come to a junction where you go under the monorail overpass.  You go under here and the road curves to the right and after the first stop light, the restaurant will appear soon on the left side. Parking is available on the street between the restaurant, La Fonte, and a gasoline station on your left.
Website: http://www.lafonte.co.jp