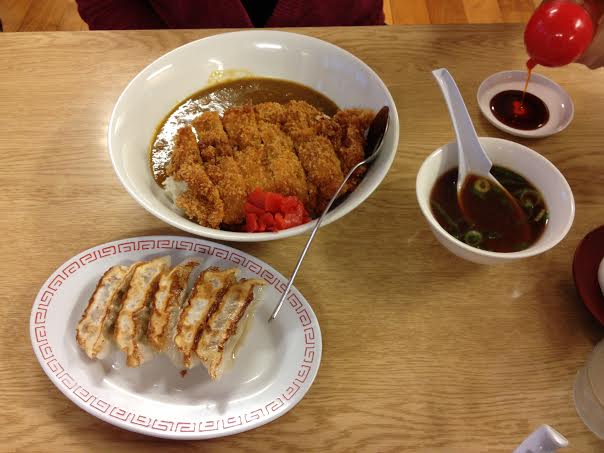 CONTRIBUTED BY KELLY GILLOTTI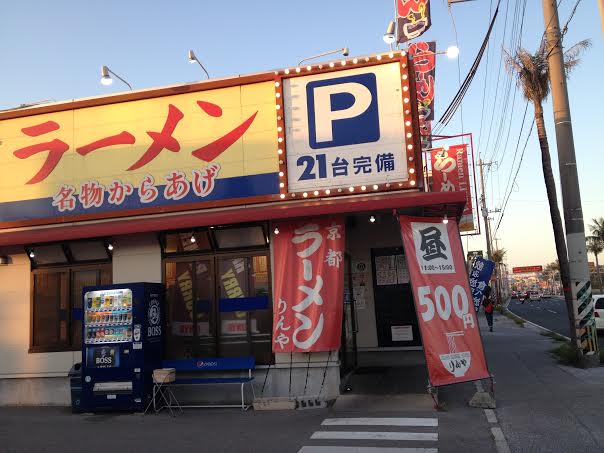 Linya Ramen is my favorite noodle house on island. It certainly doesn't hurt that they're located near my apartment and offer rewards point cards. I like to try new restaurants, but when I want comfort food, I go to Linya Ramen. They're always welcoming and I actually feel like they appreciate my business. They offer Kyoto style ramen as well as Japanese curry. You can try curry ramen, miso ramen, or their limited special beef suji (tendon), my husband's favorite. You'll find gyoza (pork dumplings), fried chicken, and rice bowls. Top your ramen with egg, corn, butter, extra pork, or bean sprouts if you wish. Between seasonal specials and ladies half sets, you'll find something to fit your appetite and budget. There are plenty of spices and sauces at your table. If you like garlic, ask for ninniku when they bring your ramen; you'll be treated with dried garlic chips, oishii! At our last visit, we ordered a ramen set that came with gyoza and rice. The standard includes slices of roast pork, green onion, and bamboo shoots. I add egg and bean sprouts, and often substitute fried rice for white.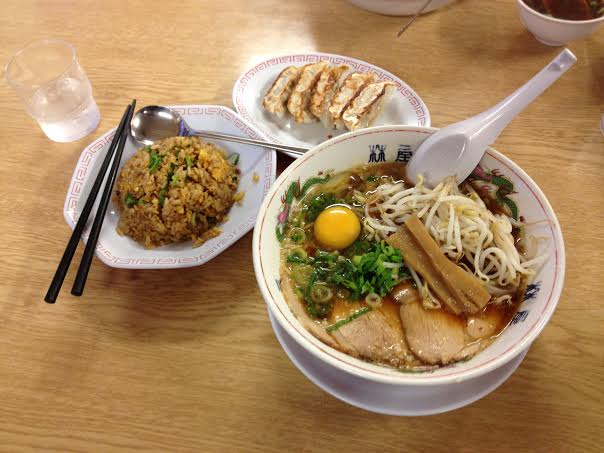 We have also tried their chicken cutlet curry, which can be spiced to your tolerance. The curry includes a bowl of soup flavored with soy sauce. In an area that specializes, it's nice that you can get both ramen and Japanese curry at the same restaurant.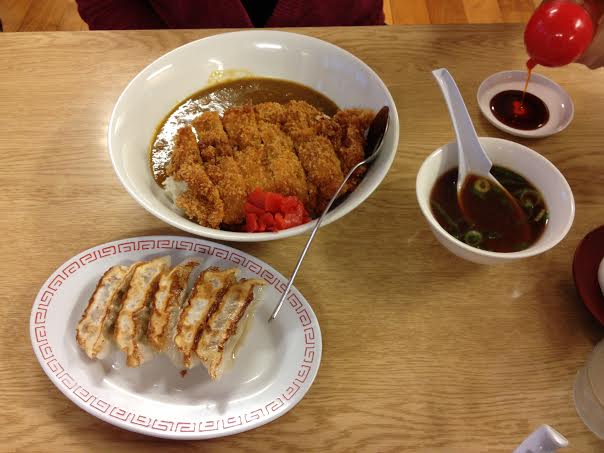 Seating is either chabudai  (low table), or at the counter. A customary water pitcher is on each table. When you're paying the bill, make sure to pick up a rewards card, too.  These are good for free gyoza, or ¥500 off. They offer plenty of lunch specials during the weekdays as well.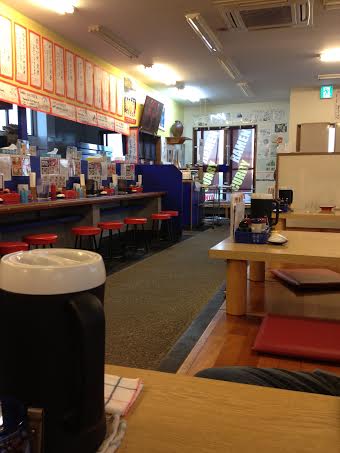 Address: 1-6-8 Kitamae Chatan City Okinawa Directions: Conveniently located on 58 across from Camp Foster. From the commissary gate, make a right turn onto 58. Pass the Cow-Cow used car place, then look for a big yellowラーメンsign for Linya Ramen. It's just past Coco's Curry. Phone: 098-926-0220 Hours: 11:30 a.m. – Midnight, 7 days a week Payment: Yen, dollars, and credit card