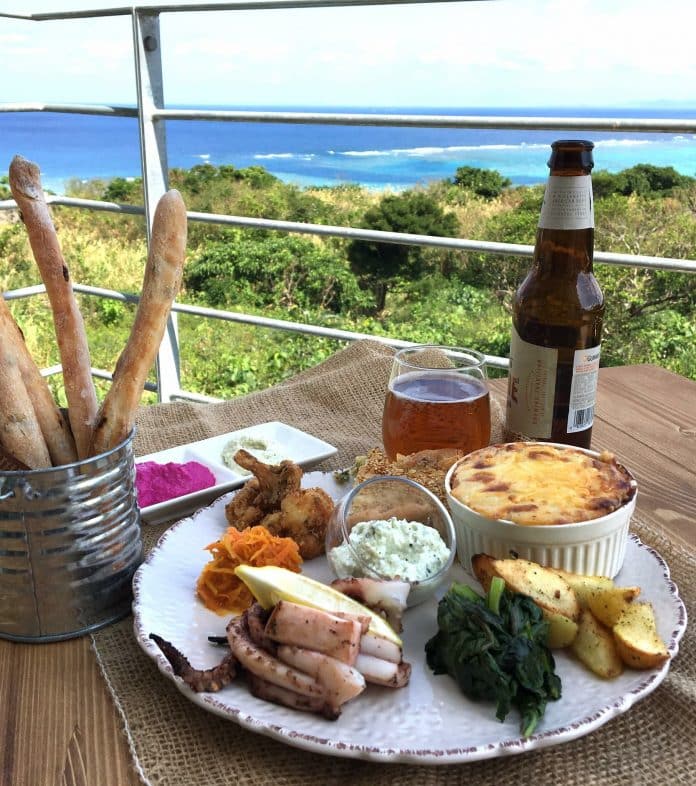 Little Greek Kitchen, Yomitan, Okinawa
CONTRIBUTED BY ANDREW FINK
I actually stumbled across this gem called "Little Greek Kitchen" the day after it officially opened summer of 2015. Just a lucky find when I was out adventuring on the southeast corner of Ikei Island. The Greek food is amazing! As of December 2016 she moved her location to Yomitan.
And now the food!
The huge lunch plates are between 1600-2000yen. Options are chicken, pork, or lamb. The plates are served with several sides on the plate. More than enough food!
The dinner menu is simply the "Meze" set course for the day for 3,000 yen: 4 course meal with Dips & bread, Greek salad, Meze-main plate (chef's choice a variety of Greek dishes), finishing with coffee and dessert!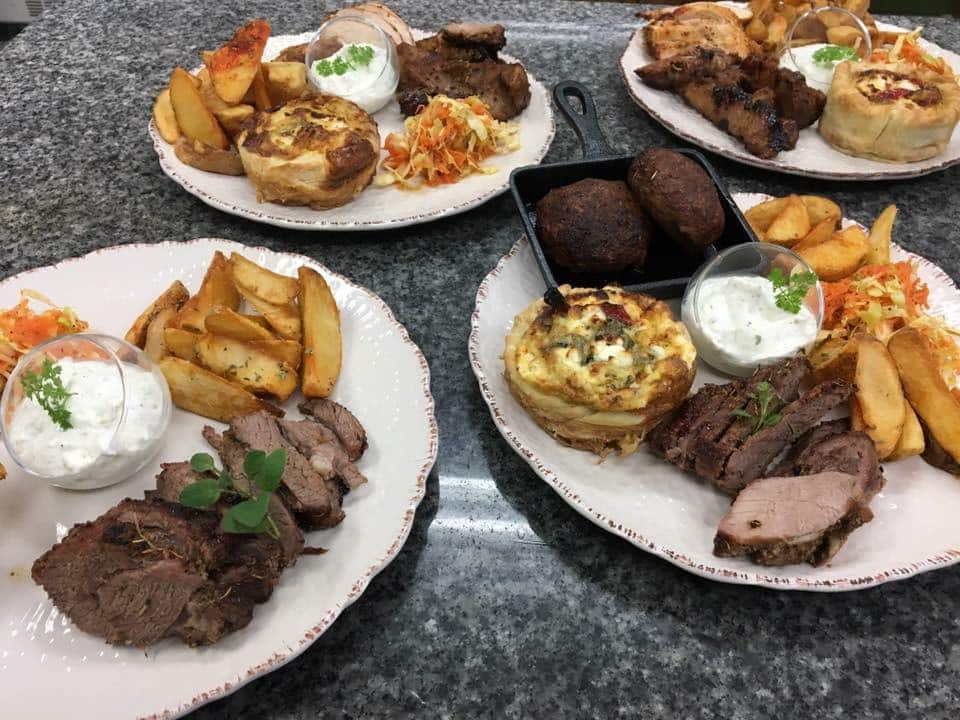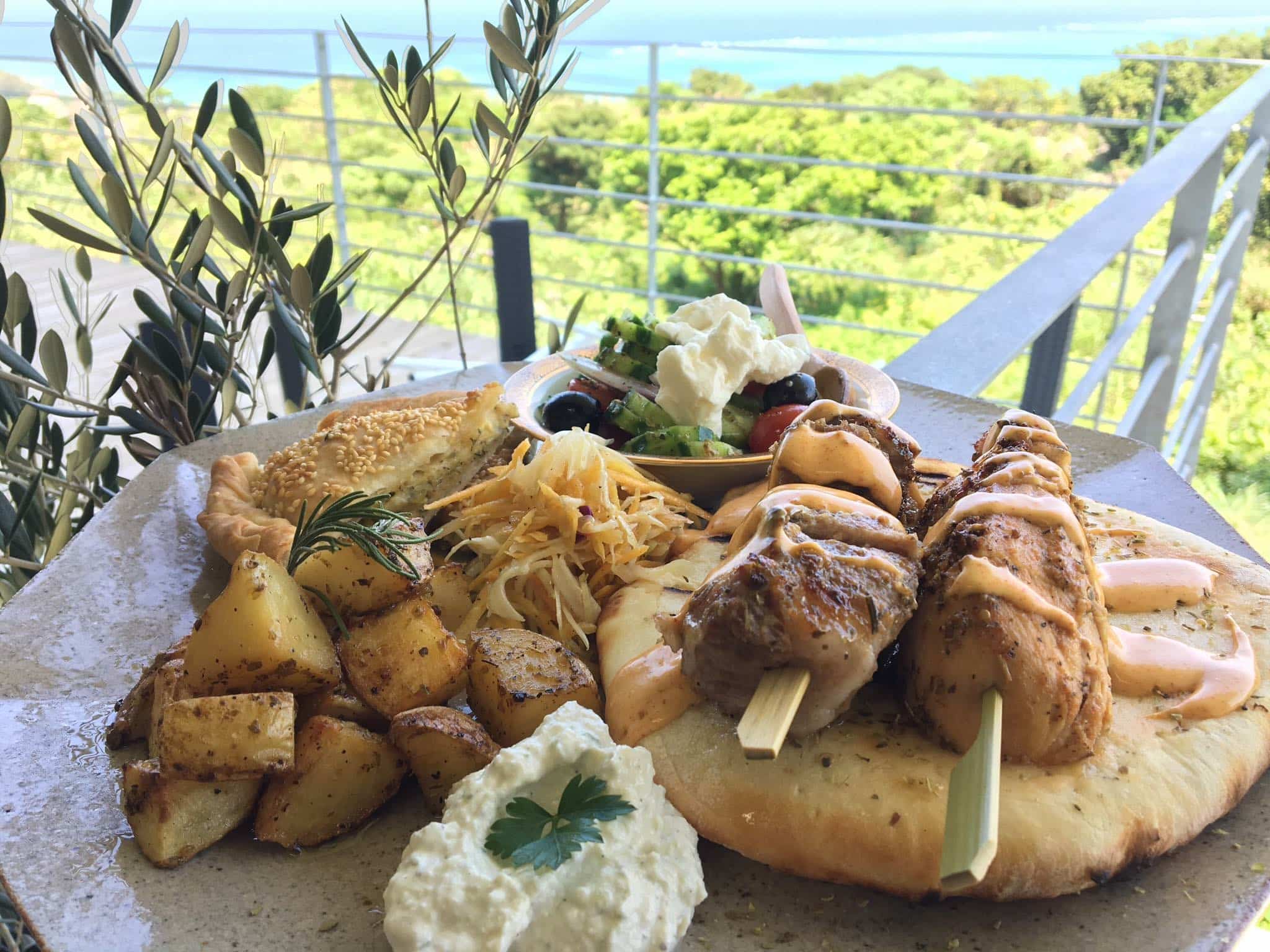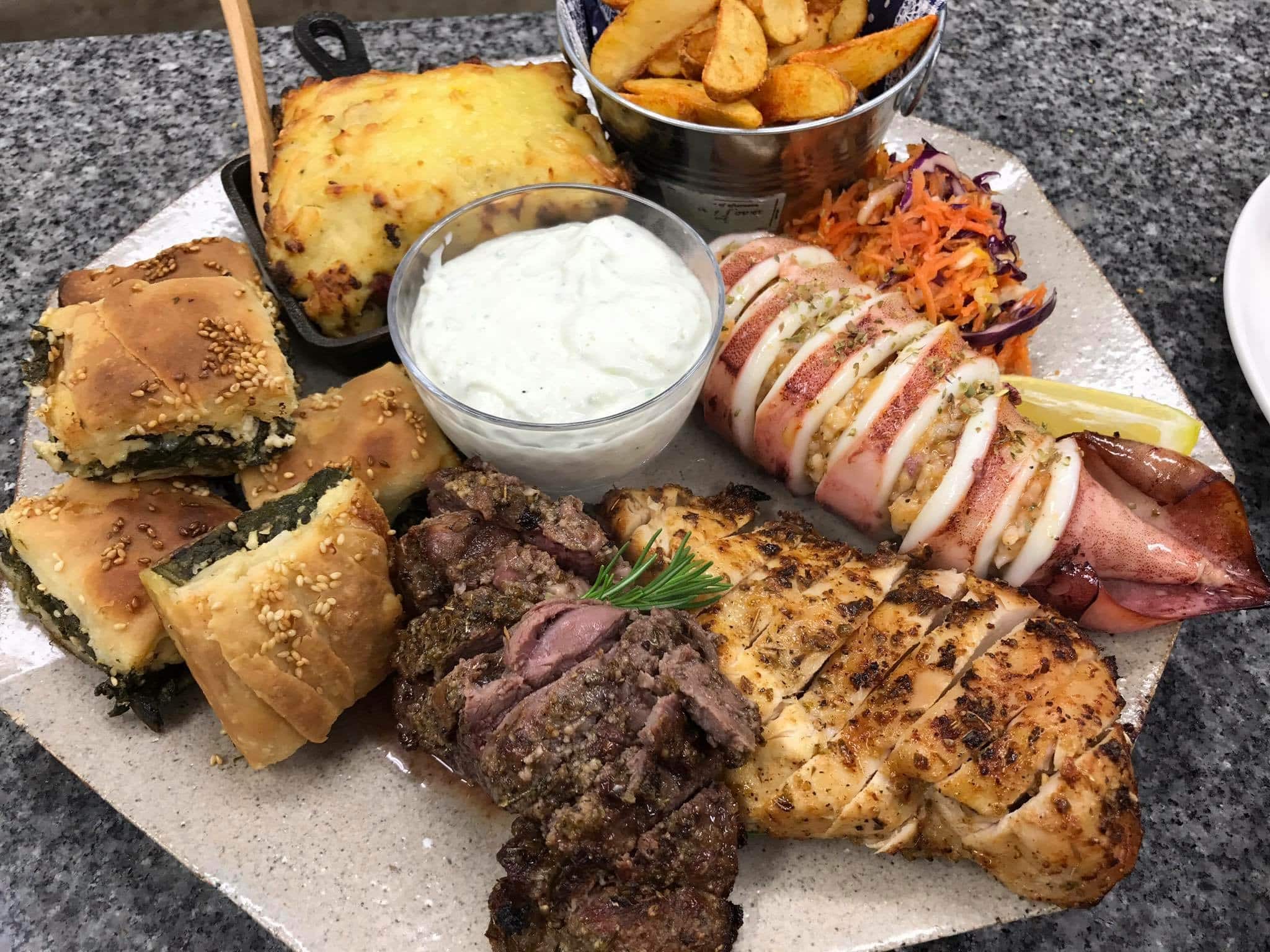 "Meze" defined: "Unlike appetizers, which are intended to whet the appetite for the meal to come, it is common for Greek groups of family and friends to gather or go out for "mezethes", share several of these delightful dishes, a drink, conversation, and laughter. The plates are shared by everyone at the table, which not only provides a wonderful variety of flavor and texture sensations, but also creates the kind of happy, convivial atmosphere for which Greeks are well known
First key thing about Little Greek Kitchen, since the place is small, reservations help her prepare the right amount of food…
Second key thing, Evenings will be reserved for adults only!
Third, parking at Little Greek Kitchen shared with the rooms above so make sure you park in the correct spots, there is a sign posted, but if you aren't sure, please ask her if you are parked in the right spot!
Pamela has an incredible story of how she ended up cooking Greek food in Okinawa, but I'll let her tell the story when you visit. Once you step into her place, you will feel like you are home. Oh, and huge plus, the view from the new balcony is awesome!!!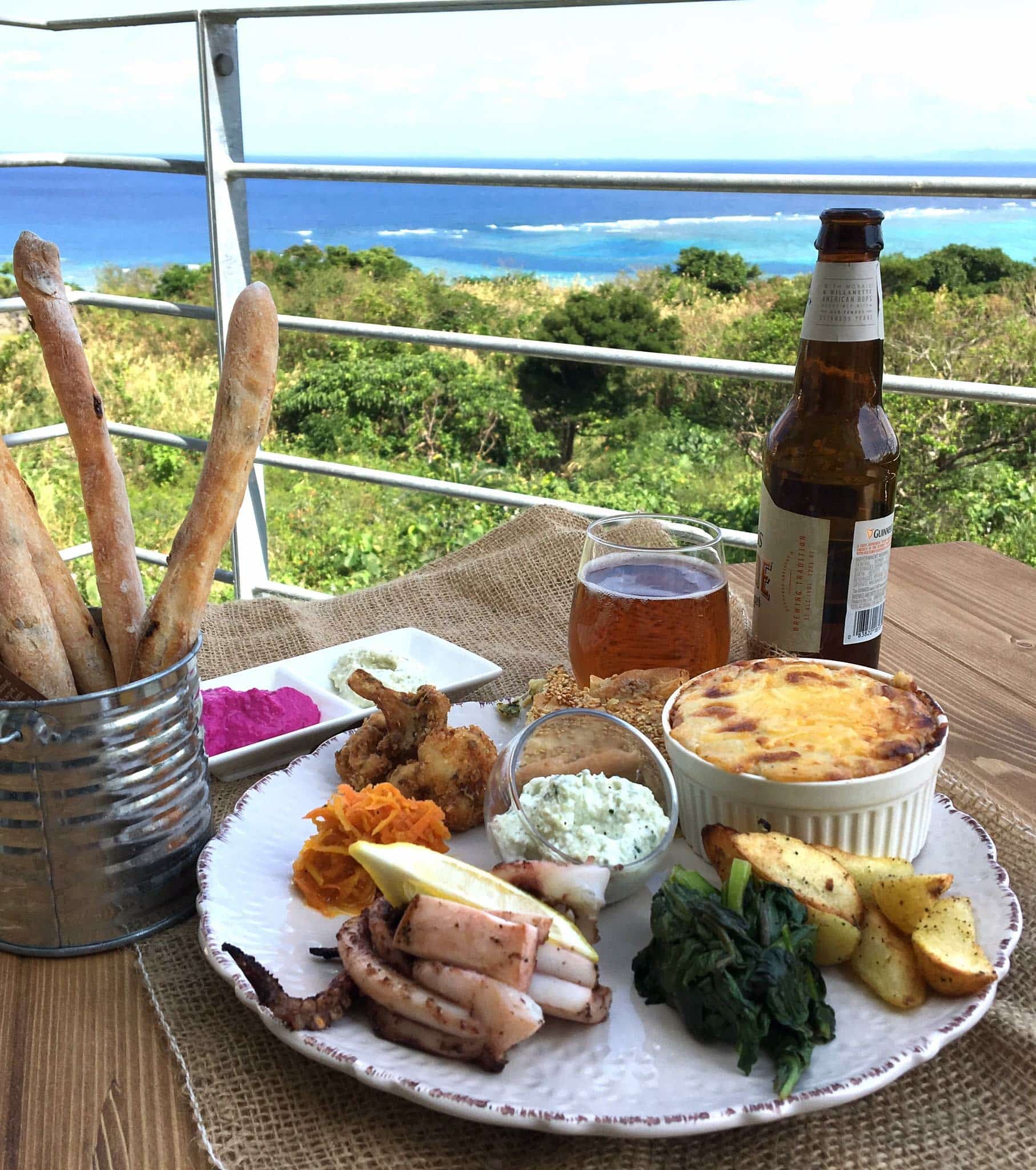 Little Greek Kitchen
Hours: 
Tuesday & Wednesday – Closed.
Sunday, Monday, Thursday lunch only: 12:00-5:00, Last order: 2:00.
Friday – Saturday, Lunch: 12:00-3:00 Last order: 1:30.
Friday – Saturday, Dinner: 6:00-10:00 Last order: 7:30.
While reservations are not required for lunch, they are STRONGLY encouraged!
Please follow her facebook page for more up-to-date info on 'fully booked'.
You will always need reservations for dinner and for parties over 5!
Phone:  080-8566-0802 (owner's cell, Pamela)
Website: http://www.littlegreekkitchen.com/
Facebook
Payment: Yen only. No credit cards or USD.
Address: Nagahama 1189-3, Yomitan, Nakagami-gun, Okinawa 904-0324