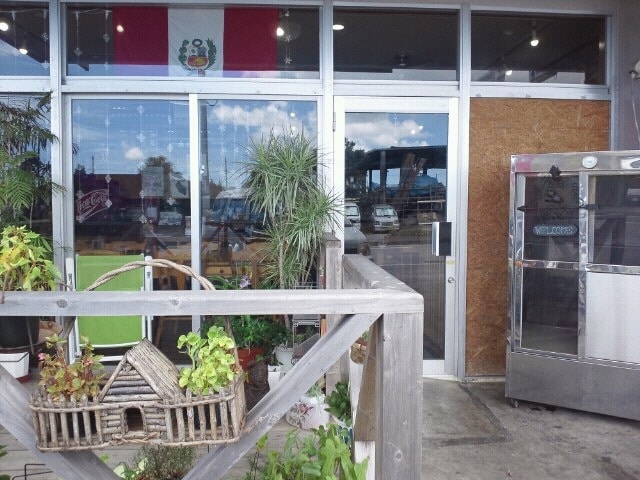 CONTRIBUTED BY MANUEL CARNERO
I am from Peru and I have used Okinawa Hai to help me locate restaurants when I yearn for Peruvian food. Being in Okinawa for two years now, I have been able to eat at La Cabana, Titicaca, & Bomba Latina which do satisfy my hunger for Peruvian food. To my knowledge I thought that was all I was going to get until I stumbled upon this friendly restaurant, and to me it seems to be the best out of all I've tried.
I often go there to fill my stomach and quench my appetite. The staff is very friendly and it is a family business where the owners are a married couple. Their knowledge of cooking all kinds of Peruvian cuisine surprises me. Regardless whether it is pollo la brasa, papa a la huanaina, and of course, my favorite, lomo salt ado — they do a great job!
Also the owners are also thinking of adding new plates to their menus. Yet, they can also cook certain dishes upon request. They speak both Japanese & Spanish and made the menu into cards with pictures so you can see what you are ordering.
I always try something new and it is always delicious. They also sell American & Peruvian soda, and Peruvian beer and liquor but they are cautious and will not sell any to drivers.
Every time I come into this restaurant everyone is always smiling and makes me feel at home. I highly recommend this restaurant to everyone!
Machu Picchu ~ Los Esperamos (We Will Be Waiting)
Address: Okinawa Itoman city Kitanamihira 389-9 (Close to Nanzan Hospital)
GPS Coordinates: 26.1550000°, 127.6905556°
Directions:  From Route 58 Head South towards Naha.  Make a Left at the Cellular Stadium.  Go Straight for approzimately 20 minutes.  After you pass Tomigusuku Interchange, you will go through 4 traffic lights and then Machu Picchu will be on your right hand side.
Hours: 11:30 am – 11:00 pm Mon-Sun
Phone:  098-995-1324
Map:  Click twice for larger view