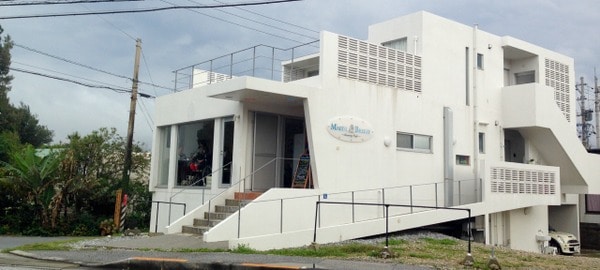 Maeda Breeze Café
CONTRIBUTED BY JENNIFER GILES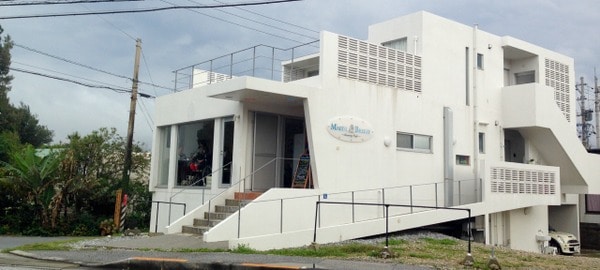 The best carrot cake in Okinawa can be found just south of Onna. The carrot cake is so popular they offer whole cakes made to order. A slice of this cake, perfectly balanced with a cup of coffee, is unexpectedly exceptional.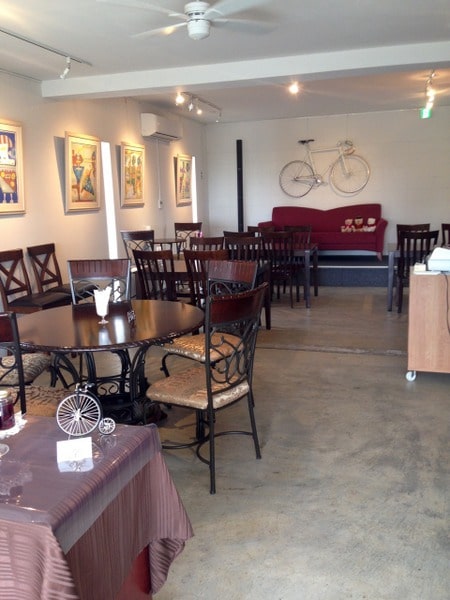 Maeda Breeze Café is a contemporary Euro-style café along route 6 between Cape Zanpa and Maeda Point. My husband and I came across this lovely place on our way to Ishikawa. An antique bike between two café tables distinguishes the beautiful window filled storefront. It is the perfect rainy day spot to visit with a friend and a quiet place to read a book or stop over on your way down route 6.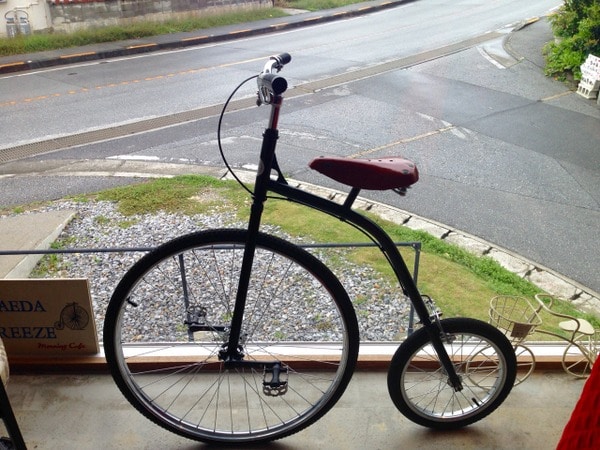 The lovely store owner speaks English very well and the English menu features photos of each item. They have a cute sandwich board advertising a variety of daily specials. Their most popular breakfast item is the French toast and most popular lunch is the Panini set.

If you are in search of the perfect slice of carrot cake, or a quiet café with a high-end feel, this place is a must.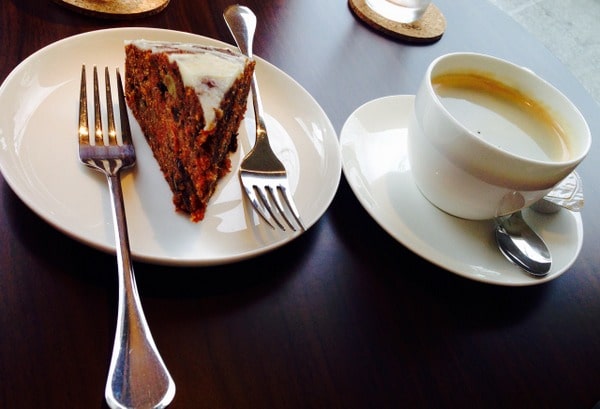 ---
Maeda Breeze Café
Hours: Thursday-Monday 8am-6pm. Closed Tuesday and Wednesday
Phone: 098-989-8099
Website: http://www.localplace.jp/t100065597/
Payment: Yen or credit card
Address: 〒904-0417 Okinawa Prefecture, Kunigami District, 恩納村真栄田1430-12
GPS Coordinates: 26.4371076, 127.76542470000004
Directions: On route 6 between Cape Zanpa and Maeda point