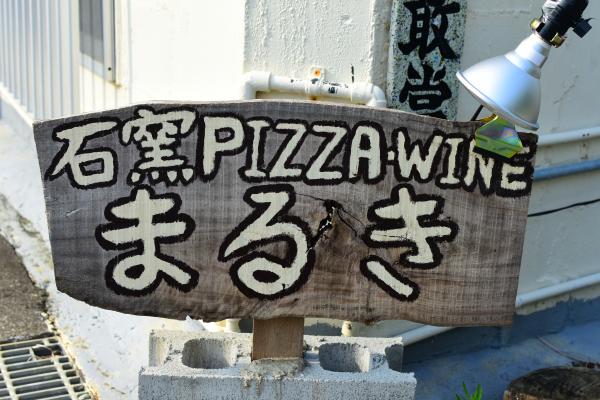 CONTRIBUTED BY DONNA MACK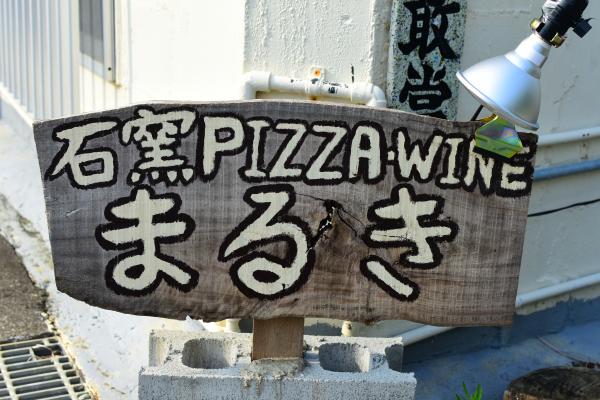 I discovered Maruki Pizza by accident. I walk daily and was so excited to find this Wood Fired Pizza place just minutes from my house, tucked away on a side street off Route 6 as you head toward Zanpa. Look for the Maruki wood sign along the way. One of my favorite things about Japan are the concrete block wooden road signs.
As you drive down the street you actually see the back of the building first. Again, look for the little brown wooden sign once you turn; they do have a parking lot.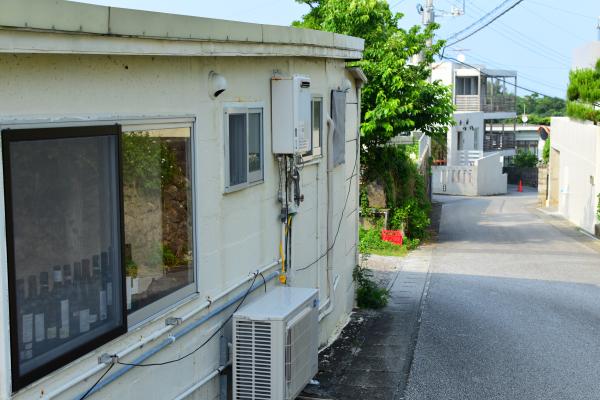 It's a quaint little building, but don't be fooled – the inside has many charms. You are required to remove your shoes; the owner provides slippers, but if you prefer socks or bare feet that are okay.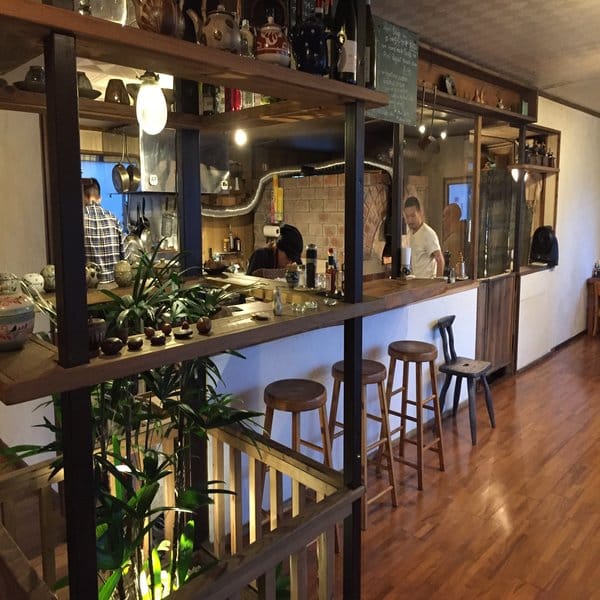 The inside's charm is all about the wood floors and the brick oven. As you sit at the table you can watch as the staff carefully cooks your meal. The customer service is great! The wood-fired brick oven is in sight and I think it's fun to watch your pizza cook while you enjoy your family or a date night.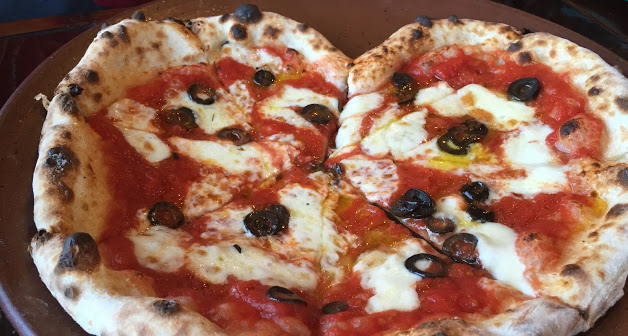 We have visited Maruki's several times and have always ordered pizza along with the pasta, caprese, bowl of mixed olives, and the salad. The pizza is a thin crust with lots of flavors. The salad is large enough to share and is priced reasonably. They also serve beer, wine and a few "cocktails".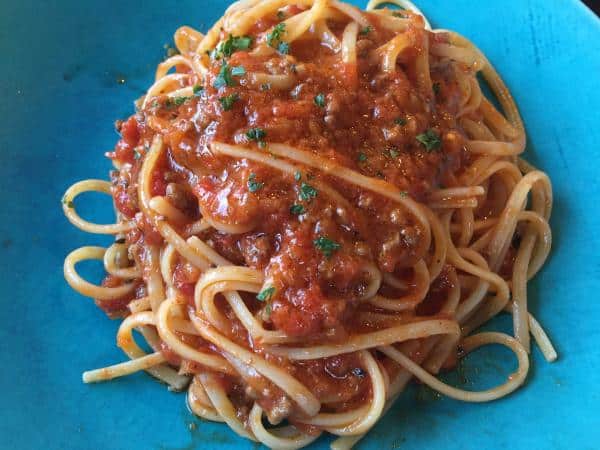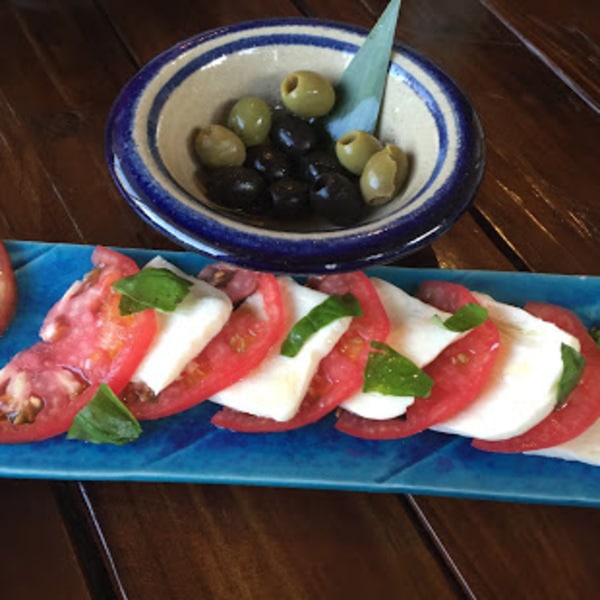 There is an English menu and the staff does well with understanding your order. I would suggest if you are a larger party and it is the weekend to call ahead for reservations. At the time this was written they are open for Lunch and Dinner.
---
Maruki
Phone: 098-923-2826
Hours:
Monday 11:30 -3:30 and 5:30 – 10:00
Wed- Sunday 11:30 am – 3:30 pm   5:30 pm – 10:00 pm
Payment: Yen only
Facebook: https://www.facebook.com/maruki.pizza/
Website: http://marukipizza.ti-da.net/
Address: 230 Senaha, Nakagami-gun, Yomitan-son 904-0325, Okinawa
GPS Coordinates: 26.4235247, 127.73121049999997