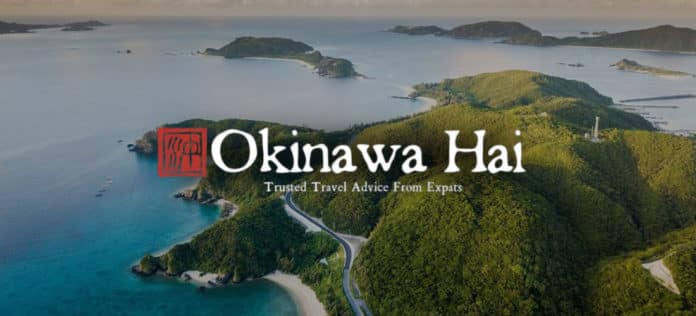 CONTRIBUTED BY MEREDITH NOVARIO
Welcome to the final episode of this PCS. Feel free to remain on the edge of your seat.
On Friday, we board a plane with Maltsby and head home via Tokyo and O'Hare. Apologies in advance to the United flight attendants and any of you that may be on our flight. We are a living, crying, gasping tornado of a family.
I have spent six years in Japan now and while it isn't my home it has been a home. Here I met Joe, brought 7-month old Eli over to spend his first three years and had Henry Higgins. Here I feel safe to walk alone day or night. Here I am not inundated with choices about which deodorant or car or dress size will complete my life. Here I literally cannot understand most of what goes on around me. The words spoken and written are curiousities and not mandates about what to need or want. Here stores open at a casual 10am. Here customer service is an ancient art form. Here it is hot. Hotter than I knew I could handle. But did. Here is almost over for us. Here is mine for less than a week. Mostly I don't let the leaving register. It's both routine and devastating in one blow. Instead I plow through my to-do lists and lose my patience with the boys.
Magically, earlier this month our temporary storage was sent to the new house in Montclair. It seems there were a series of miscommunications and unknowingly, SURPRISE, I gave permission to have that stuff, stuff I haven't seen in three years, stuff I wouldn't recognize on the street, delivered to a house in which people are still living. Those people, the owners of the home, are kind and helpful people who cleared out their garage to make way for our stuff despite having their own PCS to orchestrate. I apologized and sent gifts and the woman of house sent me an e-mail with all the right tones of sun and flowers to cheer me up. She also said how she thought military wives should get chest candy (medals & ribbons), to wear to the balls. She suggested that there be a medal for each deployment between one and six months. Another for deployments over six months. A ribbon for every PCS done without a spouse. Another ribbon for ever pregnancy and birth that went down without a spouse. To her stroke of genius I'd like to add a big medal for each and every PCS that we go through no matter who is there or not there. This kind of upheaval can knock your socks off!
All in all our PCS has gone smoothly. Or maybe I just say that now because Joe is home and my sanity has been mostly restored. Our Unaccompanied Baggage was taken in less than twenty minutes leaving only body odor behind. The Household Goods were gone in under three hours leaving only bathroom and cooking potions behind. On a good tip, we took all of our glass and liquids to the Kadena Recycling Center along with an old water-logged shelf. A man in alligator shoes told with me with great calm and passion that it was their job to separate trash. With that I left him our bags of odds and ends and drove away unfettered. For those of you living off-base, get to know that place. Immediately.
As I looked through our empty house it was hard for me to remember why we chose it three years ago. The lay-out is no good for running, flailing children. The wood floors do not complement said children or dogs with claws. The shoji screens, well, that was just silly on our part. Maybe it was the itty-bitty yard. And maybe with just a seven-month old we couldn't know what house we'd need as he grew. Heck, we didn't even have Henry yet. And I wonder if in three years I will look at our next house empty and wonder the same thing. For now though the new house with the fenced yard and cul-de-sac and finished basement and proximity to Joe's work and SPACE seems absolutely perfect for who we are today. As, I suppose, our Mizugama house was perfect for us three years ago. Three years is both a lifetime and a blink.
I started this blog because when I got to Okinawa I was lost. I was new to the military and motherhood. I did not know where I was, who I was or where to start. So I started here with the help of a few lovely people. Now we are a large group of lovely people. And you out there reading are lovely too! I cannot properly thank everyone for the enthusiasm and time and brilliance that has been put into this community. Each of you humble me with your willingness to lend a hand and embrace the wonderful-ness of Okinawa. This is a good thing and I am sad to leave. My wacky friend Staci will be taking over this category and shedding light on things much more pressing and exciting than my big PCS.
Thanks to each of you for making this island feel like grilled cheese, tomato soup and an episode of Friends. You comfort me.
Toodle-oo.
___________
All the posts in Meredith's "Me & My Big PCS" series: I, II, III, IV, V, VI, VII, VIII, IX, X, XI, XII, XIII, XIV, XV, XVI, XVII, XVIII, XIX, XX
For posterity's sake we have left this universally euphoric, terrified, confused, "what am I doing?!" series on Okinawa Hai.  However, we have closed comments for future readers.  If there is relevant information for all readers to benefit from, we have taken elements from this series and created new posts, which we've linked to from the original text. Thank you for joining us on this ride.