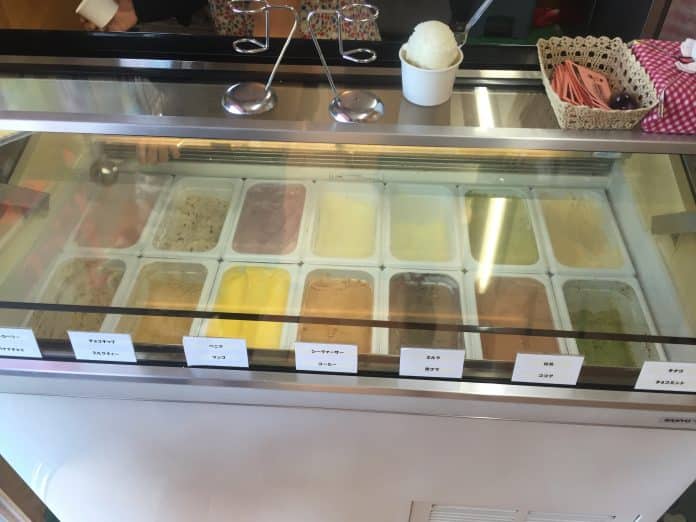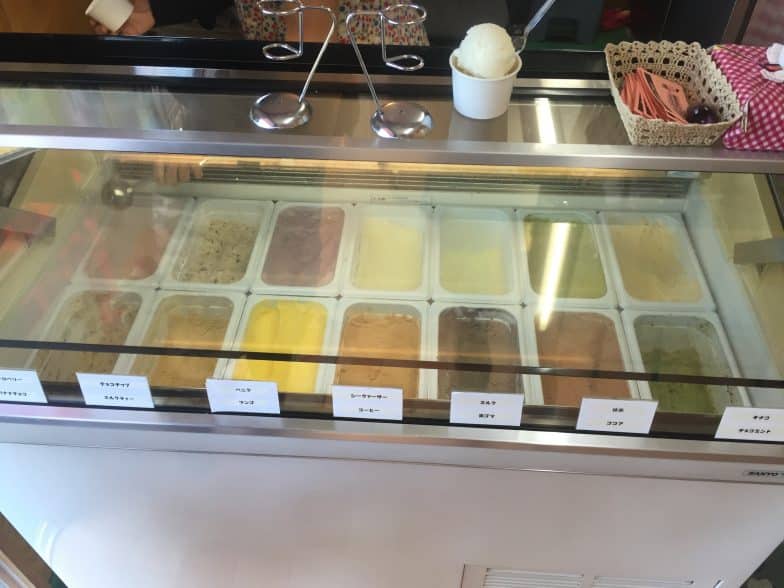 CONTRIBUTED BY KYLENE O'CONNOR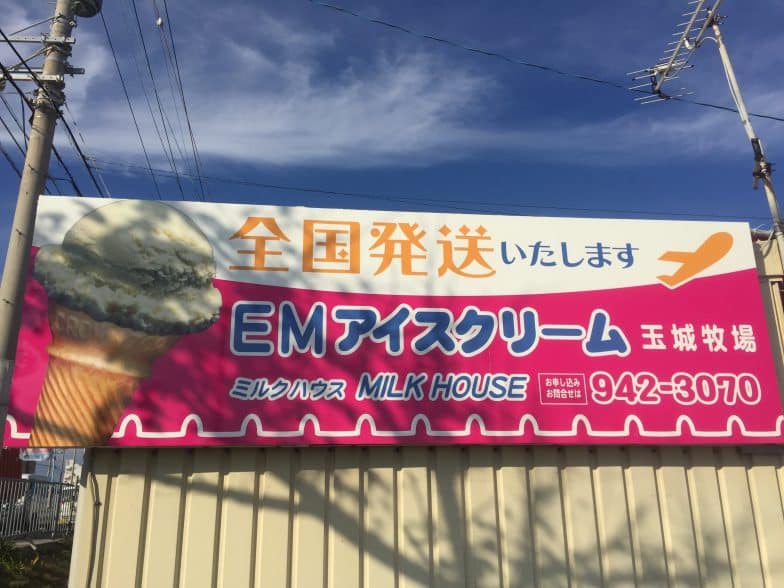 What is the best part about the Milk House Ice Cream Stand? The milk flavored ice cream! My first thought was that "milk" flavored ice cream seemed too simple to be anything special, but let me tell you: the taste was spectacular. It was a perfect combination of creamy, milky and sweet that reminded me that sometimes it is the simple things in life that hold the best surprises. My husband even said it brought back memories of homemade ice cream from his childhood.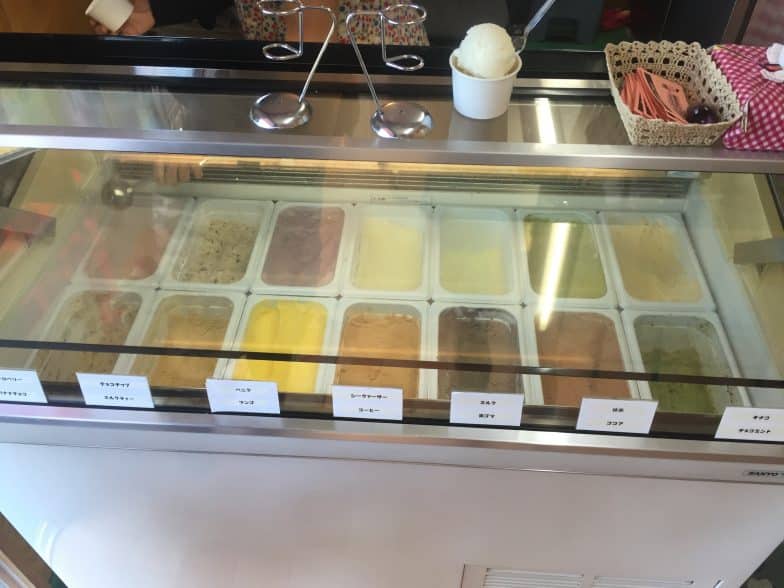 The first thing that caught my attention about Milk House were the letters "EM" proudly displayed on the large sign posted on the building and the flags waving nearby. I was excited because I knew this was ice cream made from EM brand milk. EM stands for effective microorganisms, which are added to the soil that produce is grown in, and to the water and feed of animals. This creates quality produce and animal products with a higher nutrition value. I already use EM milk in my home, and couldn't wait to try the ice cream!
Milk house carries other flavors, many of which we sampled since we couldn't read the kanji. I was able to have the menu translated, which I will include below. A single scoop is 200 yen and a double is 300 yen in a cup or cone. Besides the milk flavor, I also recommend banana chocolate. Once you go you probably won't be able to resist going back, so don't forget to grab a stamp card for a free ice cream when full!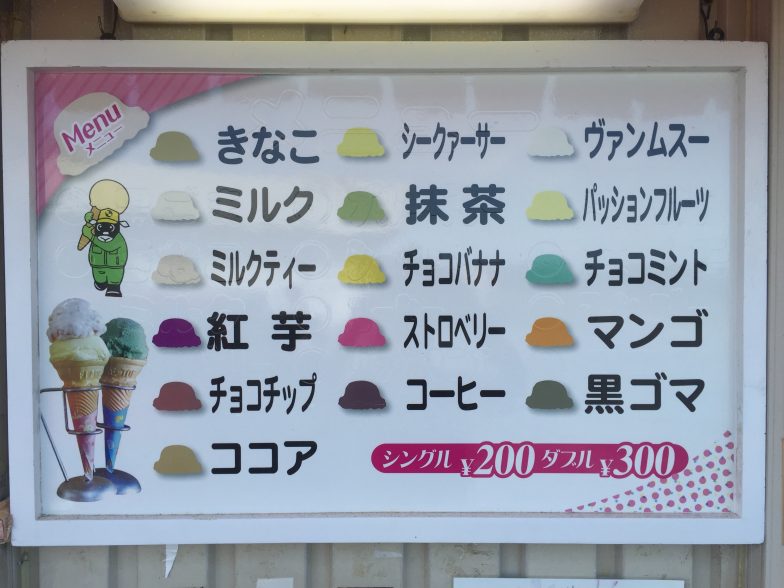 Menu Translation in order of picture above: 

Hours: 10:00 a.m. – 8:00 p.m.
Phone: (098) 942-3070
Payment: Yen only
Address: 1974  Kuba,  Nakagusuku, Nakagami-Gun, Okinawa Japan 901-2401
Coordinates: 26.2832224, 127.8137118
Website: https://www.facebook.com/Milk-House-Ice-Cream-86202208779/