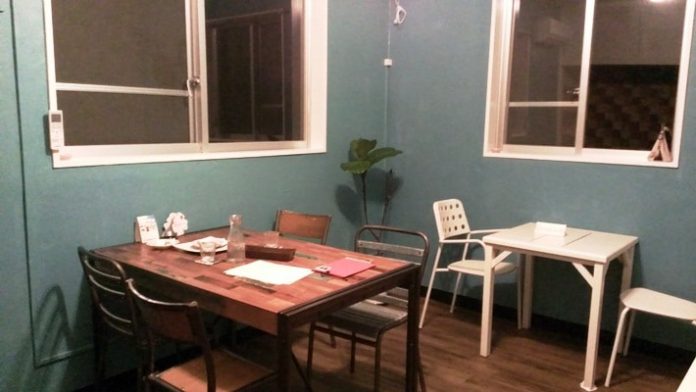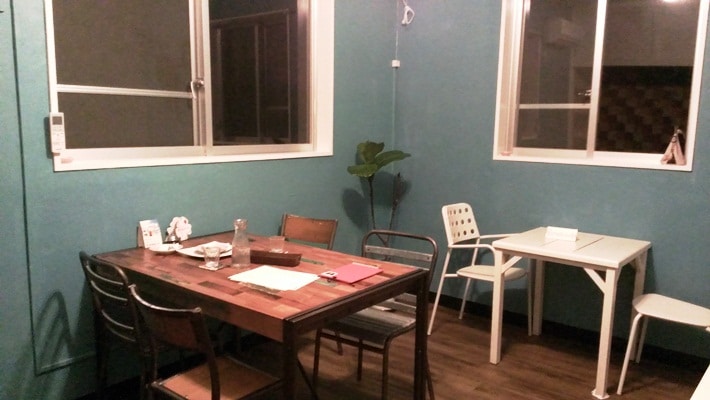 CONTRIBUTED BY KASSIE O'DRISCOLL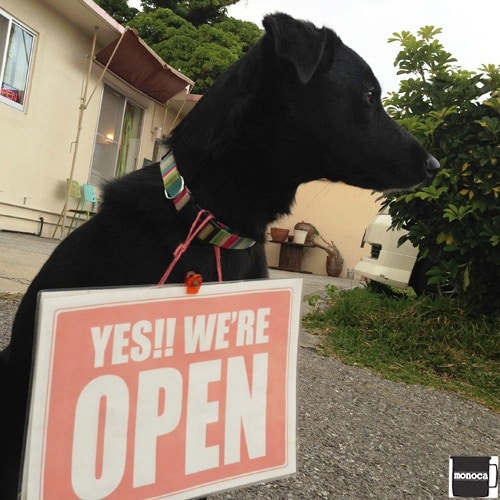 Yesterday, I went to dinner with Kacey. It's great because we're both trying to eat our way through our cool Okinawa Cafe Book … don't judge! Kacey is one step ahead of me because she has the updated version, which is great because we are always finding and picking new places to try! Last night was no exception and we found our way to Monoca, an adorable little cafe in Kitanakagusuku.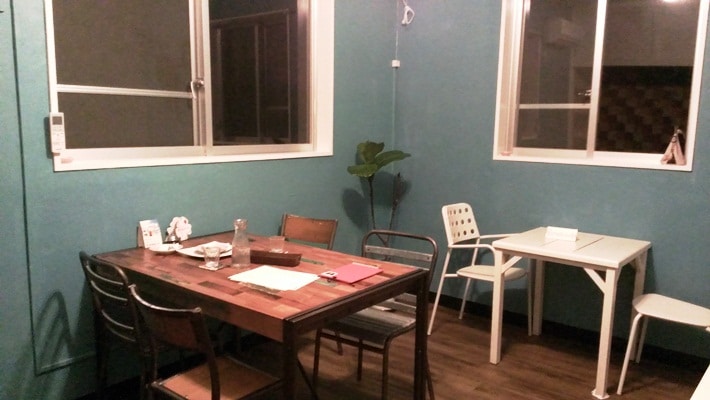 Upon arriving, the owner and chef told me that they had a really busy lunch so they were opening late for dinner. The reason? They were going to the market to get more ingredients! How can you be upset about getting fresh ingredients?! I waited outside for them to set up and played with their 1-year-old puppy, Monica. All is well.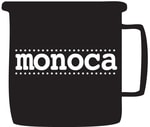 We started out with a drink. I wish I could remember the exact name, but it was something like Shabby … something. Ha! It was a beer and ginger ale mix. Kacey and I were both pleasantly surprised about how good and refreshing it was. It may become my go-to cocktail for the summer and I definitely recommend you trying it at Monoca.
They have a cool, lounge vibe that reminded me of Soupcon and many other cafes in Okinawa. Funny thing is, they asked me where I lived and brought up Soupcon. The owners of Monoca are from the same place in mainland Japan as the owners of Soupcon and they're friends! It really is a perfect fit.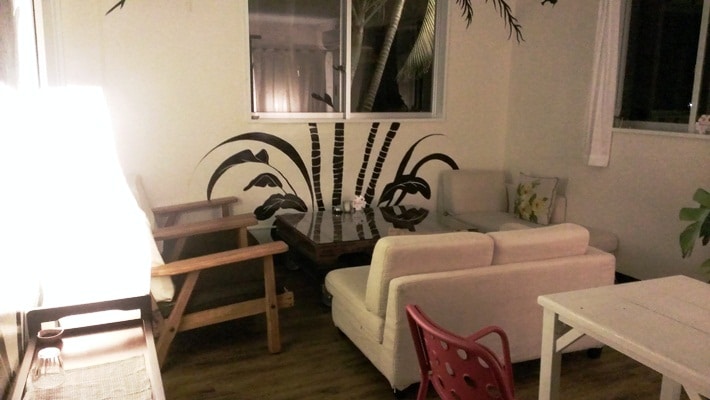 We started out with this delightful little treat. It was like a bruschetta with the Okinawan twist that we have grown to love. I was worried about getting lots of bread (keep reading and you'll understand why), but this wasn't too heavy. It was a perfect appetizer portion and kept my grumbling stomach at bay while our entrees were prepared.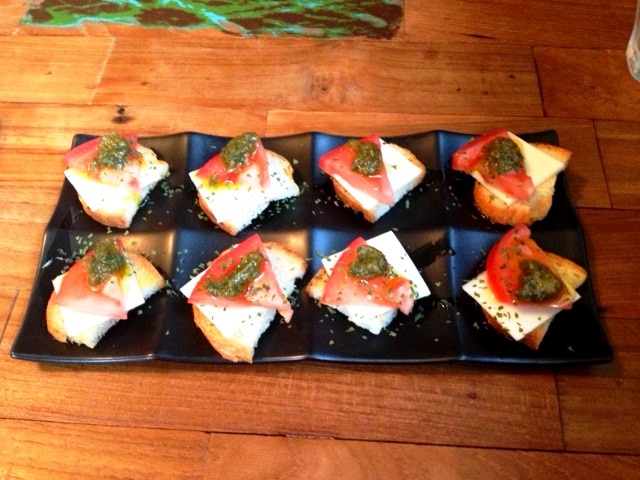 Kacey decided to get the delish fried catfish. It came with a small side salad and potato salad, too. The topping was a homemade tartar sauce and it was pretty tasty! She let me have a bite and, I can't lie, I was a little nervous because I'm picky about fish. However, it was really good. I'd even order it myself when I go back.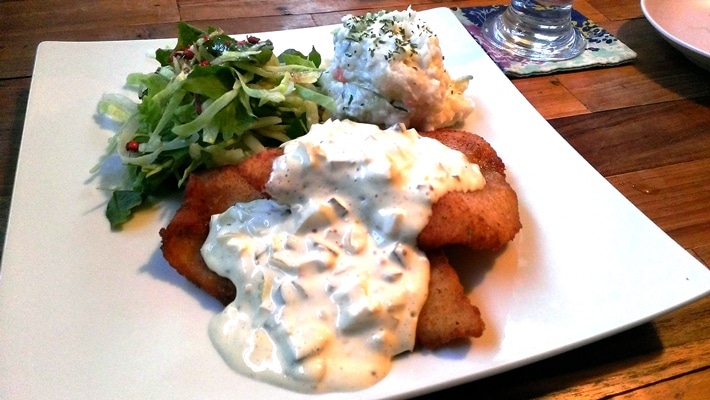 I got this amazing bread bowl filled with clam chowder. I chose this because the chef recommended it and I think he knew me somehow. An entire bowl made of bread?! Sign me up! It had a strong smokey flavor that I really liked and it wasn't too "clammy" tasting. The bread… OH, the bread! I couldn't stop eating it.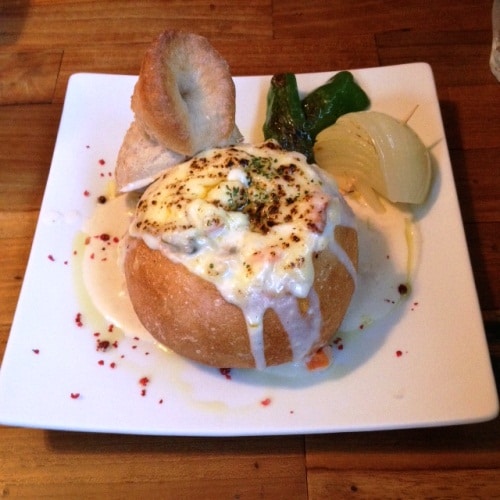 Lastly, we had a very oishii dessert. The whipped cream was homemade and the pancakes were fluffy. We chose to share this after thinking over the many options: ice cream with a shot of espresso, chocolate cake, tiramisu, etc… Just so you know, I will be going back to try the other options!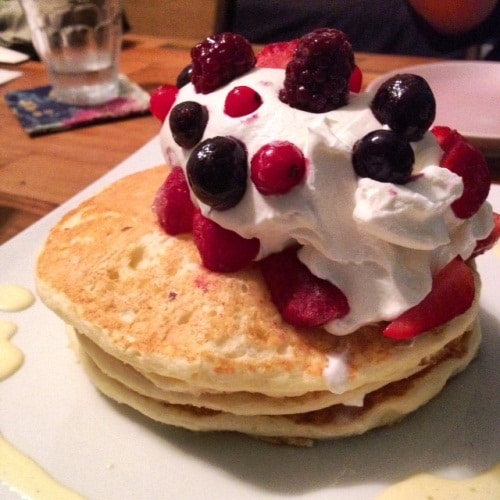 It would have been a little tricky to find, but my magic trick of putting the phone number into my map app on my iPhone worked like a charm! The area seems super cute, too. I believe it's another former military housing neighborhood-turned-cafe central. There were at least three or four other restaurants within walking distance of Monoca. Enjoy exploring!!
Directions: From Foster Legion Gate, go straight through the intersection. Go under the expressway and turn right at the first light (the CoCo intersection). Take that road up the hill. When you come to a funky curve at the Onishi Terrace Golf Course, curve to the right. Cross over 146 and, at the fork just after the intersection, stay to the right. Monoca will be on the right and parking will be on the left.
Hours: 11:00 a.m. – 11:00 p.m.
Payment: Yen Only
Phone: 098-935-4117
Website: Monoca Cafe