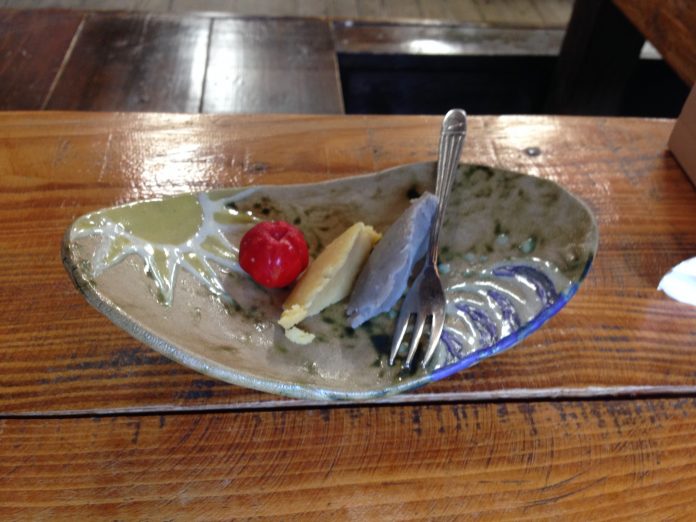 CONTRIBUTED BY JEANIE ANGEL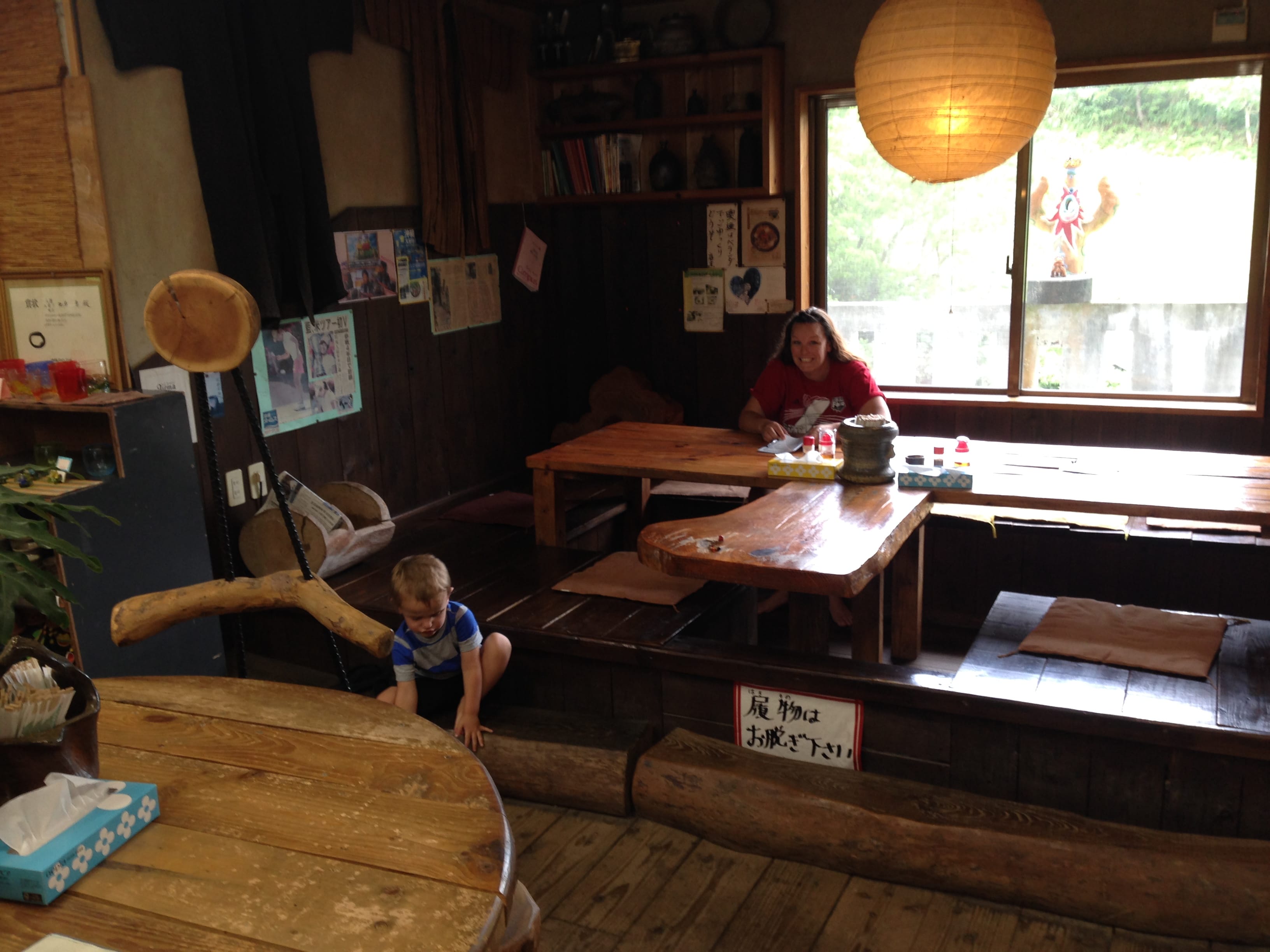 When we read an article about this place, we just had to find it! It is so amazing, different from anywhere I've had soba on this whole island. My husband loves soba, so that's saying a lot. When you arrive there is a faint smell of slow burning wood. Smokey. It is a very eccentric place. Inside there are tables and chairs made out of wood and metal rebar. There are 2 tables that would be good for big groups (6-7) and 2 tables that are for smaller groups. They also have outdoor seating, but I wouldn't recommend it as the smoke is there and doesn't seem kept up very well, although we did see a gecko out there once.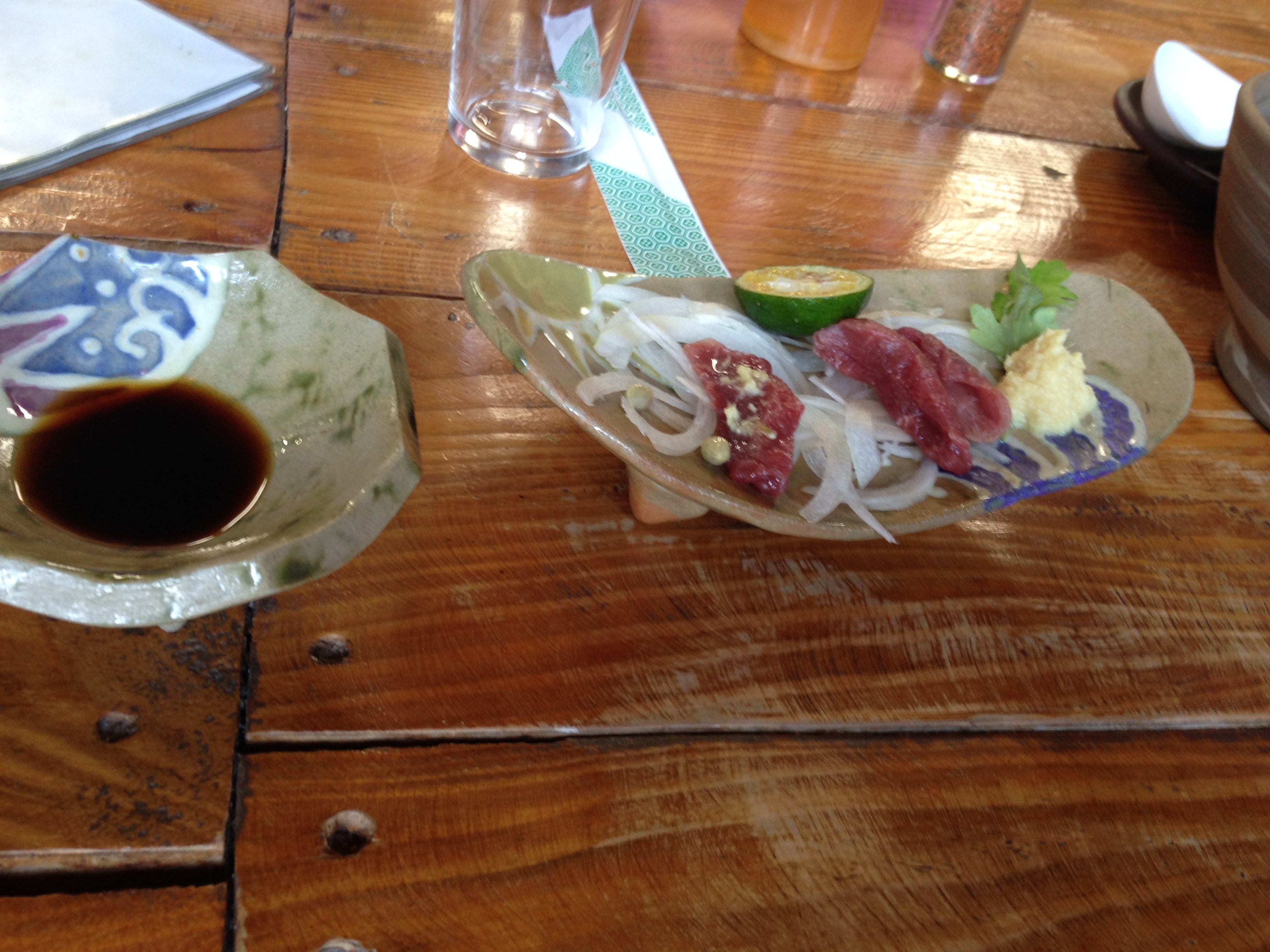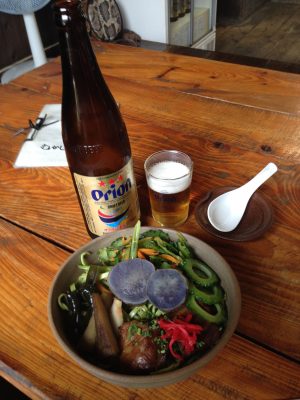 They sell all kinds of handmade pottery items. Shisa dogs, plates, cups, knick knacks. After asking the woman who seems to own the restaurant, she informed us that her father is the one who makes all the pottery. They don't offer much besides the Okinawa soba. They make the noodles fresh. We've had different noodles offered, buckwheat and goya were 2 that we got to try. They are located on a large piece of land and everything they offer is grown in their own garden. You can view it while you're eating.
The restaurant has many windows to look out and see the goats, horses and the huge garden where they grow all the vegetables. They do serve goat sashimi along-side the soba. My husband tried it, I did not. I am not that adventurous. He said it was good and not chewy at all as it says on the menu. The first time we went we had different vegetables than the second time. You are served what is in season.
When you order your soba you are offered a choice of dessert: hot coffee, fruit plate or a coaster that her father makes. We always choose the fruit plate because it is always the fruit that is in season and perfectly ripe and delicious. We've had things such as kiwi and dragon fruit or sugared Okinawan sweet potato. Both were absolutely delicious. I hope you get a chance to try this one of a kind place.
Hours: 11:00 a.m.-4:00 p.m.
Phone: 098-054-4605
Address: 694-1 Nakayama, Nago, Okinawa Prefecture
Directions: From Camp Foster Commissary Gate:
Turn right out of the gate and head north on the 58. Follow the 58 into Nago. Follow the signs for the pineapple park. Pass the Pineapple Park and Okinawa Fruitsland on your right. Follow this road up a long and winding hill. You will pass a glass art studio and an old fighter jet of some sort on your left. Shortly thereafter, you will see the small restaurant on your right hand side.
Coordinates: 26.6256266, 127.9662353