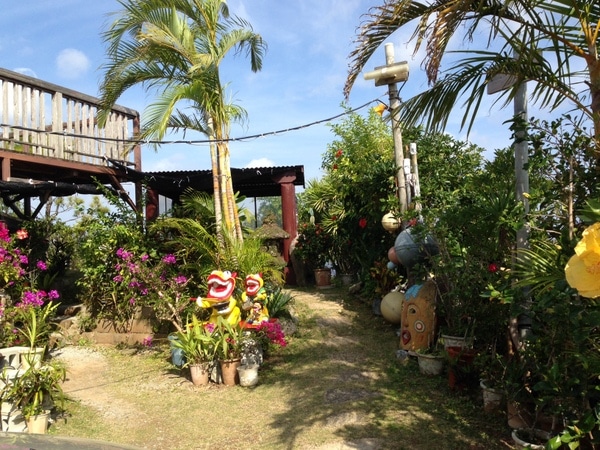 CONTRIBUTED BY LACEY SOILEAU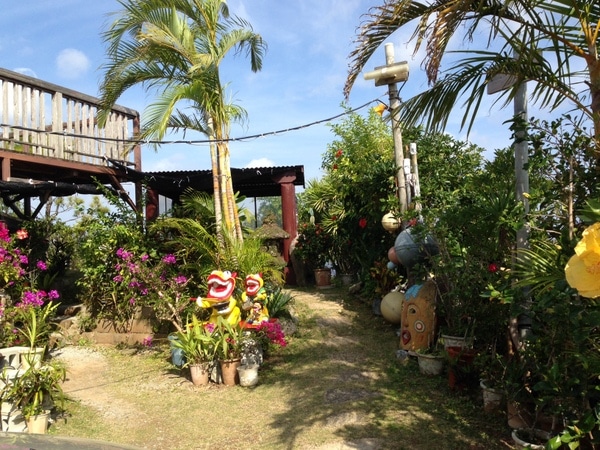 After a weekend at Okuma, my little family and I decided to venture across the island and take a scenic tour up north.
Our little drive found us near Camp Gonsalves (Jungle Warfare Training Center). We were looking for lunch, but wanting to try something new, and to our luck, we found just that.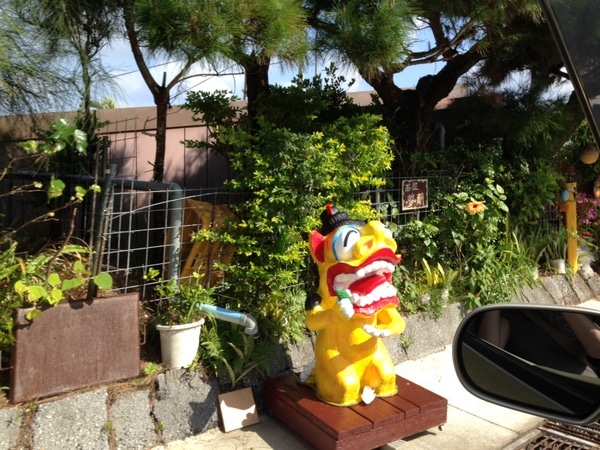 Just before Camp Gonsalves and just after Hiro Coffee Farm, we spotted these bright yellow Shisa Dogs on the right side of the road. There was a sign (which we couldn't read) but it looked interesting, bright, and colorful. Food or not, our curiosity got the best of us so we pulled into the short little drive where we were greeted by the sweetest couple, and much to our luck, it was food!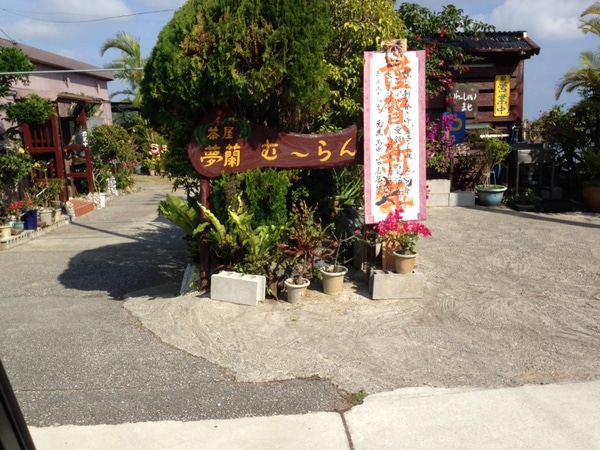 The property is surrounded by blooming flowers and lush green vegetation and has indoor and outdoor seating. We kicked our shoes off and sat inside which was decorated with pictures and antiques. It was hard to just sit and wait, so I got up and looked around.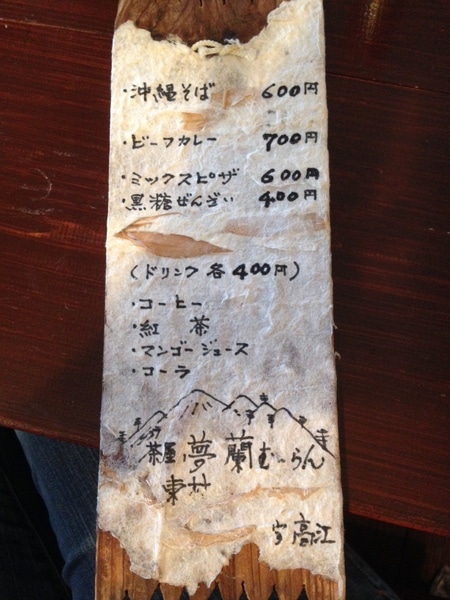 The menu was simple. It's not in English, but the sweet lady that runs the place spoke enough English to walk us through it. They have Pizza, Curry, Soba, and dessert (sweet red beans). To drink they had tea and juice.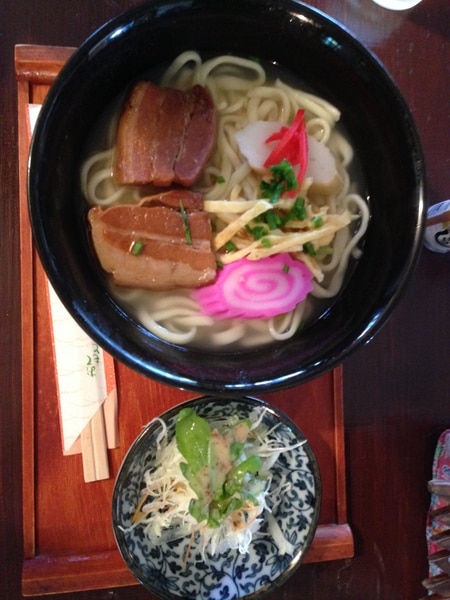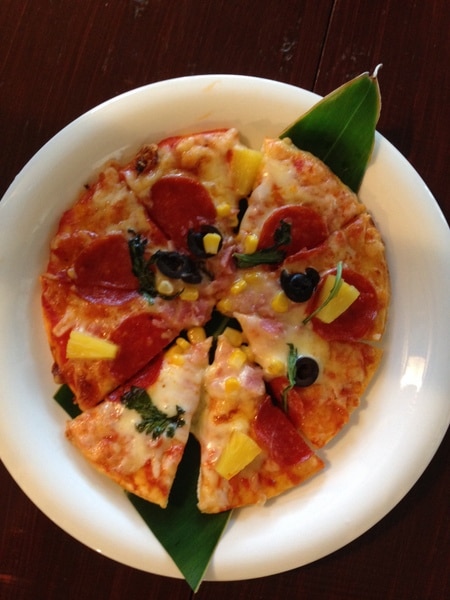 My husband and I each ordered the Soba and we ordered a pizza for our kids to split. The kids each had a mango juice which was huge.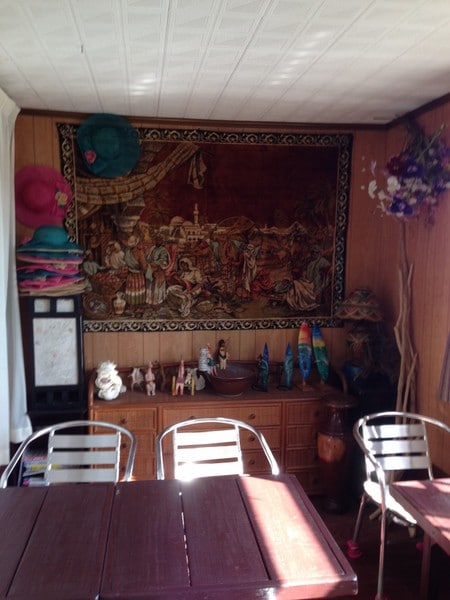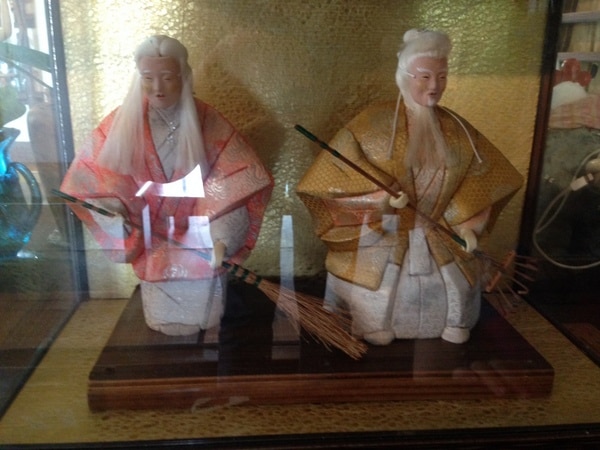 When we left, the nice couple gave our kids candy and asked if they could take pictures with them, which we, of course, said yes.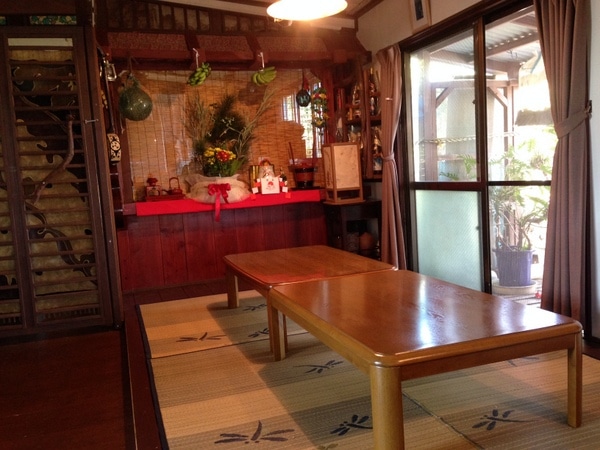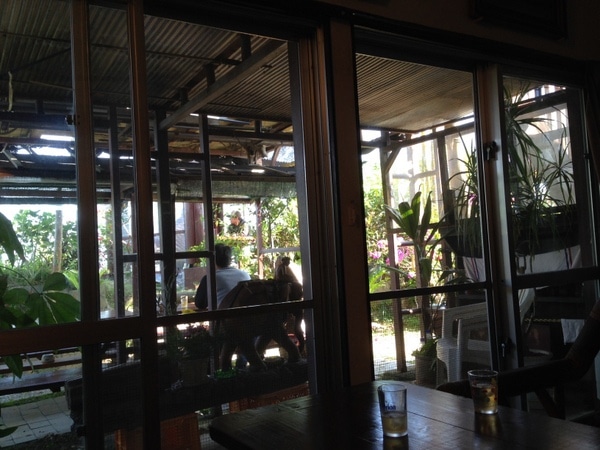 If you find yourself WAYYYY up North or you are taking a road trip that way; put this place a little stopping point for some delicious Soba, Pizza or Curry.
---
Muran Cafe
Phone: 098-043-2388
Payment: Yen Only
GPS Coordinates: 26.663708, 128245888
Address: 〒905-1201 沖縄県国頭郡, 東村高江85-10
Directions:
Traveling North on the 331, in Higashi Village where the 331 and 70 split, follow the 70. You will pass rest stop type building with a coffee sign, then you will pass Hiro Coffee Farm (both on your right). Continue to drive until you see 2 bright ShiShi dogs on the side of the road. This is it. There is a small driveway and they will usher you in.
If you get to a sign for the Arakawa Dam or to Camp Gonsalves, you've gone too far.