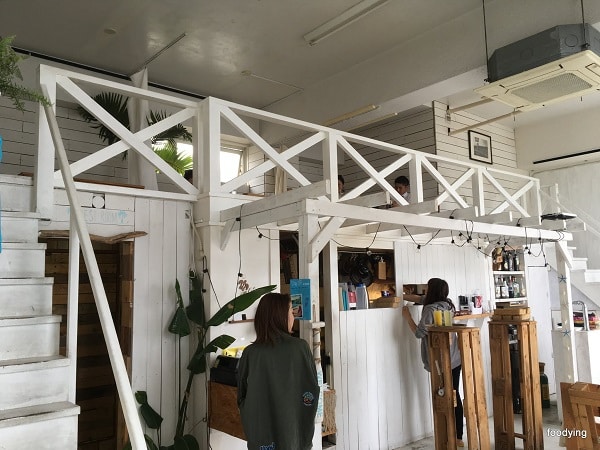 Myloplus Cafe Contributed by: foodYing
Okinawa is known to have many cafes located in random locations everywhere on the island. I highly recommend searching for them when you have a chance.
I happened to be in the Sunabe area this time, so had the opportunity to eat lunch with my friend at the Myloplus cafe.
The Myloplus cafe is located on the second floor of a 4 story building. You will climb up a small set of stairs first and then you will need to pass the apparel store and salon located on the first floor to get to another set of stairs, which will take you to the 2nd floor.
When you walk in, there are large windows with a great ocean view. To your left, the kitchen, some tables, and a 2nd story loft, where you can also sit. To the right (no pictures), a few more tables.
One cool thing about the cafés on Okinawa is that each of them has their own personalities, styles, and foods.
This particular cafe has a very simple menu and a few selection of dishes. They also provide kid's plate. We ordered the "Pasta Set" and "Palte Set" (they meant to write plate). 🙂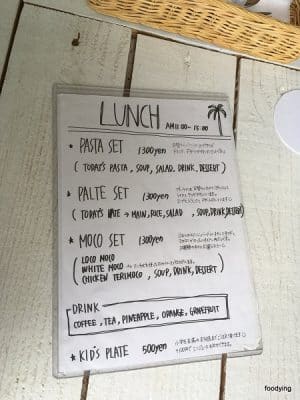 Pasta Set – Shrimp + Carrot, cream pasta (also came with a bowl of salad)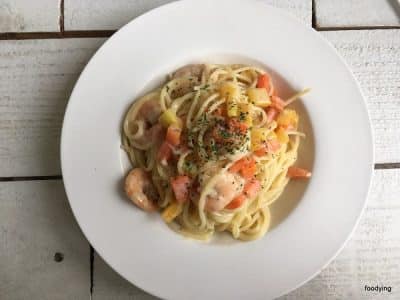 Plate Set – Chicken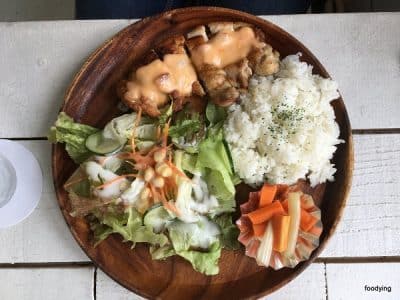 Dessert and Drink that comes with the Sets – Cheesecake + Grapefruit juice (have other selections available for drinks.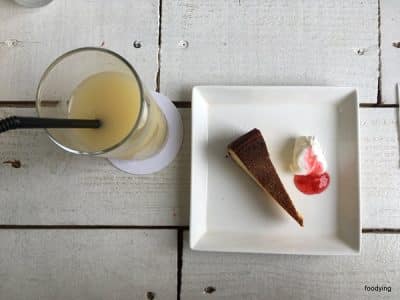 Portions were perfect for us, where we got to enjoy our meals without overstuffing ourselves. The atmosphere/ambiance is great and we go seated next to the window, which just made it even better. Because they are located on the 2nd floor, you are able to look over the seawall and see the ocean. The sunset view from there must be amazing. 🙂
Address: 〒904-0113 Okinawa-ken, Nakagami-gun, Chatan-chō, Miyagi, 1-64
Directions: Google Maps
From American Village, head north on highway 58. Turn left at the Sunagawa intersection, where there is a Family Mart and a restaurant called "American American" on your left. Go straight down, heading west, all the way until you get to the seawall. Stay along the seawall for about a 3-5 min drive or 10 min walk (750m) and the cafe building will be located on your right. Recommend parking if you see a space along the seawall.
Hours: 11:00AM – 24:00AM
Phone: 098-926-5225
Website URL: https://www.facebook.com/myloplus.cafe/
Payment types available: cash (yen only), credit card