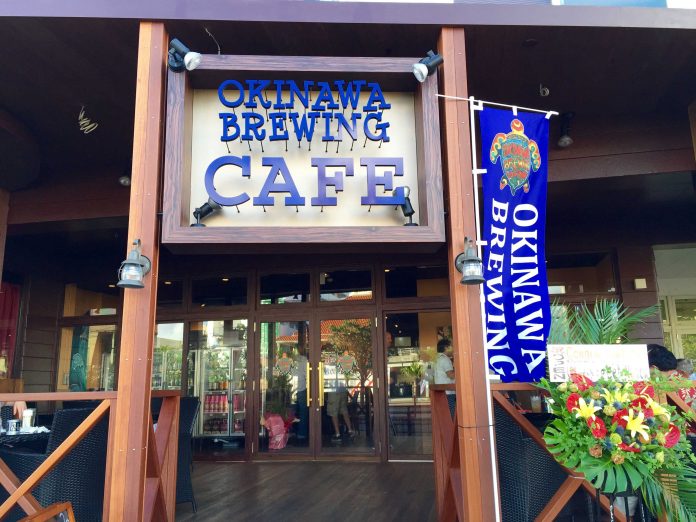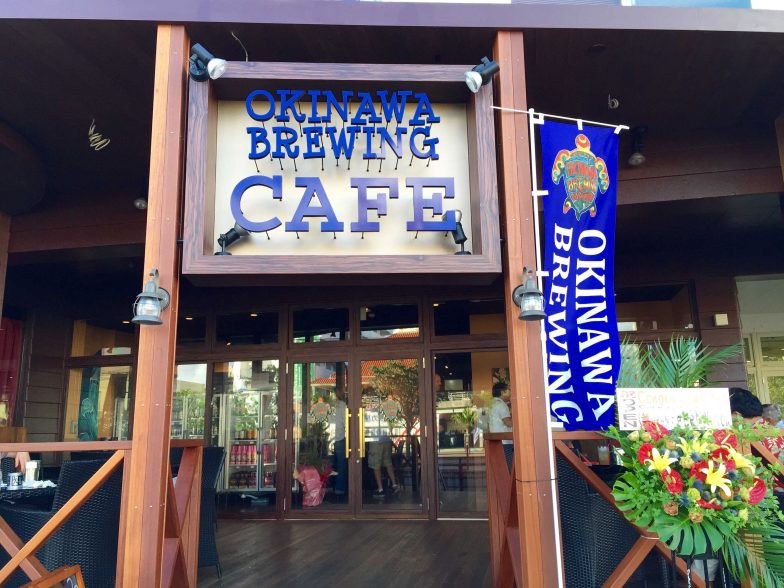 CONTRIBUTED BY: THE THIRSTY SHISA
On May 15th, I had the pleasure of attending the Okinawa Brewing Company's grand opening of their new Mihama Café located in American Village. This new space not only offers them more room, but also allows them to operate a full service kitchen with a great menu. There is also a nice shady patio so you can enjoy a beer or two outside.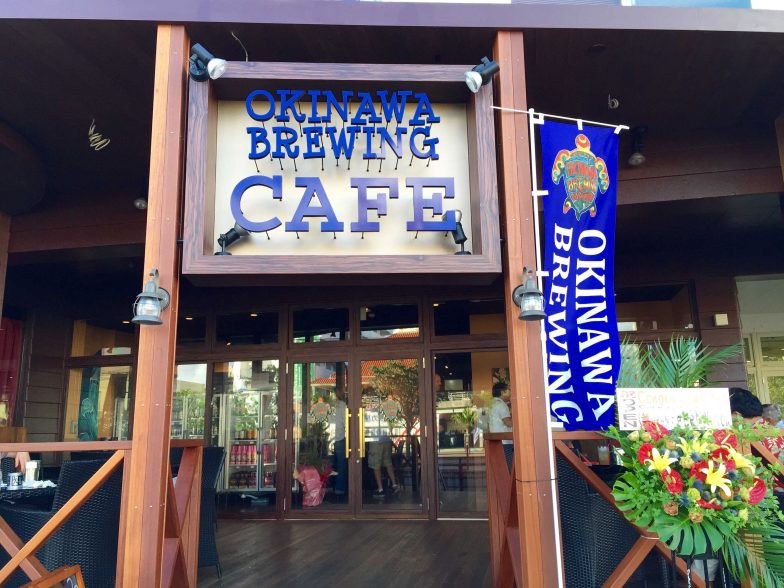 The first thing I did upon arriving was scope out the beer list. I was impressed to see 24 taps featuring both the beers of Okinawa Brewing Company, as well as other top-notch craft breweries such as Stone, Green Flash and Lagunitas. They also stock bottles from other acclaimed breweries like Prairie Artisan Ales and Rogue. It was a great surprise to see some familiar favorites from the United States.
One of the very friendly owners was there to greet customers, and he also described their Beni-Imo Extreme Ale to me. The Extreme Ale is a stronger version of their regular Beni-Imo Ale and  is made with twice the amount of the beni-imo purple sweet potatoes.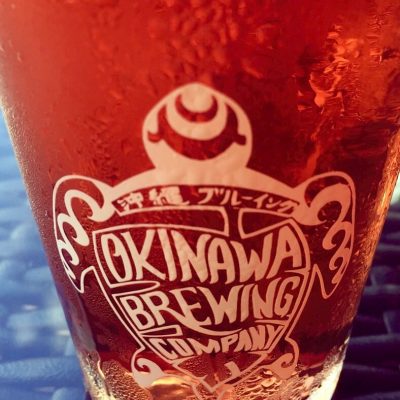 This beer was fantastic. It was bright, flavorful, and had a very unique color. The color was more that of a rosé wine than your traditional golden toned beer; however, it managed quite nicely to maintain the wonderful flavor that lets you know you are drinking a beer. Okinawa Brewing Company also makes a very fine India Pale Ale, which is not for the faint of heart at 75 IBUs or International Bittering Units. It is refreshing and full of hoppy citrus flavor.
As if the beer wasn't reason enough to keep me coming back, the food was also outstanding. The menu features classic pub fare such as chicken wings, fish and chips, and shepherd's pie. I tried ceviche fish tacos and a small plate of wings.  Both
were delicious.  The chicken wings can be ordered with various types of barbeque or hot sauces containing beer from Stone Brewing Company.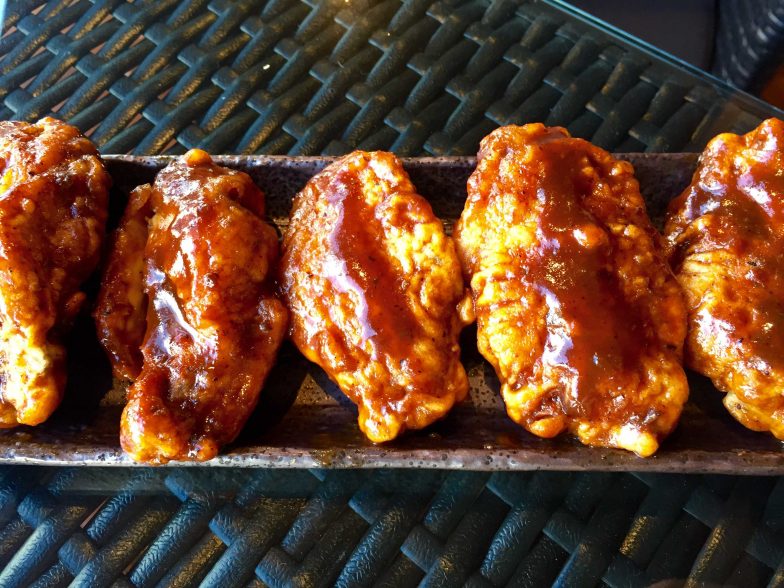 If you enjoy craft beer, Okinawa Brewing Company's new establishment should be at the top of your to-do list. They boast an exciting taplist with American brews and their own creations. Also, be sure to sample their house beers– you will definitely be impressed.
Hours: Monday, Wednesday, Thursday 4:00 p.m. to 11:00 p.m., Friday 4:00 p.m. – 12:00 a.m., Saturday & Sunday 11:30 a.m. to 12:00 a.m. Closed Tuesday.
Phone: (Brewery Office) 098-923-5850
Payment: Yen & Credit Cards
Address: 9−7 Mihama, Chatan-cho, Nakagami-gun, Okinawa-ken, 904-0115, Japan
Directions: Take a left out of the gate and head south on 58 for about 2km, turn right at into American Village at the Four Seasons restaurant and go through two sets of traffic lights. Restaurant is on the right next to the canal, across from Red Lobster
Coordinates: 26.3157861, 127.75582889999998
Website: http://okinawabrewing.com/
Facebook Page: https://www.facebook.com/pages/Okinawa-Brewing-Mihama-Cafe/659660320829385