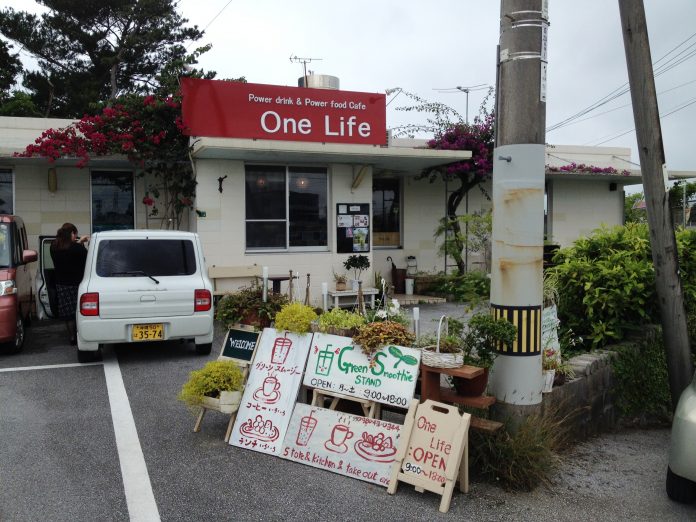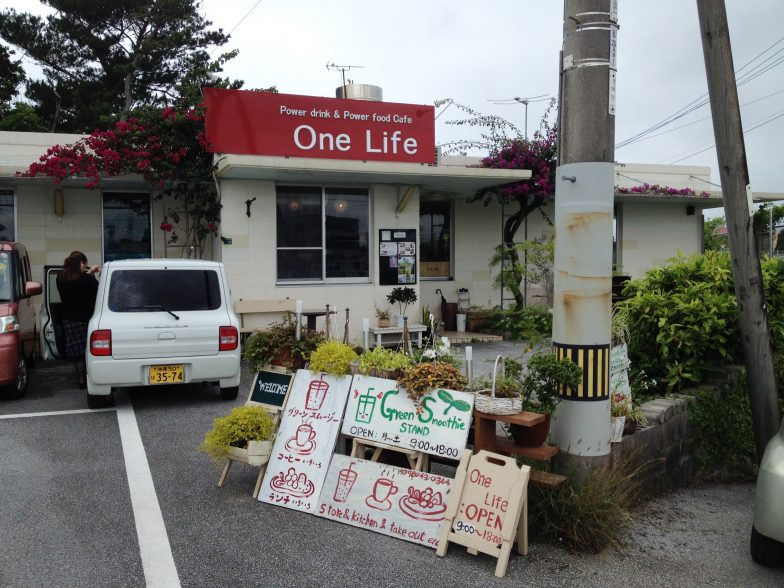 CONTRIBUTED BY KATHRYN STRONG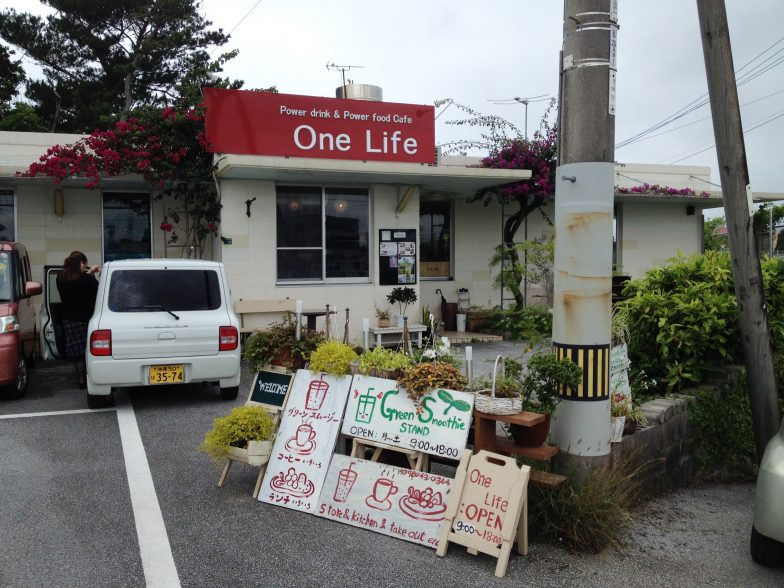 It started during the winter when a green smoothie stand suddenly appeared on the roadside in central Nago. I tried one and was hooked. A few months later, the stall expanded into a cafe, One Life, and the north finally had a definitive location for vegetarian and health food.
From the outside, One Life doesn't look like much. It's a small building on the side of the road across from a gas station and next to a construction company. The building is painted white with a simple sign above it. Go inside however, and the atmosphere changes completely. Glass cases filled with fresh local produce, a small grocery for imported health foods, and a handwritten menu of the day's specials greet you.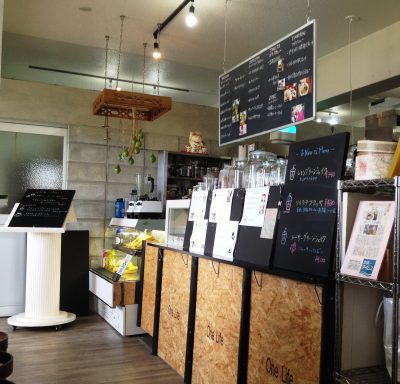 If you've just come for a smoothie, you can order it right there at the counter, or if you're there for lunch, you'll continue to the dining area, a charming room scattered with couches and plush dining chairs. You can sit wherever you like.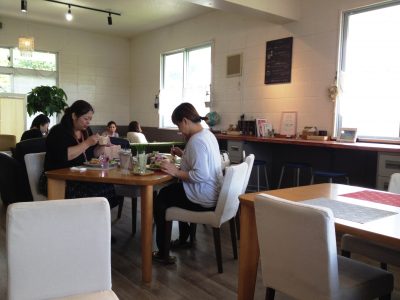 The menu is completely vegetarian and completely delicious. It's written mainly in Japanese, but there is some English and several pictures scattered in to help you out. The first few pages are an expansive list of smoothies, all made from locally-sourced fruits and vegetables. There are green smoothies for people who like their veggies blended, pink smoothies for those who like their juice sweet, and an entire page of super-food smoothies, carefully selected to provide your body with hard-to-get nutrients. If you're craving caffeine instead of a juice, the café also serves organic coffee and soy lattes. All drinks are available in four different sizes, and start at about 400 yen.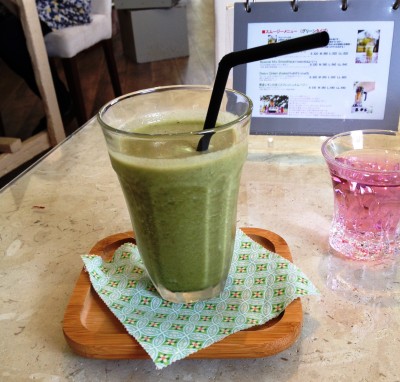 The food selection is less extensive, but never disappoints. On the daily menu there are three plate meals: soy fried chicken, soy meat taco rice, and yanbaru spice vegetable curry. Each costs 1000 yen and is served on a heaping plate with brown rice, vegetarian miso soup, a small plate of four different appetizers, and occasionally other side dishes. Come with an appetite, because you will leave full. There is also a daily lunch that is 750 yen. Last time I went, it was vegetarian gyoza, also served with the appetizer plate, soup, and rice. For 500 yen there are vegetable crepes, which are a perfect compliment to a smoothie and round out a light lunch.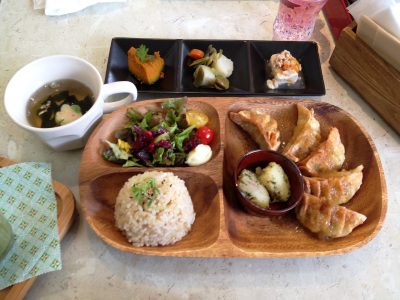 All the food is amazing. While many people may think of vegetarian food as bland, these are all seasoned to perfection. The gyoza is spicy and crisply fried like it should be; the fried chicken (soy substitute – not real chicken) is served with homestyle cole slaw and mashed potatoes. I have never left the restaurant anything less than completely satisfied.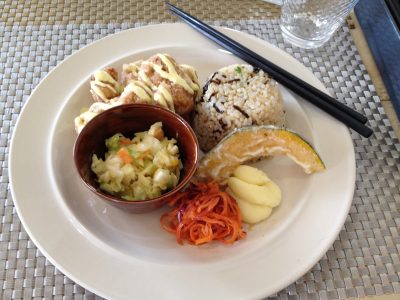 The atmosphere is also incredibly relaxing. Light classical music plays, and food is served as a leisurely pace. The comfortable seats encourage lounging, and magazines are available if you didn't bring anything to read. This has rapidly become my favorite place to spend a few hours studying or chatting with friends.
The café is also involved in community outreach and health awareness. Several Mondays a month they sponsor morning yoga classes where, for a small fee, you can meet like-minded locals, stretch, and enjoy breakfast smoothies in your post-exercise glow. They also encourage people to consider smoothies as an on-the-go breakfast alternative, and are happy to sell large batches of smoothies to fill up a container you have at home so that you can have pre-made breakfasts for the week.
As a long time vegetarian living in Nago, One Life has been the answer to my prayers. My only wish is that they were open for dinner!
Directions: Take the 58 north from the expressway towards Kunigami and Ogimi. Before you get to the Aeon shopping center, and immediately after you pass the Aoyama food shop, turn right at the light. One Life is located about 300 meters down the road on your right.
Address: 名護市宮里7ー3-14
Hours: 8:00 a.m. to 6:00 p.m. for smoothies. Lunch from 11:30 a.m. – 1:00 p.m. Open Monday through Saturday, with lunch service Tuesday through Saturday. Monday is smoothie day!
Phone: 098-043-0344
Website: One Life Cafe or Facebook at Power Drink and Power Food Café One-Life
Payment: Yen please!