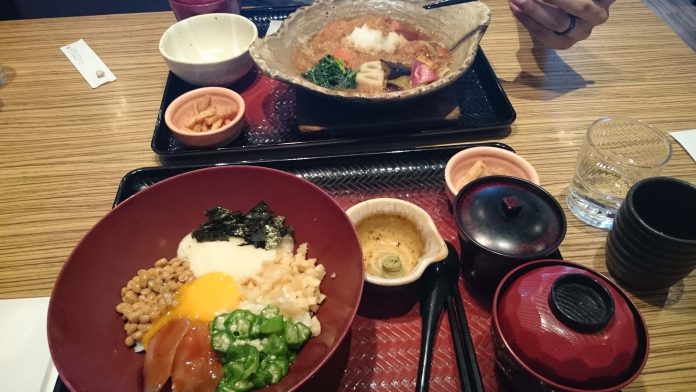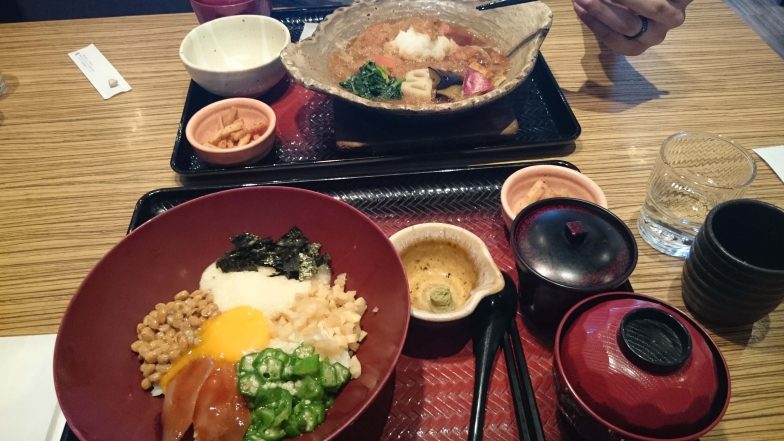 CONTRIBUTED BY AN NA D.

(In Aeon Yomitan Shopping Center)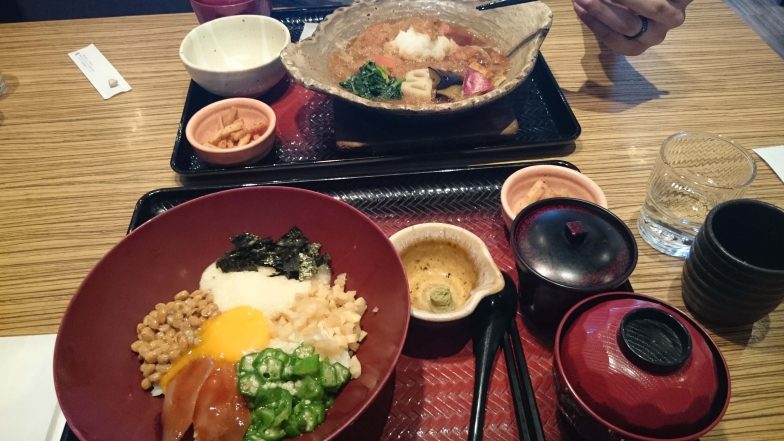 When my husband and I first got to the island, we spent almost everyday eating at different types of restaurants. I guess, not having a house or utensils to cook with seemed like a pretty legit reason to spend all of our money on food. However, what I've come to realize is that the food here usually don't cost a lot and it certainly fills you up.
This restaurant certainly fulfills the purpose of feeding my always-very-hungry husband, and satisfying me, the please-let's-save-some-money wife. With that said, both of our meals came out to less than 1600 yen.
Their meal sets are called teishoku, which in Japanese usually means they include the main dish, rice, miso soup and some kind of pickled veggie (mine came with daikon). The food was great, but that might also be because we were really hungry. My only recommendation is that if you're not used to natto (fermented beans), then please don't order them. It's an acquired taste and I made the mistake of not noticing them when I was ordering. All I can say is that I wasn't ready, and I had to pick every single bean out of my bowl.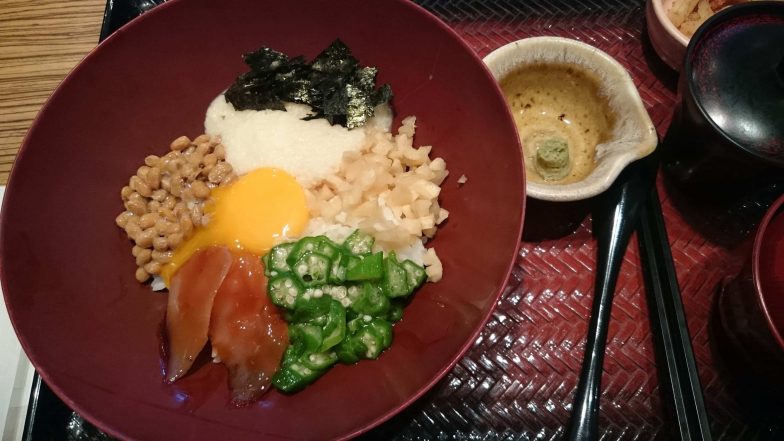 The desserts looked awesome and I wanted to try one, but I was way too full to fit anything else in my stomach.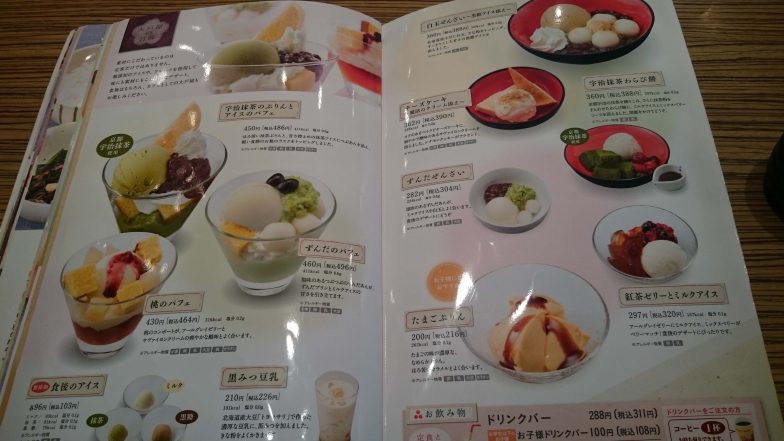 Overall, this place was very good, clean, healthy, and even though they were short staffed, they were very polite.
From what I understand, there are chains of this restaurant everywhere in Okinawa and also in mainland Japan. The one that we went to is closest to Kadena. If you're looking for other locations, please Google "Ootoya Gohandokoro Okinawa".
Hours: 10:00-23:00
Phone: +81 98-956-7500
Payment: Yen (not sure about dollars, but they don't take credit cards)
Address: 740 Furugen, Yomitan-son, Nakagami-gun, Okinawa-ken 904-0314, Japan
Coordinates: 26.368761, 127.7459001
Website: http://www.ootoya.com/index.html