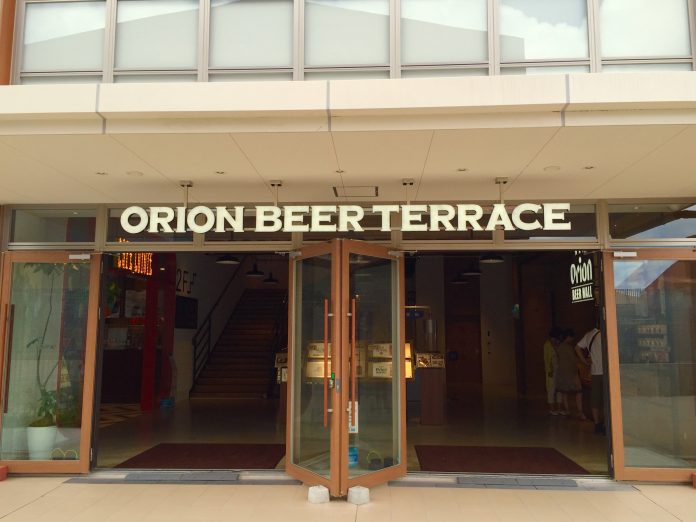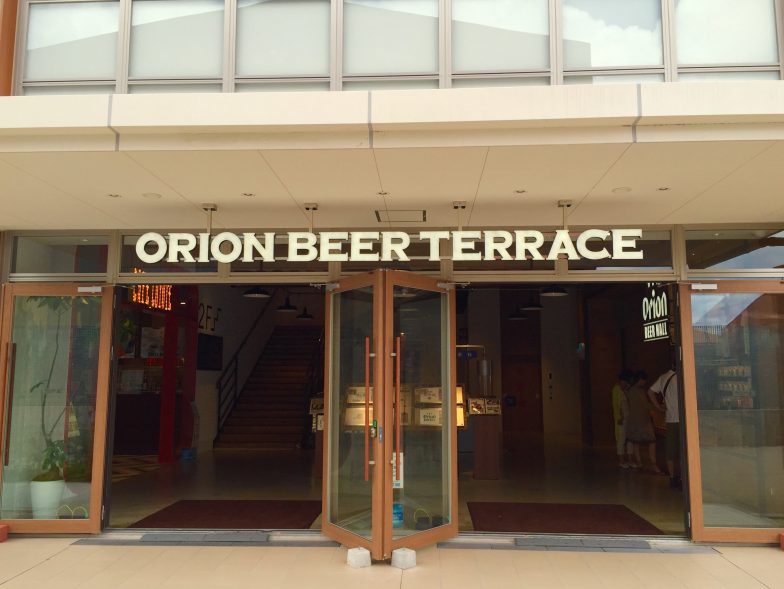 CONTRIBUTED BY: THE THIRSTY SHISA
I finally made it over to the new Aeon Rycom Mall and quickly made a beeline for the Orion Beer Hall. This wasn't necessarily easy to do though as the Beer Hall is located outside of the mall in a separate "village" area so navigating my way over there was a little tricky. After about three laps on the second floor and two informational pamphlets, I managed to track this place down.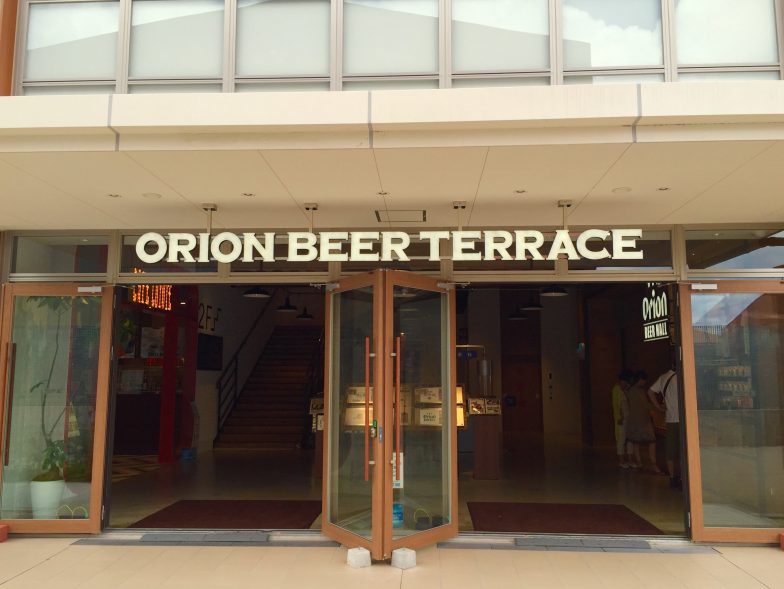 The Orion Beer Hall is located inside of the Orion Beer Terrace in Village B of the mall. There are 3 other restaurants inside of the complex. The interior of the restaurant is quite nice and bright. It features a lot of beer memorabilia and plenty of seating. The bar was very attractive with the wooden Orion barrel décor and they have six of their own beers on tap.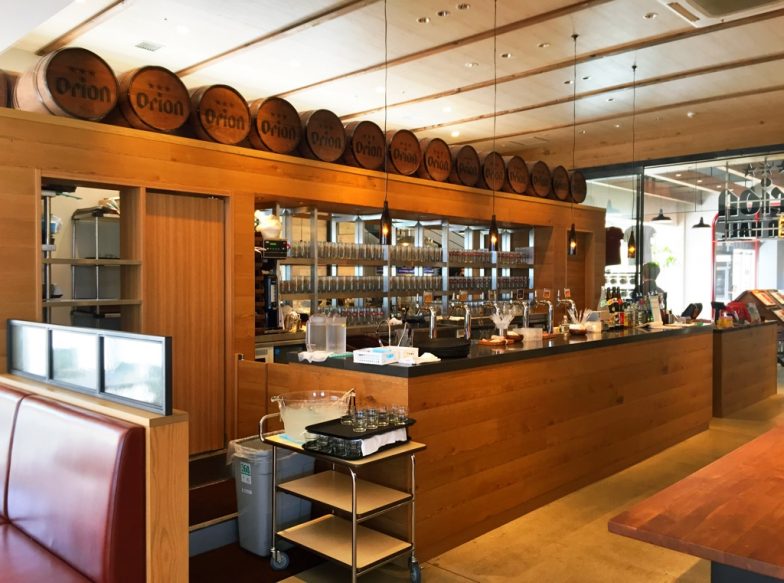 Since I had worked up quite a thirst by this point, I ordered up an Orion Natsu Ichiban. It was your typical American style lager with crisp golden hue, slightly darker than that of regular Orion. The flavor was very malty and it satisfied my thirst.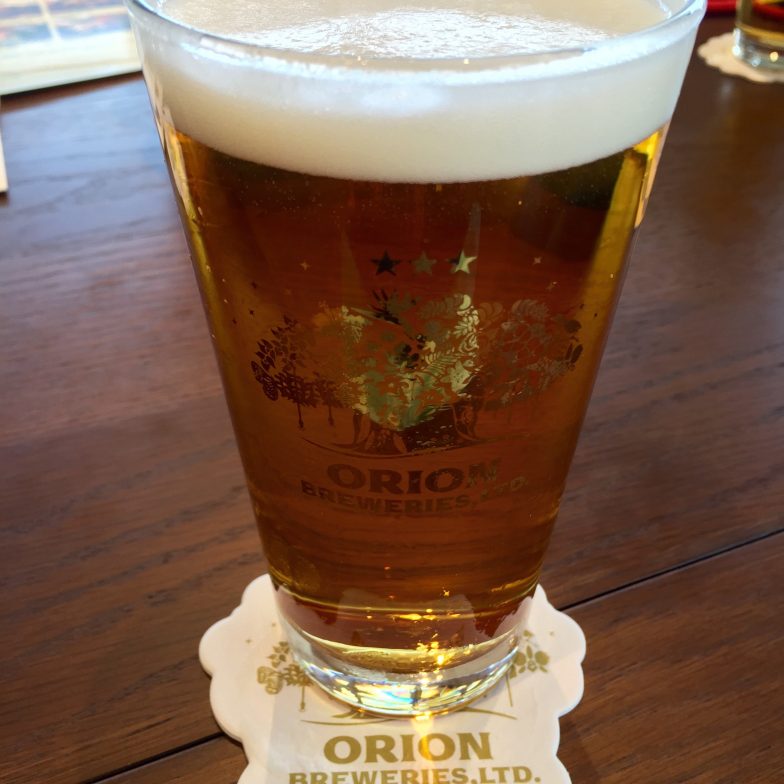 The food selection was very impressive! I wasn't sure what types of food I was going to encounter here but there was a wide range of both American and Okinawan favorites. I ordered the spicy Chicago-style pizza since the picture in the menu looked amazing.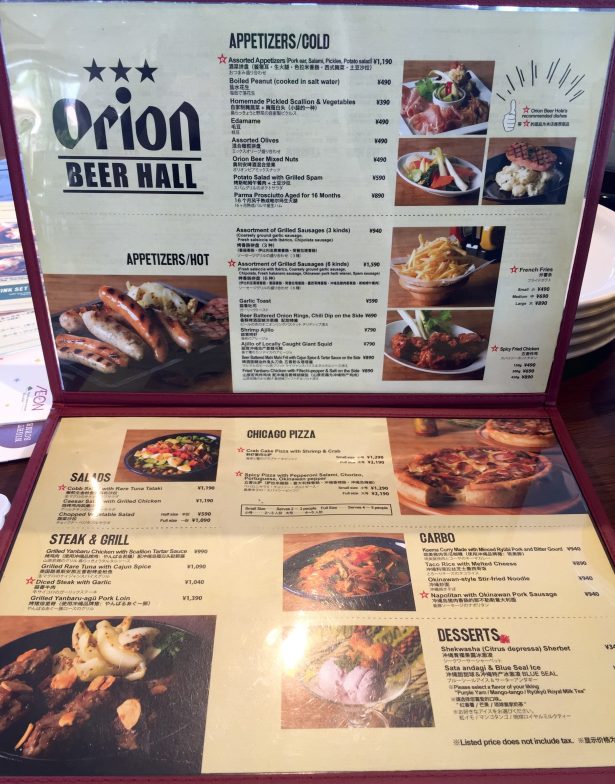 The pizza was pretty good, but I have had better pizza on the island at some of the local cafes. The chorizo tasted more like a sloppy joe and the presence of potatoes in the pizza caught me off guard. It was still tasty but next time, I will order differently. The appetizers selection looks very good and I am looking forward to trying their sausage sampler on my next visit.
Overall, the Orion Beer Hall is a nice place to relax with a beer when you need to escape the craziness of the crowded mall. The staff is very friendly and atmosphere is casual and fun. Their menu features a wide range of food and the bar has several choices of their own Orion beers on tap.
HOURS: Open daily– 10:00 a.m. to 11:00 p.m. Last Order: 10:30 p.m.
PHONE: 
098-982-2067
PAYMENT: Yen, Credit Cards
ADDRESS: 418 Kishaba, Kitanakagusuku-son, Nakagami-gun, Okinawa-ken 901-2311, Japan
DIRECTIONS: 1st floor of Village B of the Aeon Rycom Mall.
WEBSITE: https://www.create-restaurants.co.jp/shop/index.php
FOR MORE DETAILED DIRECTIONS ON HOW TO GET TO THE AEON RYCOM MALL PLEASE VISIT THIS PAGE.