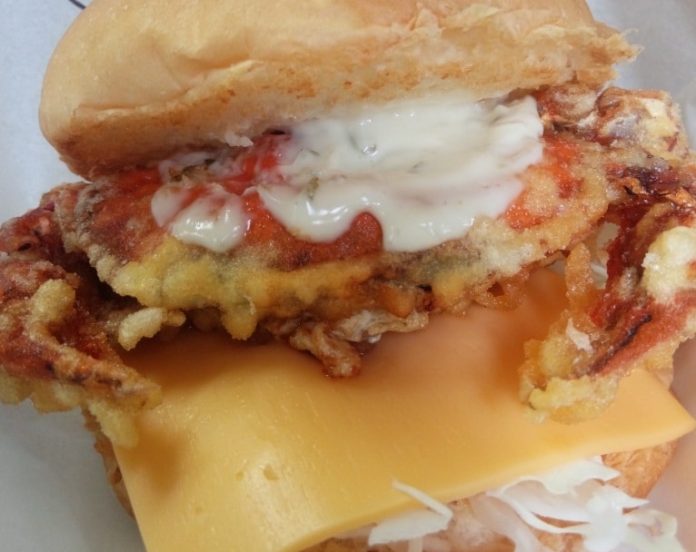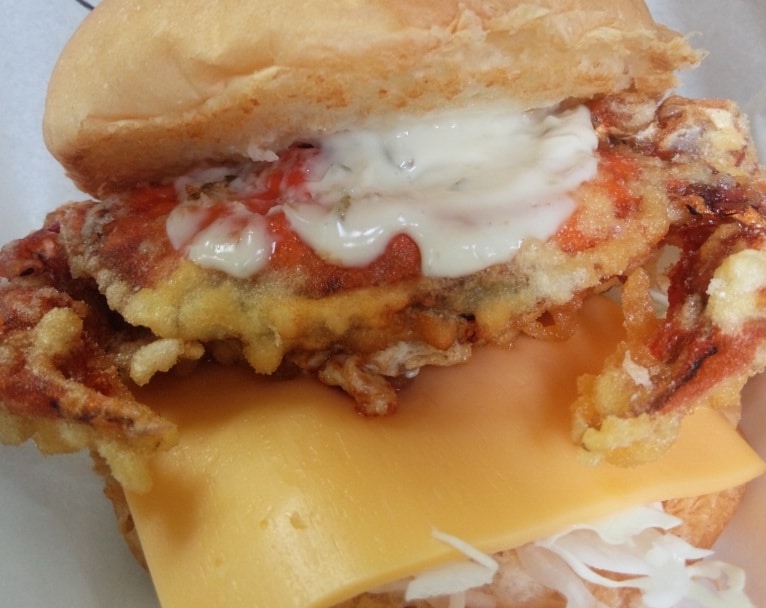 CONTRIBUTED BY THE WANDERING WAFFLE HEADS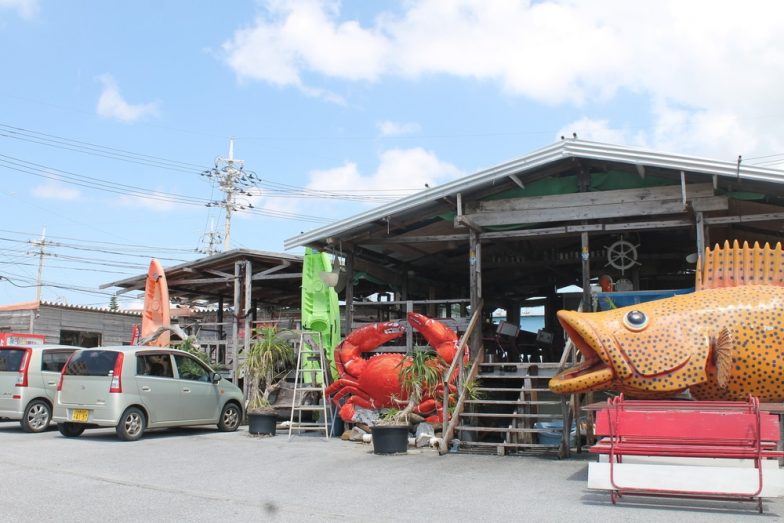 Ever wondered what a real crabby patty would be like? No, we're not talking about those burgers made of who knows what in the Spongebob cartoons, we're talking about a whole crab between two burger buns waiting to be devoured. No? Yeah, we never really thought of it either– until we came across one!
We love finding new places to eat, especially the kind you find off the beaten path. There's a little shack on the corner of an intersection we pass frequently. It's piqued our interest a few times, but we never took the time to stop until one day our curiosity got the better of us and we're glad it did.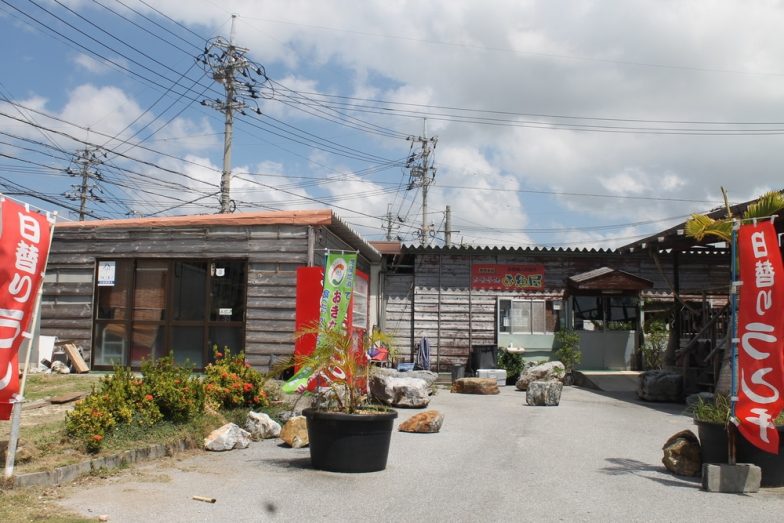 The menu consists of a lot of seafood dishes as well as some Okinawan favorites like soba, but what we got excited about was the Crab Burger! According to the menu it is a soft shell crab which we guess explains why you can eat the shell and all. It appears to be deep fried then fixed up like a traditional American burger complete with the works: cheese, tartar sauce, crunchy Asian lettuce and fries, and goes for about ¥1000.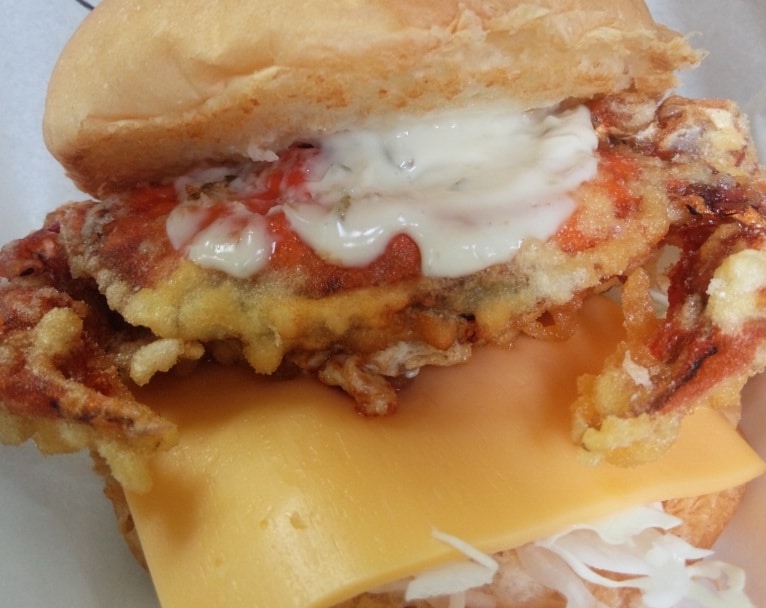 It's surprisingly very soft and biting into it was as easy as biting into any other burger. It has a fresh crab flavor to it and really no crunchy shell while you eat it. This may not be for everybody, but we would recommend it to any daring foodie or die-hard seafood fan.
The place is a quaint little beach-looking shack where you order from a ticket machine, so all you need to do is find the picture of the crab burger and press the button to purchase. They only serve lunch from 11:00 to 3:00 and when they aren't serving cooked meals they also function as a fish market. If you are in the mood for something a little different and are adventurous enough or just seafood in general I highly recommend checking out this particular crab burger.
---
Hours: 11:00 AM – 3:00PM
Phone: 098-926-2466
Payment: Yen only
Address: 〒904-0114 Mihama, Chatan, Nakagami District, Okinawa
Directions:
Coming from Kadena Gate 1
Turn left, heading south.
Take a right at the 3rd traffic light (at the corner of Pizza House Jr.)
Go through the 1st traffic light and make a left through the gate of the fenced in port.
You will see Osakanaya on the left
Coordinates: 26.324418, 127.753698