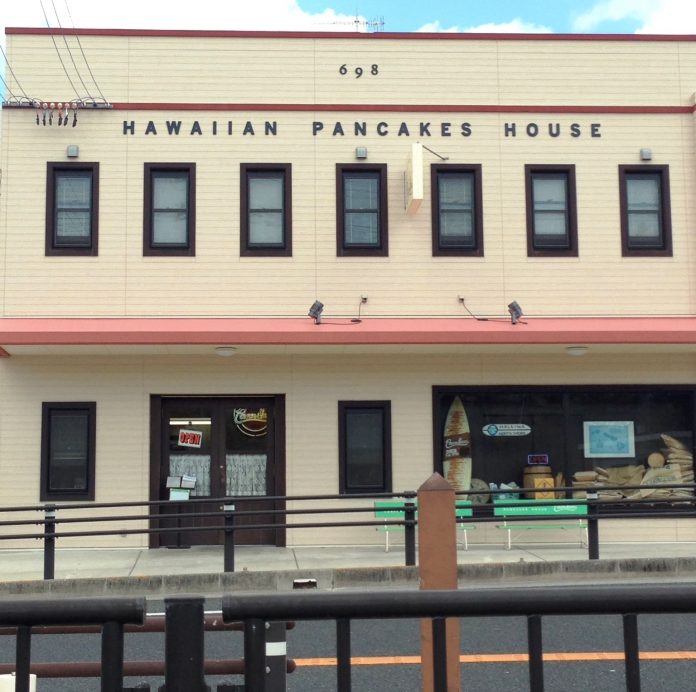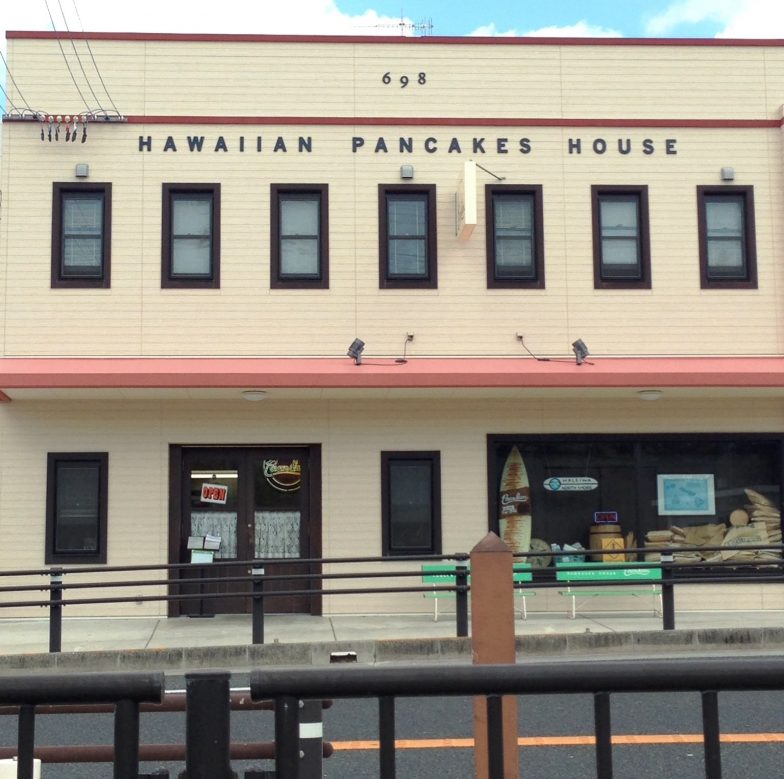 CONTRIBUTED BY LAURA SNELL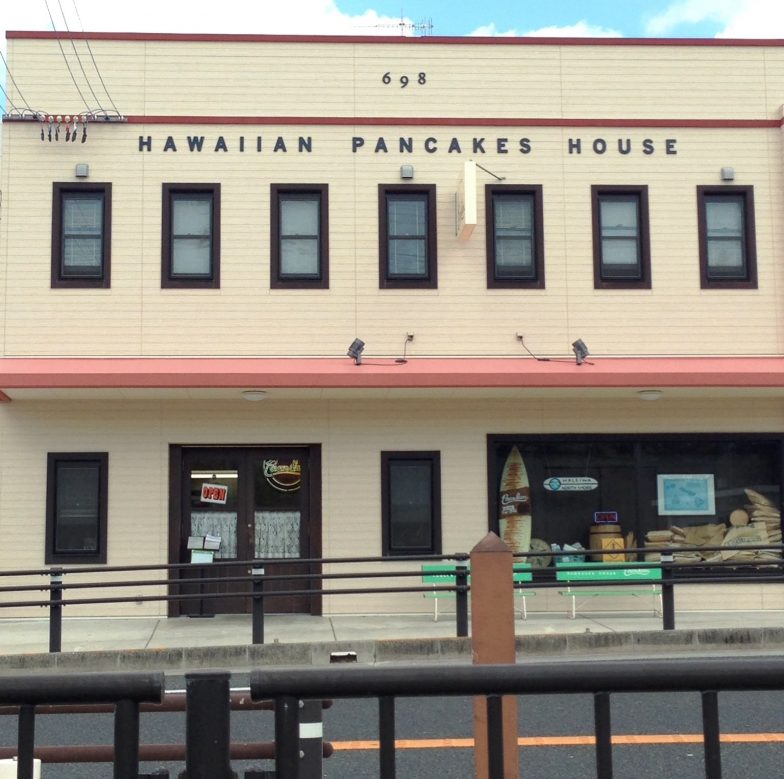 I've never had so many pancakes as I have here in Okinawa. I'm used to the ones at Coffee Casa, small perfect sized pancakes that don't leave you super full. The experience at the Hawaiian pancake house was much different.
First, I recommend going early. The first time I went and tried to order the most popular dish (the Macadamia Nut Cream Pancakes) they had already sold out of them for the day! I settled for some chocolate chip pancakes that were pretty amazing! When I finally went back I was able to get the Macadamia nut ones. They didn't disappoint (even for a non-pancake lover like myself)!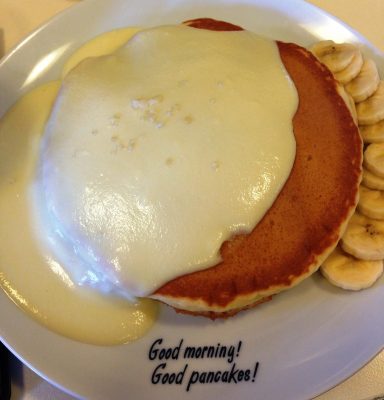 The portions are good, you can also get things added on such as Spam, bacon, an egg, and typical breakfast items. This is a great stop on your way to Nago for the day, or just as a special occasion to get in the car and drive for some pancakes!
If you go during "peak" hours there will likely be a wait, so you sign your name in the book and wait on the benches that they have outside.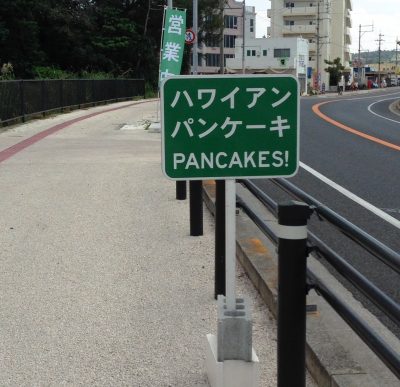 As is with most things here in Japan, presentation is key. They leave no detail overlooked. The plating is beautiful but not complex. The Macadamia Nut Cream Pancakes are plated with sliced banana, just the right amount!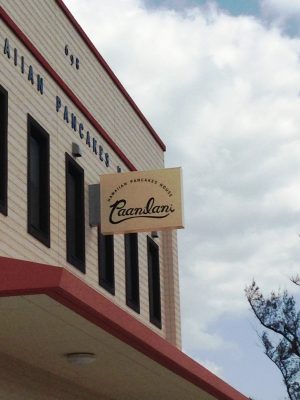 Hours: 7:00 a.m. – 5:00 p.m.
Phone: 098-966-1154
Payment: Yen
Address: 698 Serakaki, Onna-son, Kunigami-gun, Okinawa Prefecture 904-0404, Japan
Directions: From Kadena gate 1, turn right on 58 heading north along the coastline toward Nago. When you pass the ANA hotel it will be on your left hand side (parking is a lot on the left hand side of the street). Very easy to see and park.
Map Coordinates: 26.5089792, 127.87232470000004
Website: Paanilani: Hawaiian Pancake House