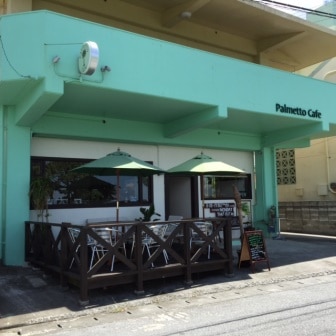 CONTRIBUTED BY C.S.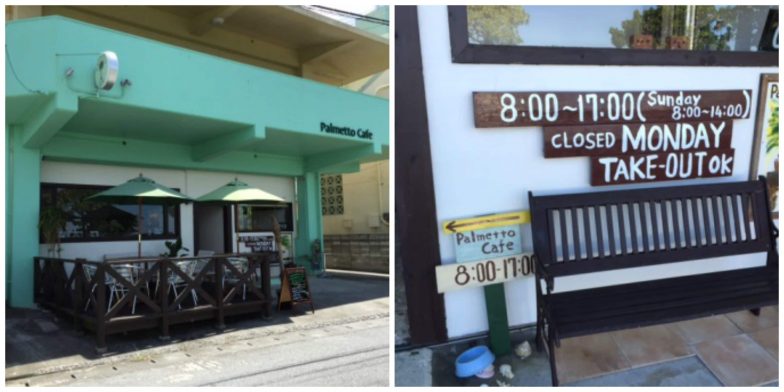 I think this is one of my favorite cafes on island. It's not too far from Araha beach, but it's just far enough to feel like you have gotten away from the crowd. Nestled between homes and apartments near the water treatment plant at the end of the seawall, Palmetto has a charming ocean view. I often come here to read, study or chat with friends. The atmosphere is warm and accommodating, and the staff is really friendly too!
The cafe is really big on sandwiches. They offer a selection of paninis, grilled cheese and a wide variety of other sandwiches. Most sandwiches come with soup and salad and you get to pick your own bread (brown sugar bread, bagel or ciabatta bread, then the fulling options. Where else on island can you find a full selection of grilled cheese sandwiches? The restaurant is quite kid friendly, offering a kids menu, booster chairs, a changing station and wipes for baby.
My favorite sandwich is the Palmetto burger; it's perfectly thick and juicy. I also love their breakfast menu… plus the ketchup smile makes always makes me smile.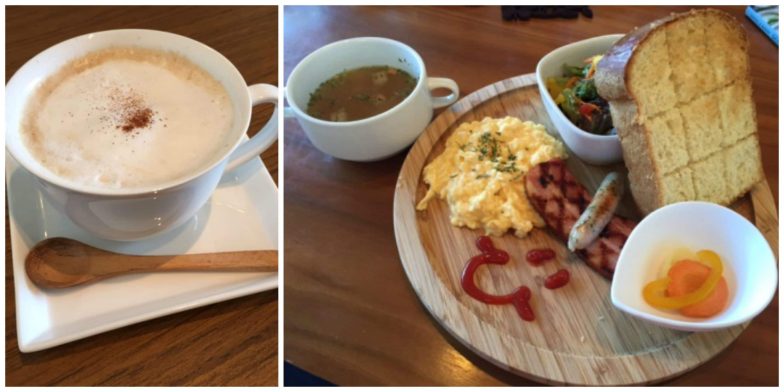 I have tried the vanilla milk shake and must say it was one of the best I have ever had…EVER! The cappuccino, teas and lattes are also very good. They also sell baked goods, including granola and cutely decorated cookies (I love the Christmas ones).
Outside seating is available and is dog friendly. One of the selling points for me is the free Wi-Fi. I had yet to find a cafe with everything I love, until I discovered this one!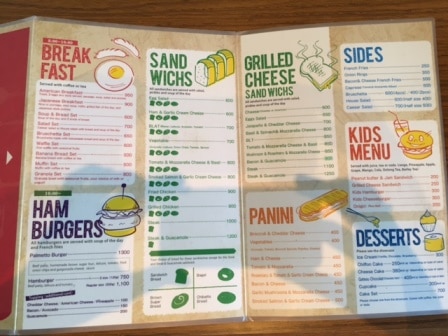 Hours: 8:00 a.m. – 5:00 p.m. Sundays 8:00 a.m. – 2:00 p.m.
Phone:  098-989-5751
Payment: Yen only. Soon to sell gift cards!
Address: 1 Chome-16-9 Kitamae Chatan, Nakagami District, Okinawa Prefecture
Directions: From Gate 1 Kadena, go south towards naha on 58. Take a right at Hamby town San-A shopping mall, and then take your first left at the fork in the rd. Continue down the road (same rd. that Araha Beach is on), then take a right when you see Alaha Dental Clinic, and tan apartment complex. Go down and then take a left, and Palmetto is to the left.
Coordinates: 26.2984709, 127.75842110000008
Facebook: https://www.facebook.com/pages/Palmetto-Cafe/776564119030634