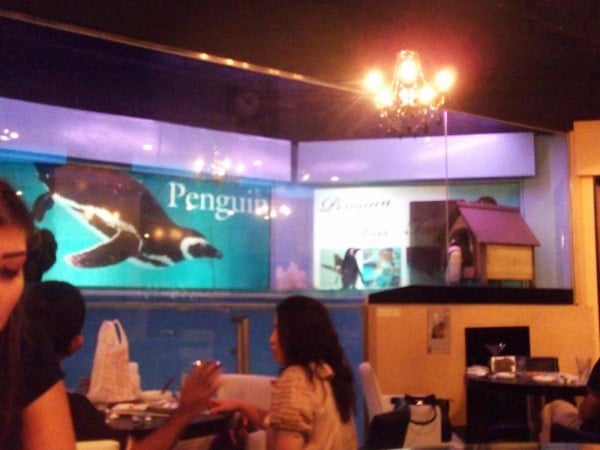 CONTRIBUTED BY KELSEY FEENEY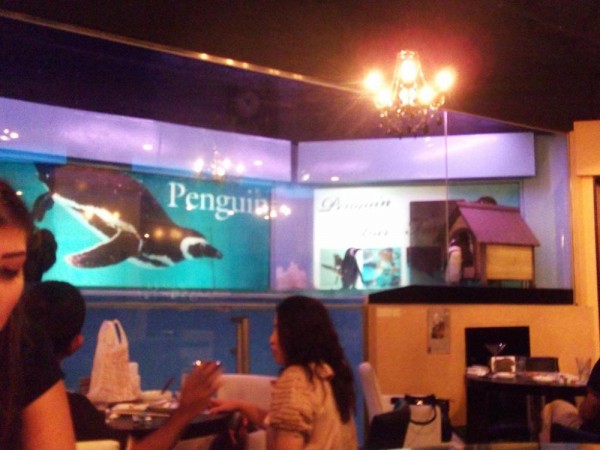 When one of my girlfriends and I stumbled upon the Penguin Bar Fairy while exploring some back alleys of Naha, we were pleasantly surprised. Who would have thought that this humid, tropical island actually had penguins? The thought was quite amusing, so we decided to check the place out the following weekend.
The Penguin Bar Fairy is a small bar located in Naha that is home to three penguins and a large stuffed polar bear. When my girlfriends and I arrived we were greeted by a very polite young lady who showed us to our table. A black napkin folded into the shape of a penguin marked each place setting.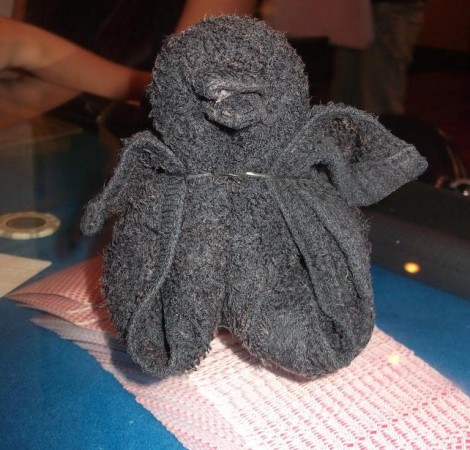 Since the Penguin Bar was our first stop of the night, we decided to order some light food to hold us over. To my surprise, the menu was quite large and offered a variety of foods from which to choose. There were snacks such as mixed nuts, beef jerky and French fries along with more filling dishes such as salads, pastas, and even pizza. There were many mixed drinks and beers on the drink menu as well.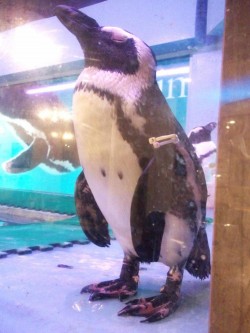 Along the back wall of the bar sits a small glass-enclosed pool and habitat that is home to three little penguins. The penguins were quite active while we were there, diving into the small pool and parading around the enclosure for all to see. It was definitely a wonderful experience seeing the penguins up close, and I would recommend that everyone take a visit here to see for them for yourself.
Hours: Weekdays 7:00 p.m. – 1:00 a.m., Weekends 7:00 p.m. – 5:00 a.m.
Payment: Yen and Credit cards
Phone: 098-863-9993
Address: 2-6-12 Matsuyama, Naha
Directions: Access is very easy as the Penguin Bar Fairy is located right off of 58. Going south on 58 towards Naha, you will come across a large bridal store on your right-hand side. Make a U-turn at the light directly after the bridal store. Once going north bound again, make a left at the bridal store and the Penguin Bar Fairy will be right in front of you. There are several spots of parking to the right of the bar.