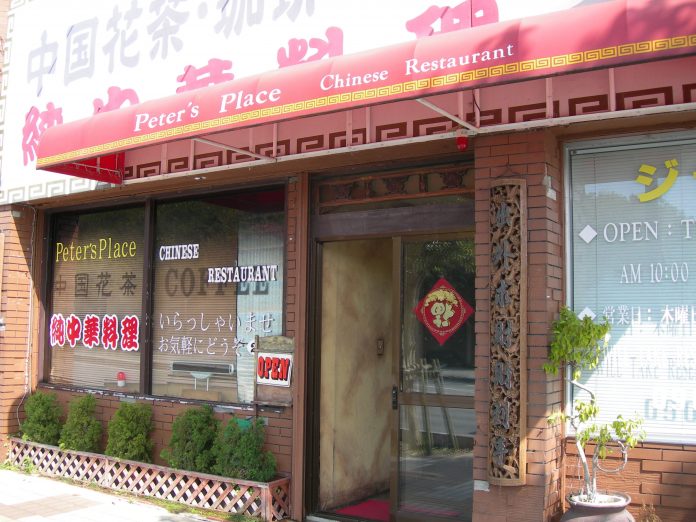 CONTRIBUTED BY AMANDA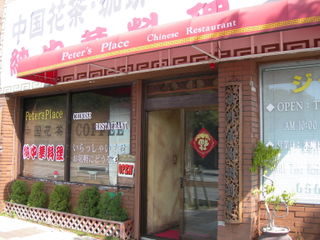 My husband, son and I love to go to Peter's Place. It's the best Chinese we've had on island! The bottom floor of the restaurant has beautiful furniture for sale, and the actual restaurant is on the second floor. The tables and furniture used are also examples of what you can find downstairs.
The environment is amazing, as are the owners. They are very personable and take a genuine interest in all of their customers. Peter is willing to special order any dish, and if you don't see what you want on the menu (which is extensive anyway) he will try and make whatever you want! One of my favorite dishes is the Kung Pao chicken. My husband likes the Beef and Broccoli and requests it spicy. We also love the fried rice and spring rolls. The other dish pictured is the Chicken Curry on rice that my 2 year old loves. They give you a pitcher of iced tea and a pitcher of water, which with the prices of some drinks off base, is worth it's weight in gold! The food is all very reasonably priced, with Regular size dishes, and Large. I have yet to see the size of a large dish as the regular is plenty!
---
Peter's Place
Hours: Monday-Sunday 11:00 a.m. – 2:30 p.m. (Lunch) and 5:00 p.m. – 10:00 p.m. (Dinner). Closed Tuesdays.
Phone: 090 8290 3887
Payment: Yen and US$ – no cards accepted
Address: 3 Chome-9-8 Kubota
GPS Coordinates: 26.3177778, 127.79382370000008
Directions: From Kadena Gate 2, take a right onto 330. Once you pass the Plaza House shopping center, Peter's Place will be on the left directly after Kadena Oil gas station. The drive for it is right after the building which leads to a parking lot at the bottom of a little hill.