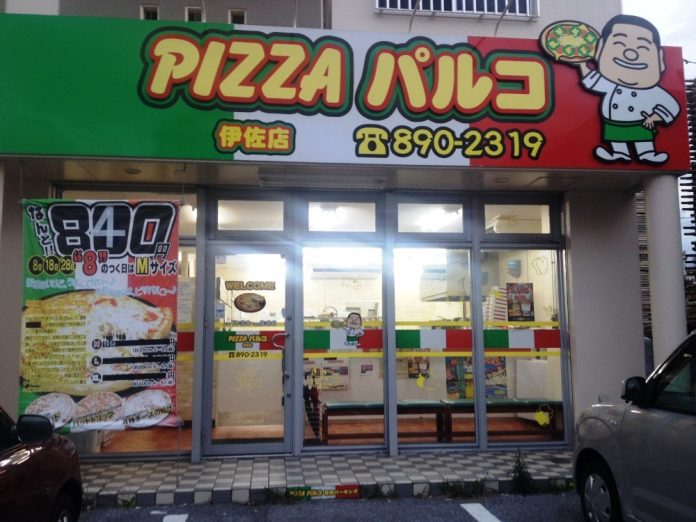 CONTRIBUTED BY TRISH KAPRIELIAN
I drove by the Pizza Parco a few times on my way home from work. I happened to really want pizza one night, so I stopped in to see what they had. I expected corn and seafood pizza, but was pleasantly surprised to see all the choices!
I like how they do half pizza orders. Sometimes, I don't want pepperoni and I like to try random things. I really like the garlic pizza. It's our favorite. They also offer discounts on days that end in 8. They sell soda and a pizza cutter as well. Be aware that this is takeout only; they don't deliver and it takes maybe 15 minutes to get the pizza.
Worth a try if you're in the mood for pizza.
Payment: Yen only
Hours: 11:30 a.m. – 9:00 p.m.
Directions/Address/Phone: See photo below for maps and phone numbers to six locations on-island.