CONTRIBUTED BY MARISSA MATSUZAKI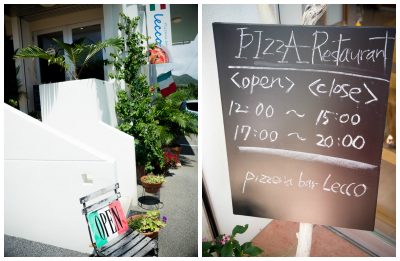 "Hmmm, Lunch. Where should we go for lunch?" That is always the question when we will be out and about most of the day. On this particular day we were going to the aquarium and with a small baby in tow I thought, "I'll go for whatever is easiest!"
So I resolved that a quick and easy choice would be to eat at a restaurant that is at the aquarium. It was a good plan, but apparently everyone else at the aquarium that day thought so too because both of their restaurants were packed out. Not willing to wait, my husband said, "Lets drive! We'll find something." I thought "something" would turn out to be McDonalds; but to my delight we saw a sign for Pizzeria Bar Lecco. "Let's try that place," we all agreed. I'm very glad we did!
Pizzeria Bar Lecco is conveniently located near the aquarium on our route back to Kadena Air Force Base. The cafe-style restaurant is lovely; it's quiet, the decor is minimalistic and stylish, the pizza is delicious, and the ingredients are so fresh! In fact there was a small aquarium along the bar in which the chef kept fresh sea grapes; he harvested the lovely sea greens from the bowl just before he garnished our salads with them. Truthfully I wasn't sure what it was at first but I loved it!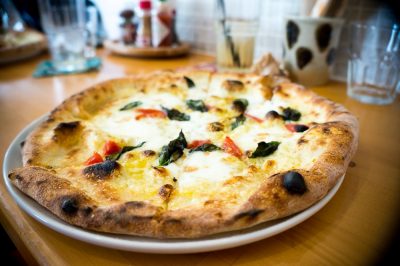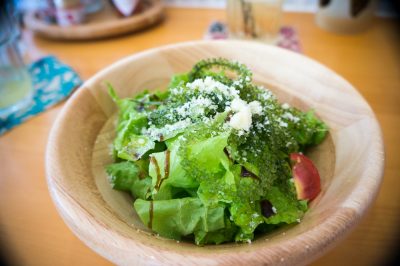 The prices were moderate ranging from 1,000-1,900Y for lunch and 2,000-2,900Y for dinner.  The lunch menu consisted of four options but the dinner menu is broader, and everything we tried was excellent. It is a small restaurant so I would recommend eating there with a small group and I didn't see any high chairs so I would also recommend bringing a small child seat just in case (such as a Bumbo or umbrella stroller). We will definitely try to go there again the next time we visit the aquarium or any other attraction in that area.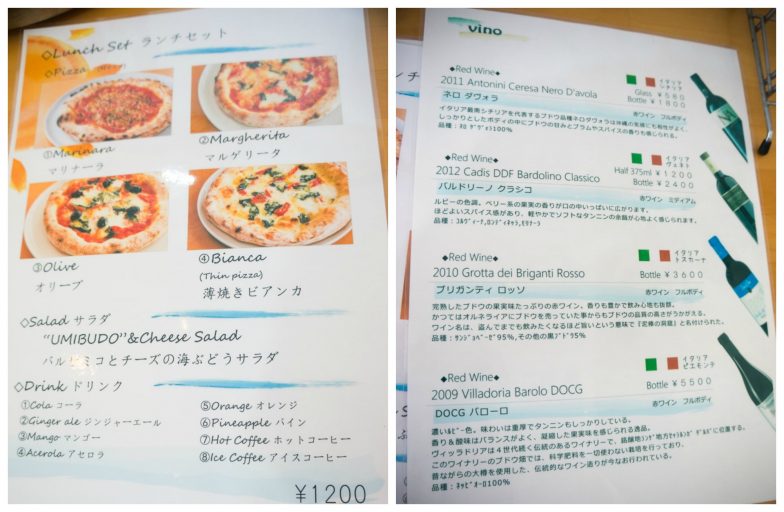 Hours: 12:00p.m. – 3:00 p.m. (lunch) 5:00 p.m. -8:00 p.m. (dinner)
Sunday is open for lunch ONLY.
Phone: 090-9310-8900
Address: 64-4 Yamakawa Motobu-chō, Kunigami-gun, Okinawa-ken 905-0205
Coordinates: 26.6809616, 127.8857121
Website: http://lecco.jimdo.com/