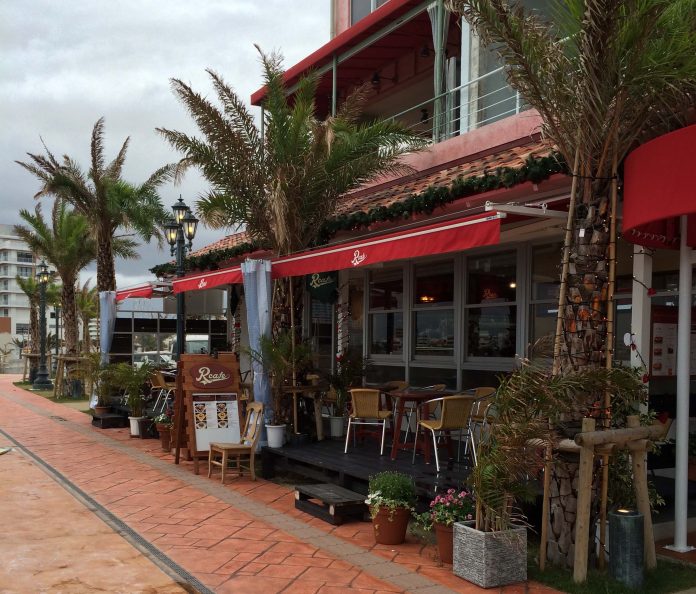 CONTRIBUTED BY SHELL BURGER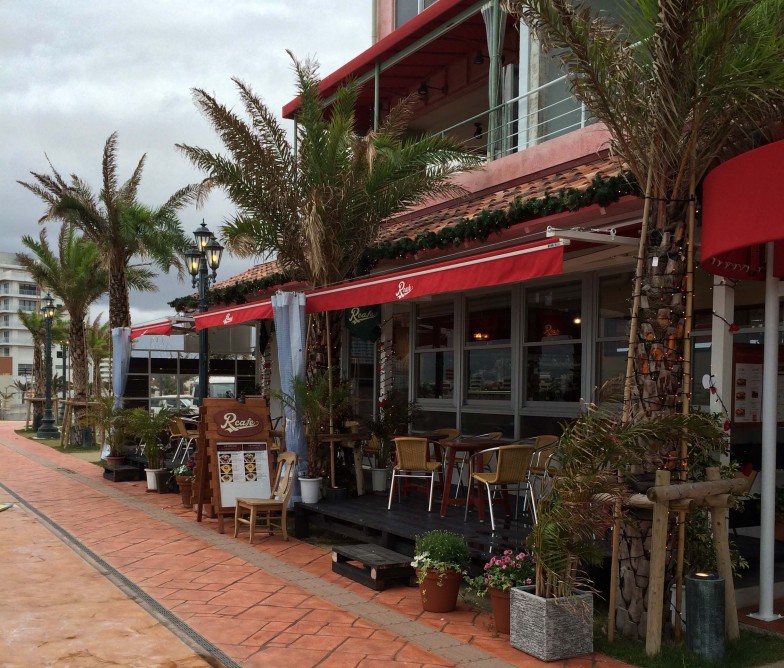 While wandering around American Village this past weekend with my family, we came across an amazing café that not only serves what I believe to be some of the best french toast and coffee I have had in a long time, but it also has an amazing ocean view. Most people do not venture further back than the Village House and Pink Dracula building, but if you cross the little drive behind the building there is another building that has some really quaint shops and R-Café.
My husband and I were just out for a walk and had no intention of taking our 4 year old and 4 month old out to eat, but when we passed R-café and saw the pictures for some of their dishes, we just couldn't resist. The café offers both inside and outside seating and the staff is extremely friendly. Since it was a Sunday afternoon we were seated right away and provided with a menu that had English translations. The menu is pretty limited to breakfast-type foods, but that was okay with us. They offered a variety of gourmet looking French toast, as well as, breakfast plates and sandwiches. Since my family can eat breakfast at any time of the day we were all set.
Our 4 year old daughter could not resist the chocolate french toast on the menu. It came out with a scope of vanilla ice cream on top. She was in hog heaven to be able to have ice cream with her meal. One of my favorite breakfasts is eggs benedict and I was lucky enough to find it on the menu. They were amazing. And I am not just saying that since I had to give them up while I was pregnant last year with my 4-month-old daughter. The sauce was just right and the eggs were cooked perfectly to allow just enough yolk to ooze out when cut into.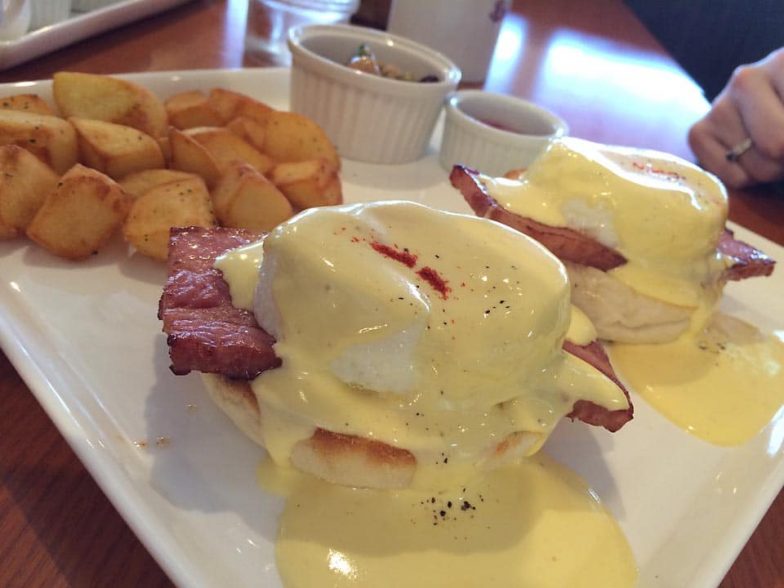 My husband decided to go for something with more substance and went with a sausage plate, which included scrambled eggs, potatoes, french toast, and a cold Japanese bean salad. As an add-on to any meal you can add any drink from their drink menu (except for alcohol) for only 200 yen more. When I saw the mocha on the menu, I had to give it a try and was not disappointed. It was as good, if not better, than coffee from a coffee house.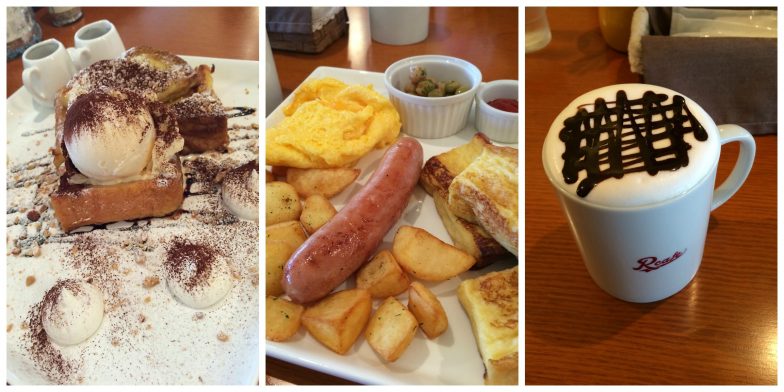 The ambiance of R-cafe had a modern feel mixed with casual charm, providing a very welcoming environment. I could see myself coming back with my family, as well as, going here with co-workers, or hanging out with friends and grabbing a drink. They offer a variety of alcoholic drinks as well.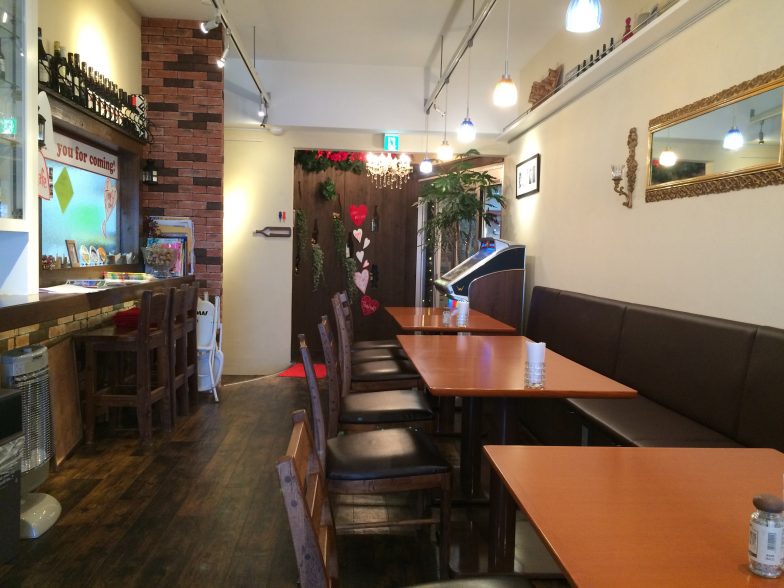 ---
R-Cafe
Hours: 9 a.m. – 8:00 p.m.  (Last Order 7:30 p.m.)
Phone: 098-936-2600
Payment: Yen and Credit
Website: http://www.rcafe.jp/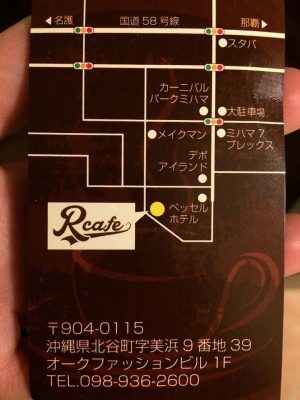 Address: 9-39 Mihama, Chatan-chō, Nakagami-gun, Okinawa-ken 904-0115, Japan
GPS Coordinates: 26.3162139, 127.7538679
Directions: From Kadena Gate 1 turn Left onto 58, go to the American Village intersection past 23 before 330. You will see the large Ferris Wheel at the entrance. Turn right into American Village. Park in the farthest back lot, typically park by Pink Dracula, but you can drive behind American Village and there is a small lot in front of the building. If you park by Village House/Pink Dracula walk through the buildings to the back, cross the small road in the back to get to the back building. R-café can be access from the walk-way by the seawall or inside the building next to the Christmas Shop.