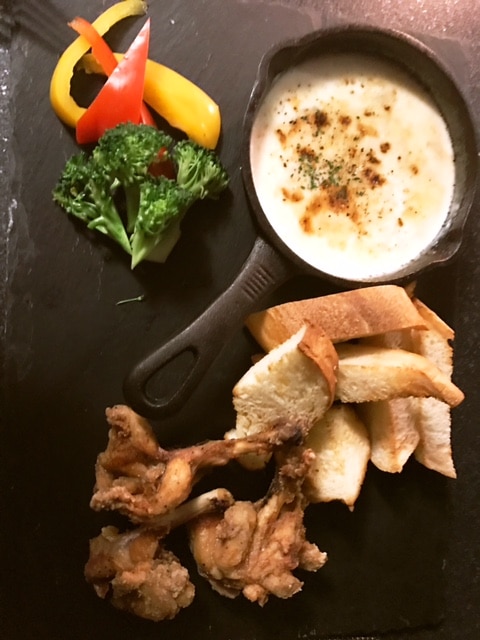 CONTRIBUTED BY Andrea Wood
My husband and I love our date nights and most of all love when we can walk to our destination without having to worry about a daiko or a taxi.  It's even better when I can get a little fancy with my outfit in a swanky place.  We discovered Regalia Resort Dining when we were at the local Family Mart and noticed a hotel (Yomitan Transit) tucked behind it.  Once we saw tables out on a patio and the 2nd-floor roof top, we knew we had to check it out for date night!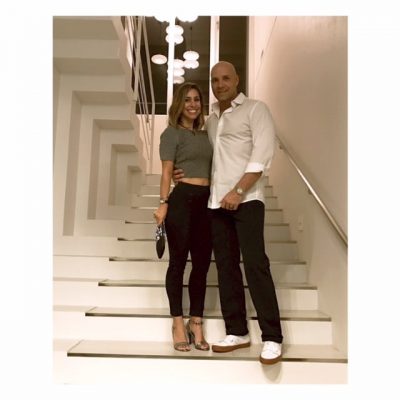 The dining experience is airy with beautiful glass folding doors.  Even if you're eating inside, your view isn't obstructed and you still feel as if you were outside.  My husband and I ate outside as it was a beautiful breezy night and we had a perfect view of the lights from Yomitan Village.  During the day you would be able to see the water, but unfortunately, dinner is from 1700-2400 and it's dark.  However, they do have a cafe open during the day and I will be writing a review on that as well later.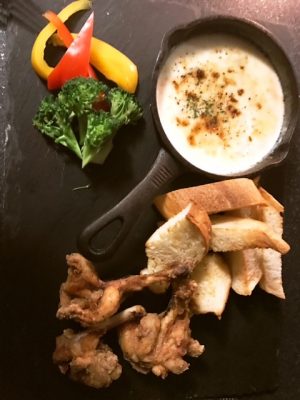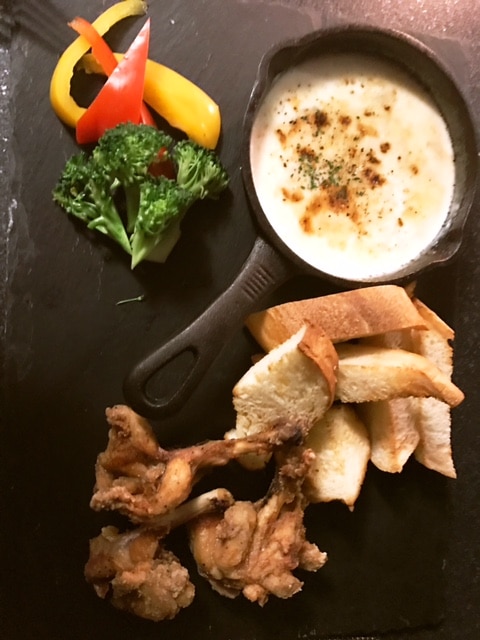 The Menu
Ok, let's get to the food….it's a must!! We started with escargot (I know it's an acquired taste) but if you like escargot you will LOVE it!  Then we ordered a side dish or appetizer and had the fondue cheese with fried chicken, vegetables, and bread for dipping.  There was something about that fried chicken and melted cheese goodness mixed together that gives a little something to the meaning of soul food!
I ordered the pork butt as my main dish and my husband got the duck.  Both meals are served with vegetables and rosemary mashed potatoes.  Most of the main dishes offered are of some meat/fish variety.
The appetizers are a good mix of spring rolls, carpaccio, ribs, fried pig trotters, just to name a few.  They also serve beautiful salads (we were eyeing our neighbors) but opted out because the other dishes were just too good to pass up.  There was also dessert but we rather fill our bellies with the main course, but they did look delicious as well!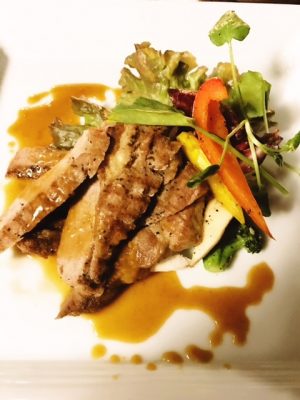 After dinner, we went up to the 2nd floor, onto the rooftop bar.  You have to purchase drink tickets before you proceed upstairs.  Once we were up there the lighting was electric blue all along the bar, and it was just beautiful, pristine and clean.  What a great night!
---
Regalia Okinawa
Website: https://yomitan-transit.com/regalia-okinawa/
Facebook: @yomitan.transit
Online Reservations: https://r.gnavi.co.jp/fg6mn1wb0000/
Phone: 098-958-6555
Address: Yomoya village Nagahama 1660-1, Nakagami gun, Okinawa Prefecture 904-0324
Hours: Lunch 11:00 – 16:00, Dinner 17:00 – 24:00
Payment:  Yen, Credit Card
GPS Coordinates: 26.415699, 127.731648