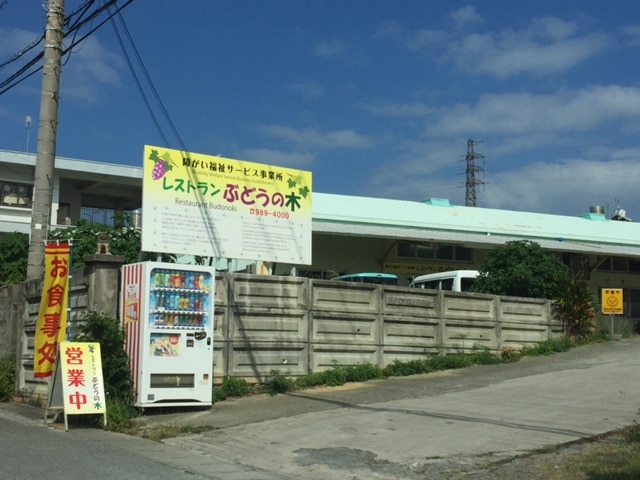 Restaurant Budonoki
CONTRIBUTED BY NAOMI K.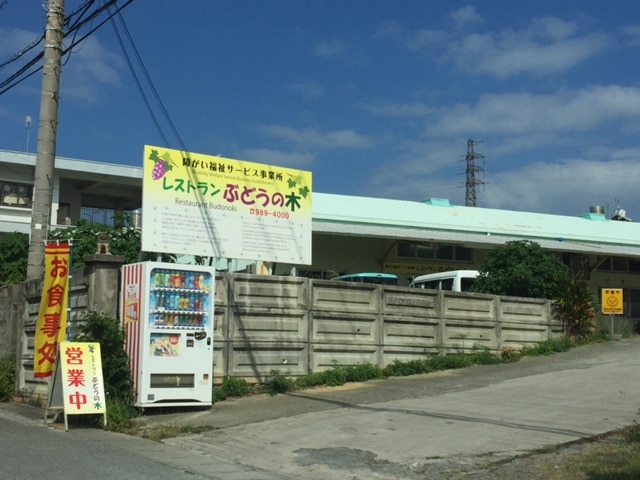 A local Okinawan took me to this special spot. Restaurant Budonoki is attached to a special group home formed in 1978 for adults with disabilities. To help raise money and give people jobs, they run this amazing little restaurant. The restaurant has a large open grass parking lot and a simple cafeteria style restaurant.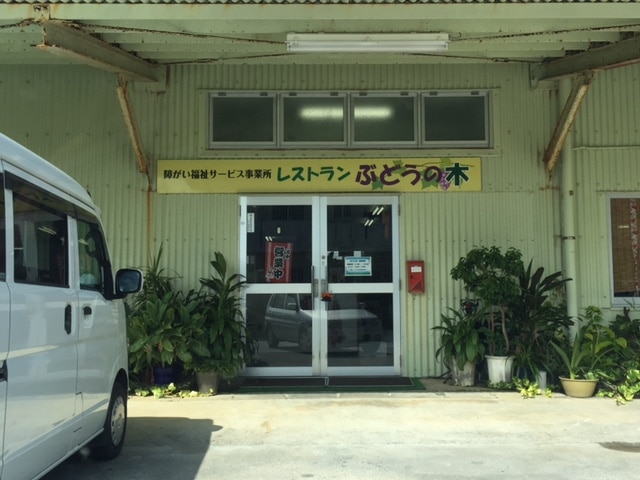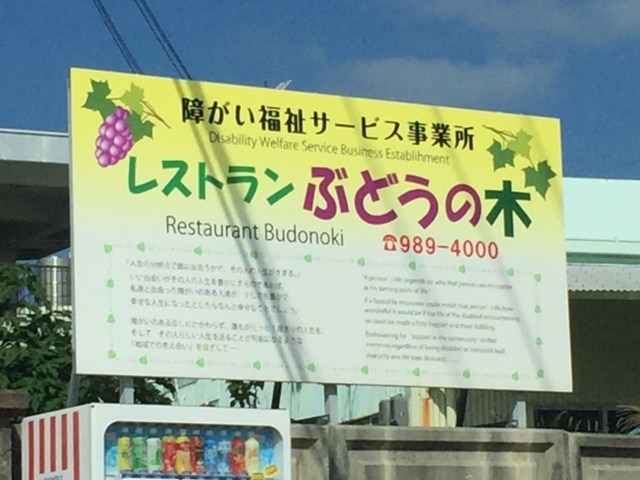 The lunch menu offers a variety of options from breaded shrimp to curry to tonkatsu (breaded pork cutlet) which comes with a number of side dishes to complete the typical Japanese style lunch set. The shrimp dish had three huge prawns with a bowl of rice, small salad, a bowl of miso soup, some pickles, tofu, seaweed, and some fish balls.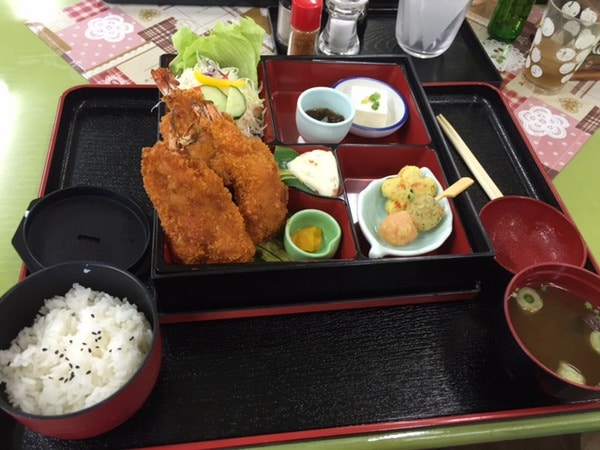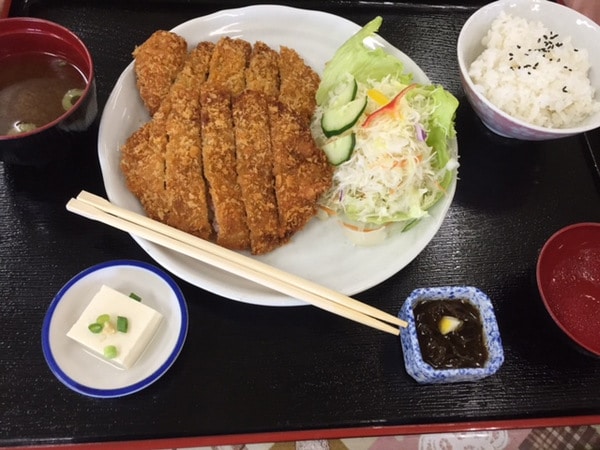 Everything tasted quite excellent, the portions were generous and the prices are really reasonable. There is also a self-serve counter which has a number of small dishes for you to sample, as well as some dessert and coffee and tea which is all included in their lunch set. They are also open for dinner.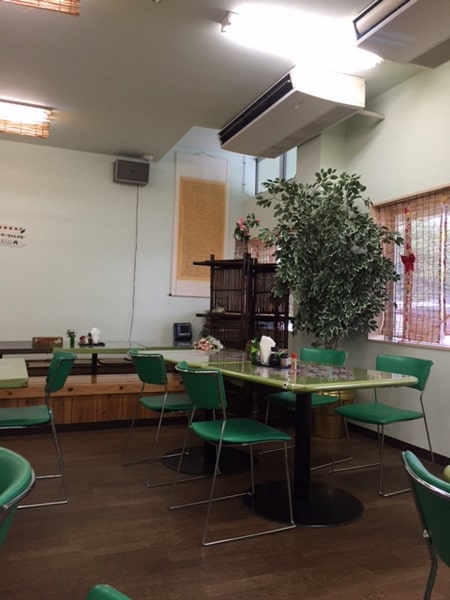 They sell a few small gift items at the front register as well.
Everyone was very polite and service was excellent. It is a great concept and wonderful way to integrate everyone in the community.
---
Restaurant Budonoki
Hours: Open Daily, 11:00-15:00 lunch; 17:30-20:00 dinner (hours may vary)
Phone: 098-989-4000
Website: https://arinko3776.chu.jp/zigyouannai/index.html
Payment: yen, credit card
Address: 572 Uken, Uruma, Okinawa Prefecture 904-2211
GPS Coordinates: 26.385450, 127.868717
Directions: From Courtney housing gate, make a right on 224 and a left at the light, toward Uken beach, but make a sharp left and it takes you down a small street. The restaurant is on the right, marked with a clear sign and open grass parking lot.