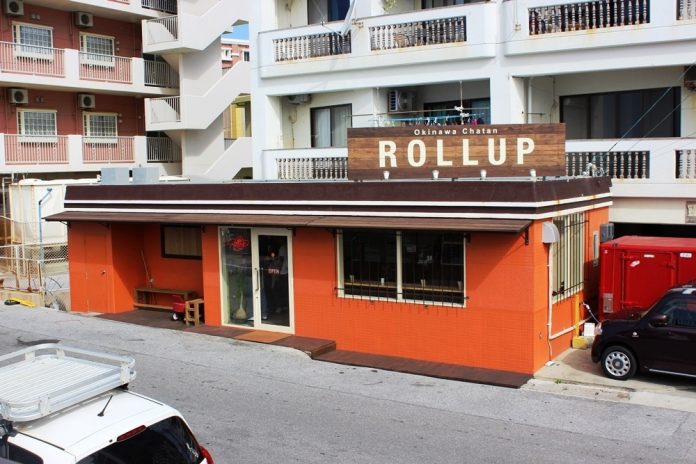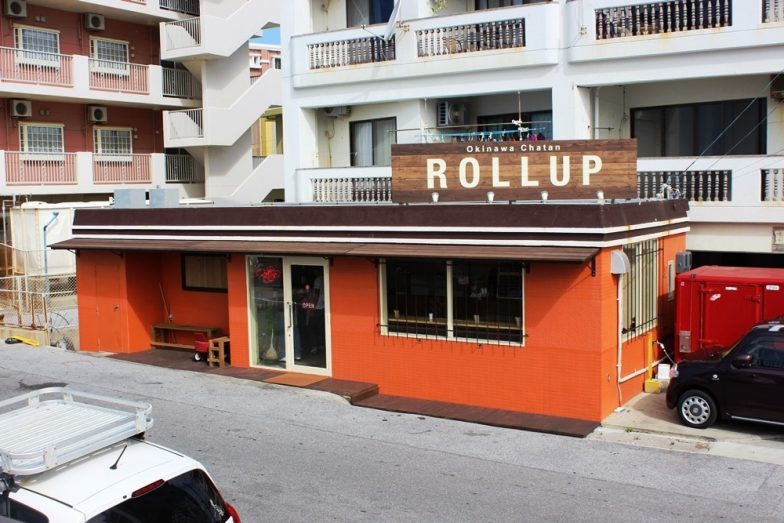 CONTRIBUTED BY KYLE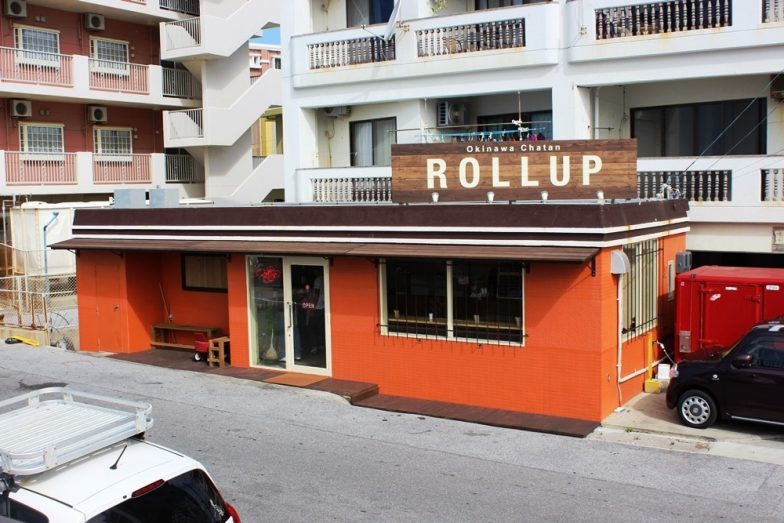 Burrito lovers rejoice! If you are anything like me, one of the main food items you miss from the States is good burritos, or more specifically Qdoba and/or Chipotle. A large helping of meat and rice with fresh veggies piled on top and all wrapped up in a layer of goodness that is the flour tortilla. So you can imagine my joy in discovering Rollup. My wife and I have been on this island for two years already, and having already tried Tortilla Factory, I swear that Rollup is the closest thing we have found to the aforementioned restaurants on all of Okinawa. Located a short drive from Kadena on the Sunabe Seawall, Rollup is sure to satisfy all of your burrito cravings in a quick and cheap way!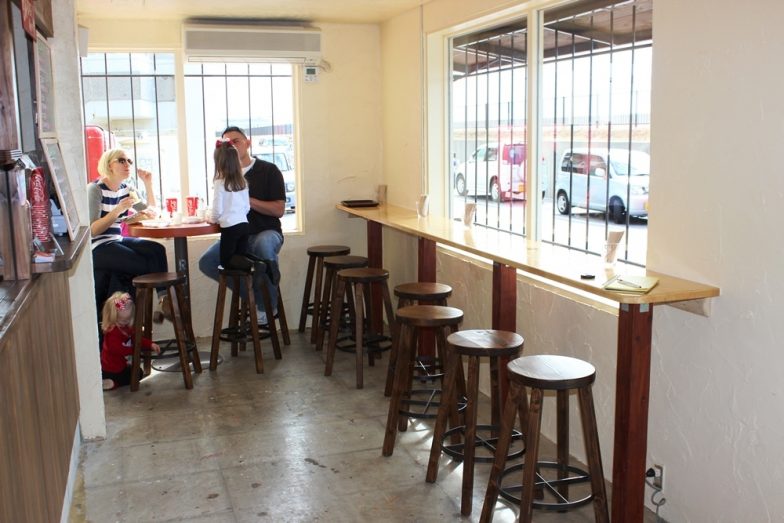 Though I have always ordered my food to go at Rollup, there is seating for "ten" inside, though it would probably be a squeeze for all ten seats to be occupied. The owner, Hide, though camera-shy, is hard to miss with his big smile and tell-tale goatee. He speaks very good English and is happy to answer any questions you may have. The menu is very simple; you have a choice of eight different types of burritos, with the option to upgrade to a combo with a drink, (midly) spicy chicken nuggets, or both. My favorite burrito to get at Chipotle was always the steak, and the story is no different here, while my wife is loyal to the chicken teriyaki burrito, both of which are delicious.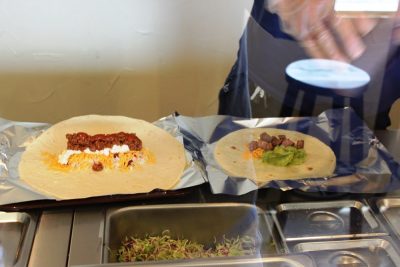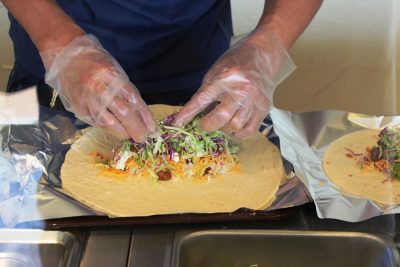 Once a burrito selection is made, you are given a choice of different types of rice, salsa, and sauces to top your burrito. The burritos are then loaded with cheese, lettuce, red cabbage, corn, tomatoes, and cilantro. Each burrito is, of course, fully customizable, although some ingredients of the topping bar, such as sour cream and guacamole will cost you an extra 100 yen. You can also make use of a small selection of hot sauces to accompany your burrito, with spiciness ranging from mild to deadly.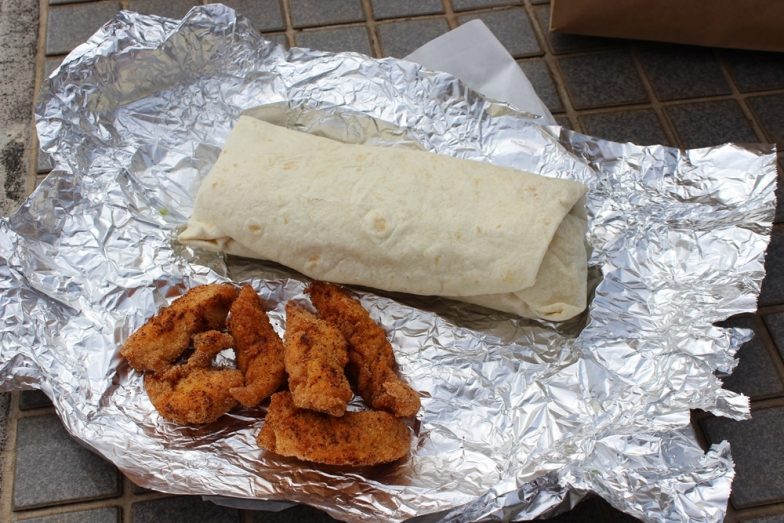 A word on the chicken nuggets: They are all-white meat, mildly spicy, and very delicious! They go perfectly with the burritos served here.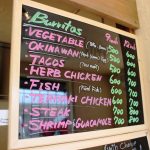 And that's it! You are now ready to enjoy the best burritos on Okinawa. While Rollup is currently closed on Mondays, Hide tells me that they plan on moving to a seven days a week schedule in early 2015, and they plan on introducing a breakfast burrito to the menu. I for one cannot wait!
Hours: open daily 8:00 a.m. – 8:00 p.m.
Payment: Yen, cash & credit cards
Phone: 098-926-5068
Address: 2-198 Miyagi Chatan-Cho Okinawa 904-0113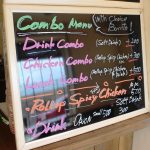 Directions: From Kadena Gate 1, go straight through the light and weave around Family Mart to continue to the Seawall. Go straight until you hit the Seawall (By Sidelines) and make a right. You will see Rollup a few blocks down on your right.
Map Coordinates: 26.3303679, 127.74341779999997
Facebook Page: Rollup Burrito