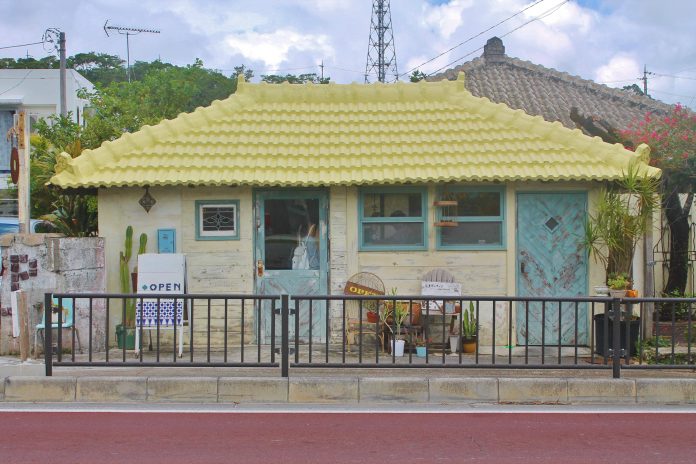 CONTRIBUTED BY MURIEL COLLINS
Who doesn't love a good donut?! For all of you donut lovers out there, we recently discovered a sweet little shop tucked away in Nago that you must check out.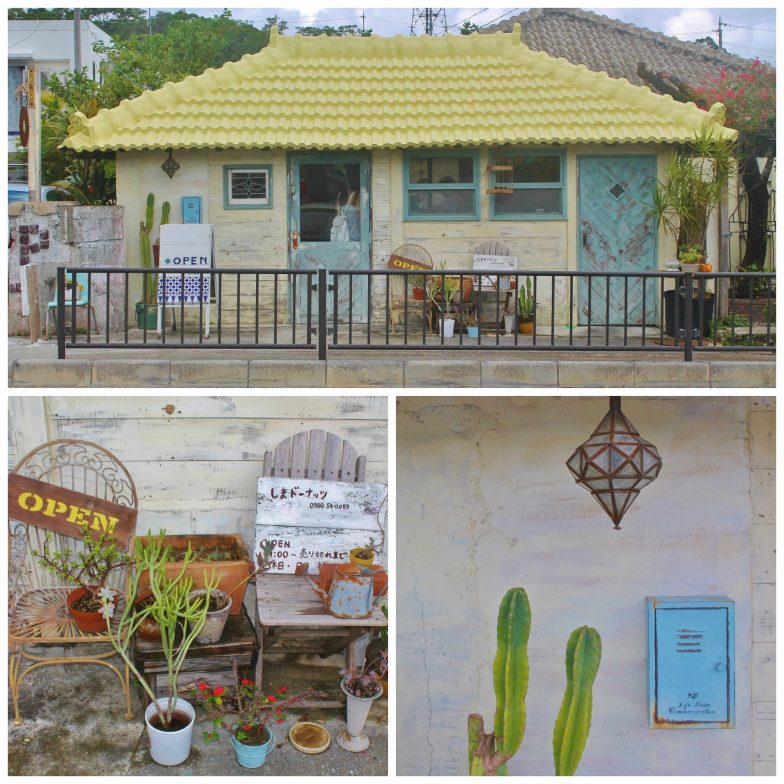 I am always on the lookout for charming and interesting spots to stop off at spontaneously. My husband and I crossed paths with Shima Donuts when we took a wrong turn on our way to Tadake Falls. As I was trying to reroute us in the right direction, we passed this adorable little shop with a bright yellow tiled roof. It was too cute to pass up, so I made my husband turn around so we could check it out.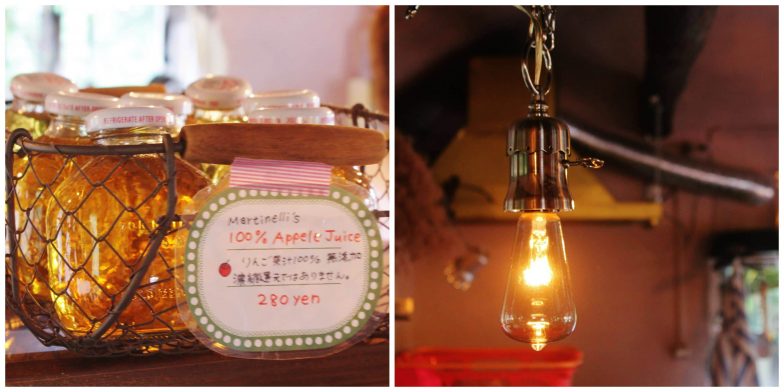 This tiny donuttery (that's not a word but I am making it one) serves baked donuts using a soybean based batter. There were a variety of unique flavors to choose from, ranging from savory options such as cheddar cheese and sesame, to sweeter options like pecan and banana.
I figured these donuts were a healthier alternative to the fried version I am accustomed to so we ordered five different flavors: chocolate, coconut, cranberry cream cheese, cinnamon sugar and purple sweet potato. Each flavor was absolutely delicious!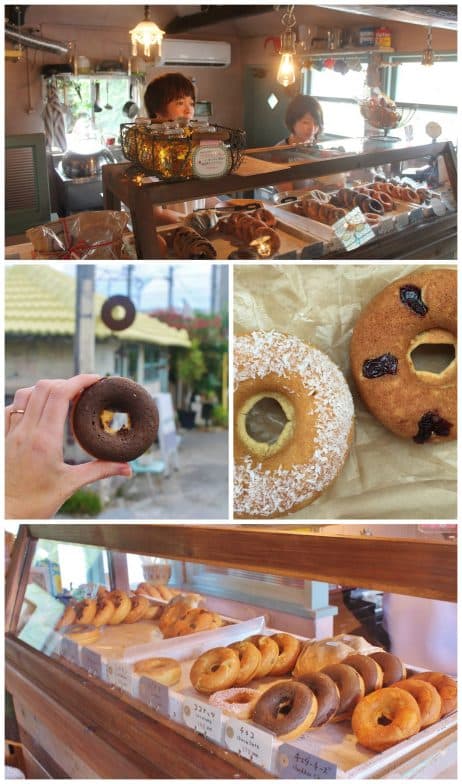 They also served coffee, tea and juices. There are only two tables inside, but there is a small patio around the side of the shop that has additional seating. Though Shima Donuts is quite small, its tasty donuts and delightfully quaint atmosphere left a big impression on me. Stop in for a quick treat on your next trip up north!
Hours: 11:00 a.m. – 3:00 p.m. Monday to Saturday (or until sold out) Closed Sundays and Japanese Holidays
Payment: Yen only (about 170 yen/donut)
Address: 270, Isagawa, Nago
Directions: Head North towards Nago on the Expressway until it ends. Take the right exit towards 58 North. You will follow 58 North for about 5.5 km until you get to the 329 intersection. Take a right on 329. Then in about 700m take a left back onto 58. In about 4.5 km 58 intersects with 71. Take a right on 71. Drive for about 900m and Shima Donuts is on the left hand side. There are two parking spots next to Shima Donuts but if that is full there is an empty lot about 100m further up 71 on the left hand side.
Coordinates: 26.609379, 128.002309