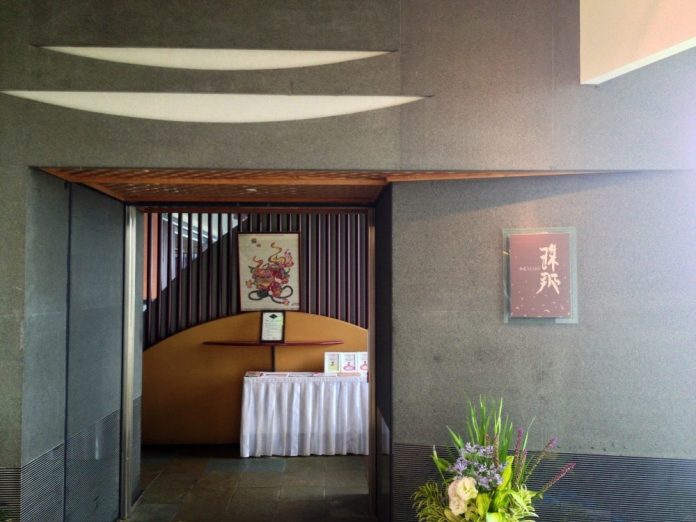 CONTRIBUTED BY LAURA SNELL
Sushi Shuna is a quaint little restaurant located on the second floor of the Dai Ichi Hotel. The side and front provide large glass windows with amazing views of the ocean and Comprehensive Park below. The restaurant has a great variety of foods to choose from, and even offers an English menu. The food can best be described as a mix between local Okinawan cuisine and Japanese. The back section of the restaurant has a long sushi bar, and you can sit and watch the sushi chef prepare some amazing selections.
I have eaten here several times and can recommend many items from the menu. Everything that I have tried has been above and beyond my expectations. The mibai (whole fish sautéed in butter with vegetables) is amazing. They have a fantastic soba set. They have a variety of dishes with Agu Pork (the pork that is fed purple sweet potatoes).
This restaurant does book quickly so it's best to plan ahead and get reservations. Often times the hotel will have parties and things that book the entire restaurant.
Hours: Lunch 11:30 a.m. – 2:00 p.m., Dinner 5:30 p.m. – 11:00 p.m
Payment: Yen and credit card.
Phone: 098-931-1500 (hotel) or 098-931-1585 (reservations)
Address: 2-8-1 Yogi, Okinawa City, Okinawa Prefecture, 904-2174 Japan
Directions from Kadena Gate 2:  Exit Gate 2 and turn right at the intersection onto 330.  Pass Plaza House Shopping Center on your left then turn left onto 22.  Continue on 22 and go through your third traffic light  and turn right at the end of the road.  Go straight and turn right after passing Hotel Hawaii on your left.  The hotel will be on your right (after driving on the winding road for a short time) marked with a red sign.