CONTRIBUTED BY KATHRYN CALAGUI
Tacorice Plate
One sunny Sunday, a friend (Hi Rebekah!) and I had decided to have a Girls Day Out at Depot Island. We've already tried a few restaurants in the area and decided that we should try something new. We glanced over the Depot Island map and saw "Tacorice Cafe." Sounds good! And who doesn't like taco rice?!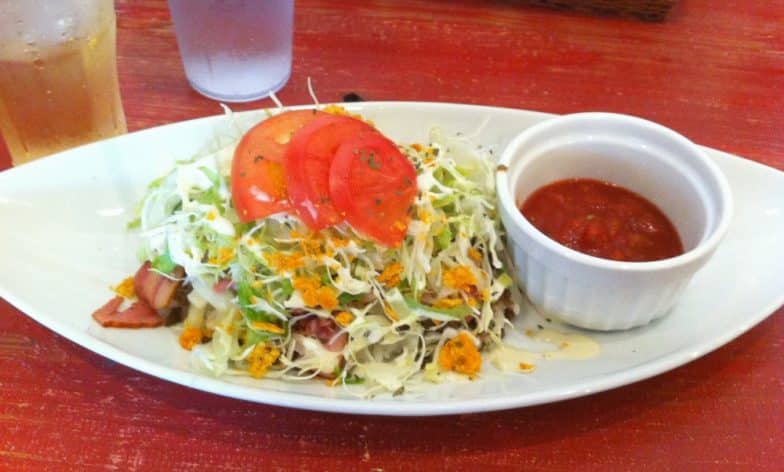 Taco rice is one of Okinawa's most popular foods. It is a mixture of taco, brought by the Americans, and Japanese rice. At this restaurant, you will find several variations of taco rice with different types of topping. Tacorice Cafe is best known for their "Omutaco," which is a fluffy omelet served over the taco rice.
I ordered the taco rice with bacon set, which was absolutely delicious! The set included spicy fries and a drink. There's different variations to the set too. You can choose from regular fries or onion rings also. The dishes are inexpensive and will definitely fill you up. So, the next time you're at Depot Island give Tacorice Cafe a try!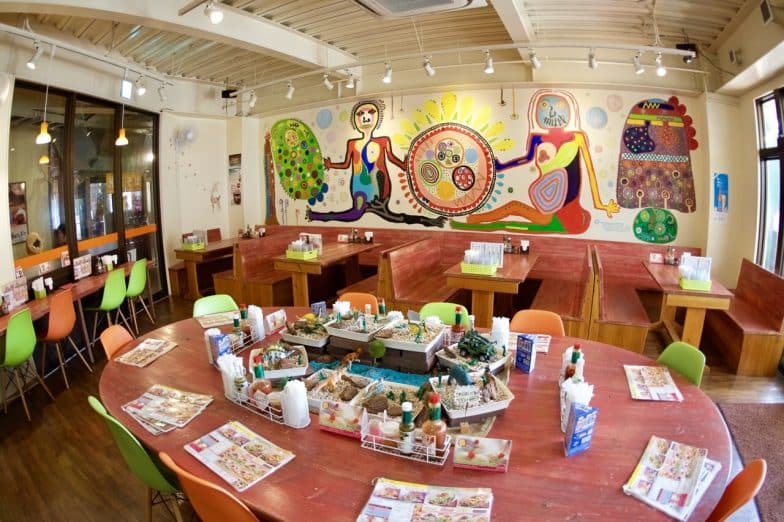 Hours: 11:30 – 22:00
Phone: 098-989-5100
Payment: Yen and Credit Cards accepted
Directions: From Camp Foster Commissary Gate, make a right onto 58. Make a left at Lawson's. Make a right at the 2nd light. Make your 1st left (after Makeman – "The Monkey Store"), and then a left at the last parking lot entrance. This will bring you to Depot Island. Tacorice Cafe is located on the 2nd floor.
174-6, Senaga, Tomigusuku-shi, Okinawa, 901-0233

475 Seragaki ,Onna-villae, Okinawa, 904-0404
KIJIMUNA Aeon Rycom branch
Block 4, Kitanakagusuku Awase land planning and consolidation business area,
Kitanakagusuku, Nakagami District, Okinawa