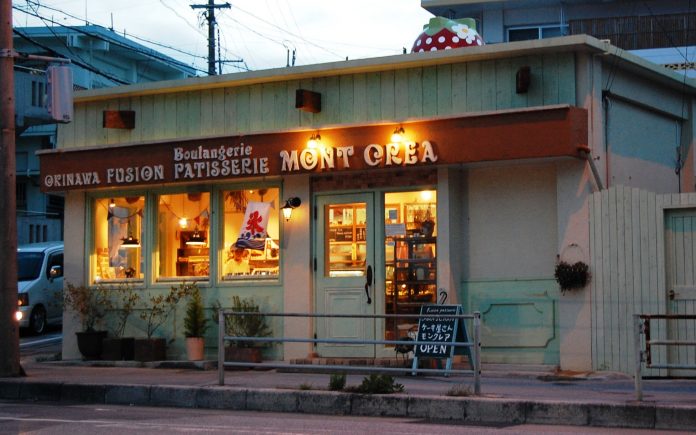 Editor's Note: Our original post on Mont Crea was published right after it opened in 2013. Since then, the owner briefly closed the business and then re-opned with a new menu. Without further ado, here's the new review!
CONTRIBUTED BY ANTHONY CAMINA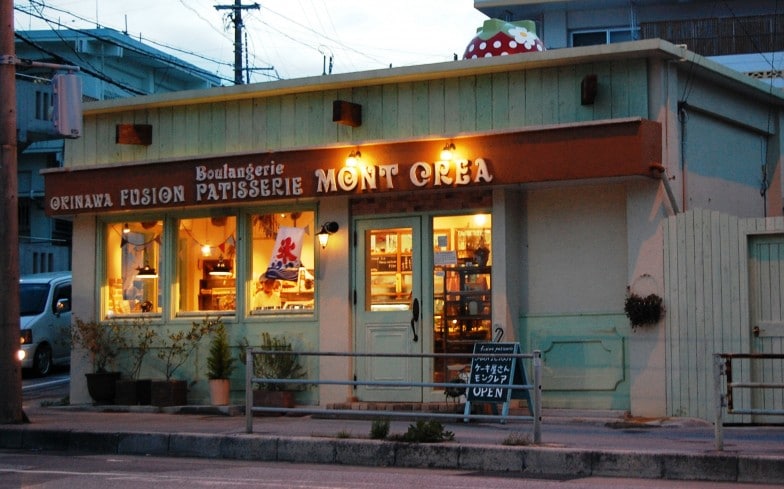 Kin Town is host to many subtle attractions, but one of the most refined can be found in a little patisserie named Mont Crea.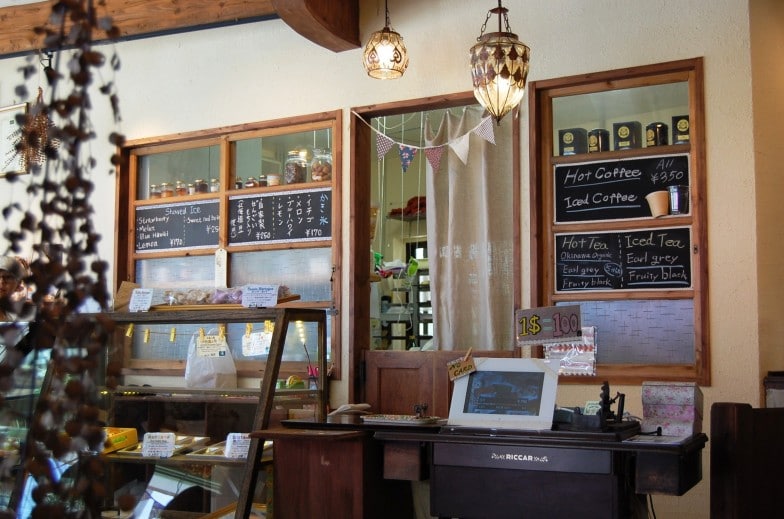 The name of this bakery is actually the surname of the owner and head baker's grandfather, which is Yama Zou. Yama Zou means "to create or make a mountain," and when translated to French you get the shop's namesake, "Mont Crea." The previously mentioned owner's name is Terumasa Afuso, who is a nationally recognized pastry and confectionary master. He was one of the youngest winners of the All Japan Sugar Sculpture competition and has also taken top honors at the All Japan California Walnut Confectionary and Baking Contest in 2009.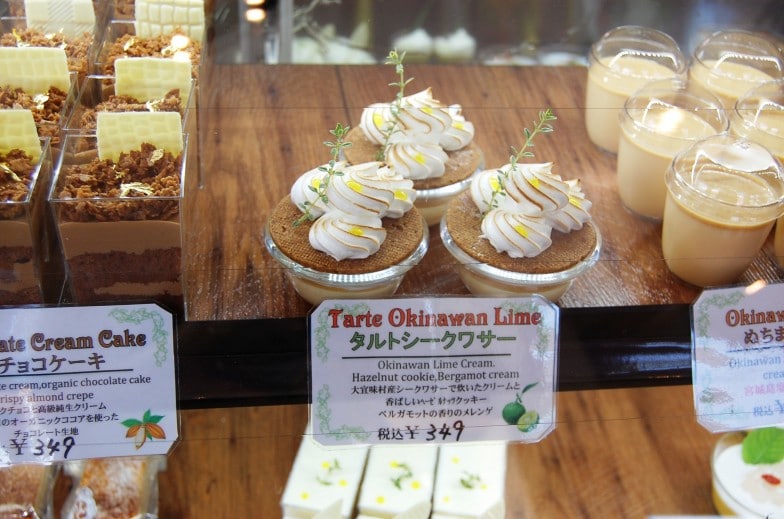 Mont Crea started out as a typical bakery and boulangerie, but after a brief break has since expanded the services and items offered. Aside from the delectable sweet indulgences which vary from day to day, the bakery now serves savory items intended for the lunch crowd. Such items include the curry bread served with a side of curry dipping sauce, spicy gourmet hot dogs and Yonbaru agu pork sandwiches.
Mr. Afuso has also started baking fresh breads such as baguettes, focaccia, Hokkaido wheat, and croissants.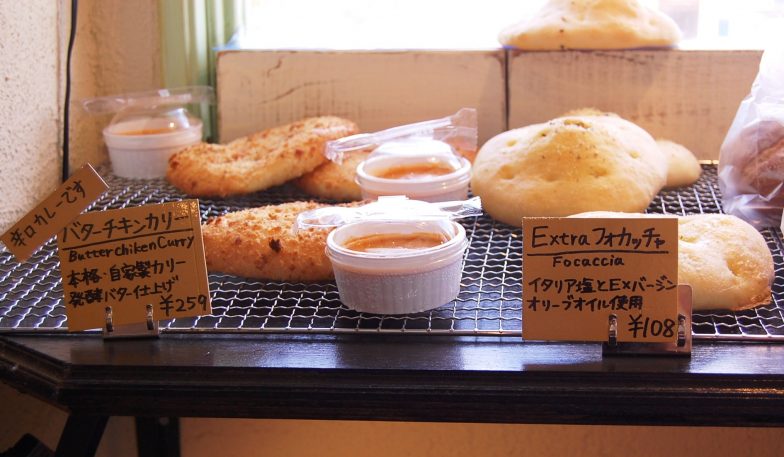 All items sold are baked with the most premium imported flour and ingredients from across Europe and the United States. The herbs used in the shop are also grown in the owner's private garden.  The freshness and attention to detail that is invested in every item come through in the myriad of flavors permeating this quaint little shop.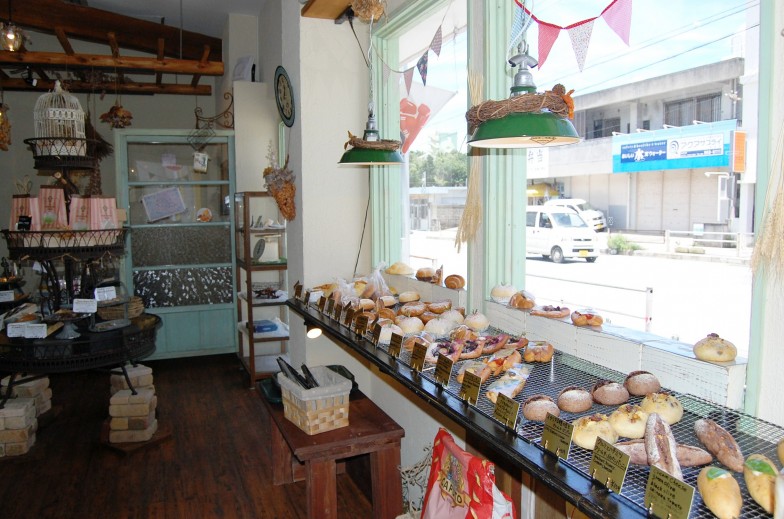 New twists which have come available are seasonal offerings. In the summer the staff will serve shaved ice, which comes in flavors ranging from strawberry to blue Hawaii. Christmas and New Year-themed items will be sold in the winter. Mont Crea even custom bakes cakes for special occasions such as birthdays, weddings and anniversaries. It is recommended that the latter specials are ordered in person as to ensure everything is correct before work is done on the requested item.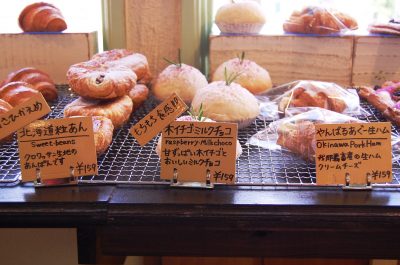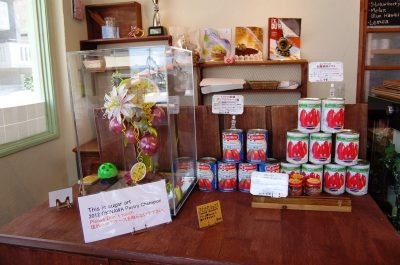 The beverage choices at Mont Crea are also very appealing. There are a multitude of teas ranging from hot local organic to cold and hot versions of Earl grey and fruity black. Cold water is self-served and located adjacent to the bistro-type seating. If you decide to eat inside the bakers will carefully warm your food back up and serve your selection on proper plates and silverware.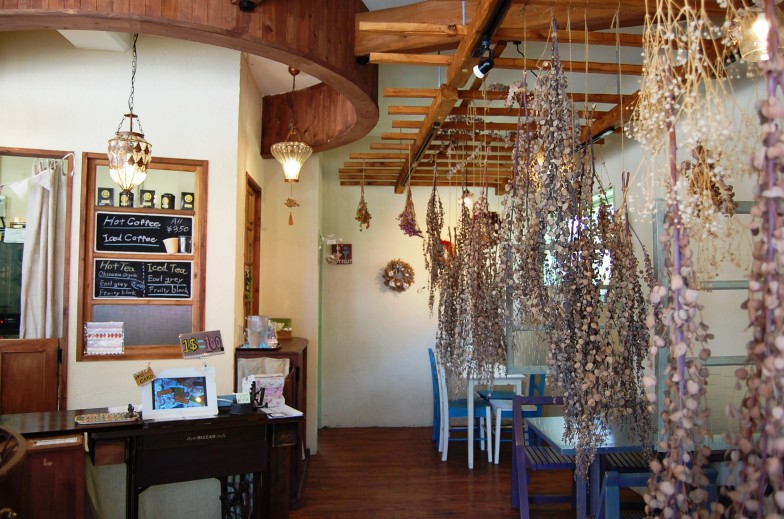 Directions: Mont Crea is located between expressway exits 8 and 9. From Camp Hansen Gate 1, travel north along the 329 about a kilometer. The building is very distinctive as it has a strawberry-shaped water container on the roof. Park in the lot adjacent to the building with the large "Mont Crea Parking" sign in front. If you reach Camp Hansen Gate 2 you went too far.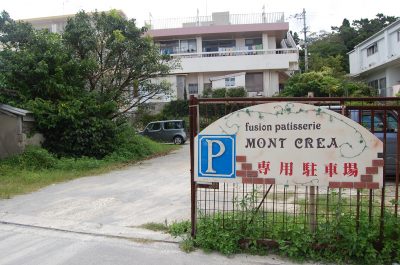 Payment: Mont Crea takes dollars or Yen but cannot accept credit cards.
Hours: 12:00 p.m. – 8:00 p.m. Tuesday-Sunday. Closed Mondays.
Phone: 098-968-2215
Address: 46, Kin, Kintown, Okinawa, Japan
GPS Coordinates: 26.4557929, 127.92679190000001