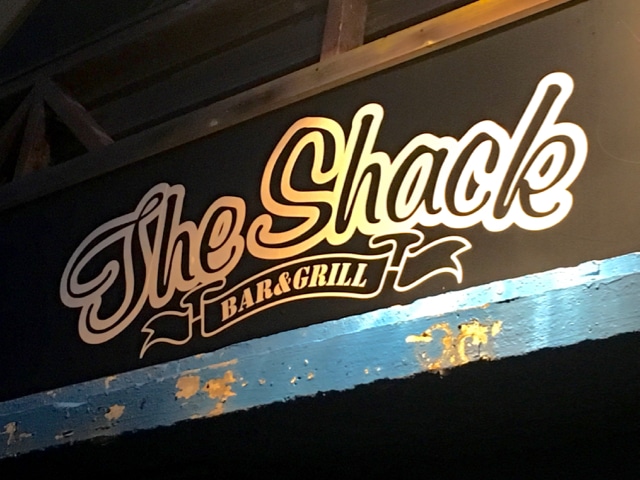 Shakes at The Shack
CONTRIBUTED BY GRACE KEIRN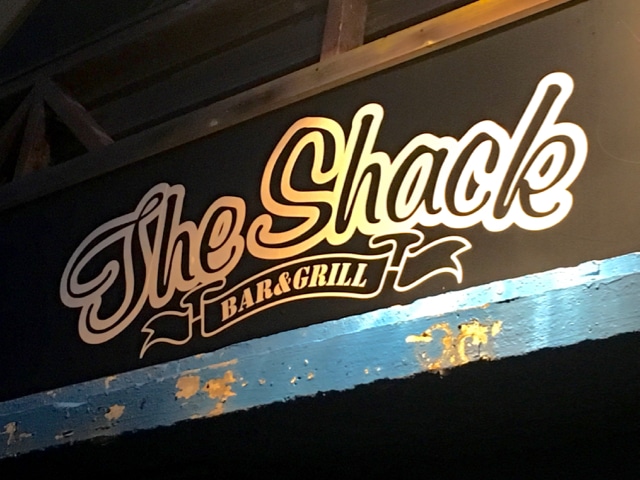 Ever just crave a milkshake? Of course, you do. Well, let me tell you about something you've been missing out on all your life. Amazing, overboard, delicious and gourmet milkshakes all while taking in a beautiful ocean view easily accessible at the Seawall.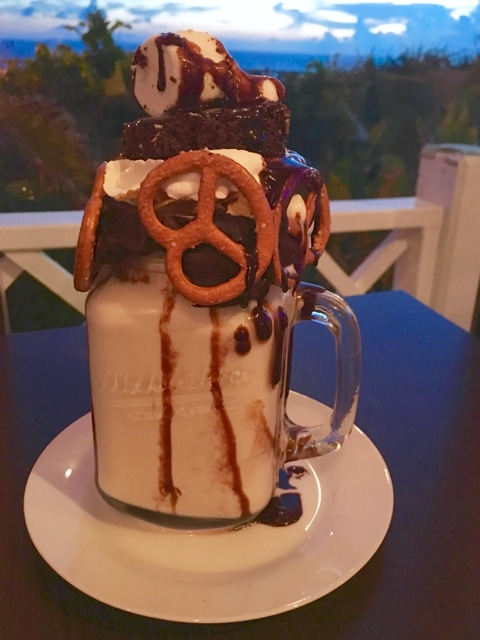 The Shack is a bar and grill which I can't attest to but they are quickly becoming popular for these incredible shakes dubbed "Freak Shakes". There are flavors like Peanut Butter Dream topped with waffles. Yes, waffles. Don't knock it until you try it.
My husband got his fix with an Oreo Dream complete with a piece of cheesecake in it. Creamy… legit… cheesecake in a shake. Words can't describe how delicious these are. They have six different shakes on the menu so there's a good chance you'll find your perfect fit. The pictured shakes are all the small size.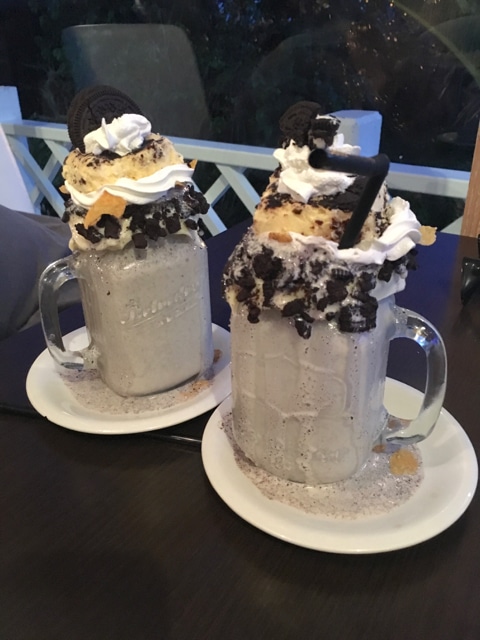 There were a few things we learned in our decadent indulgence at the Shack. At 1500 yen for a large and 900 yen for a small they are on the expensive side for a milkshake, but considering what you get the price seems justified. Secondly, they do not allow for substitutions or changes to their menu. You get what get.
They do have both an English and Japanese menu and we had no language barrier issues. We have gone twice and once had great service and then again not so great. It's a bar, though, so we weren't too discouraged and we got such a sugar high we didn't care. It won't keep us from coming back that's for sure! We brought our children around sunset for shakes and there weren't any issues with having your kids in a bar. I wouldn't do it when it's prime drinking time but it seemed completely age appropriate during the daylight hours. Get your Freak Shake on!
---
The Shack
Payment: Yen or Card
Phone: 081 98-926-0773
Website: theshacksfreakshake.wordpress.com
Hours:
Monday and Tuesday – CLOSED
Wednesday and Thursday 3pm-Midnight
Friday 3pm-1am
Saturday 1pm-1am
Sunday 1pm-8pm
Address: 2F, 1-655 Miyagi, Chatan, Nakagami District, Okinawa Prefecture 904-1113, Japan
Google Map
GPS Coordinates: 26.32709, 127.74538