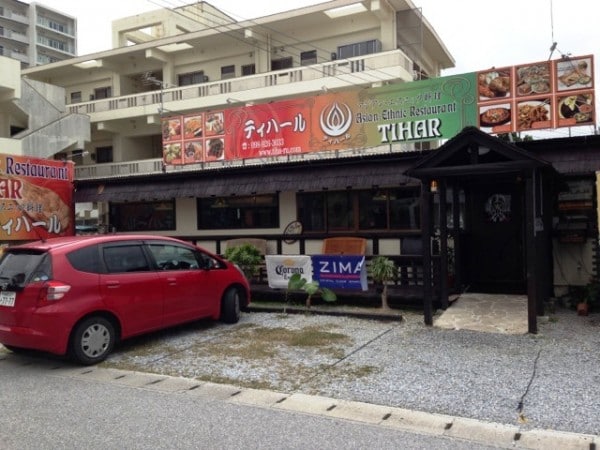 Note: This restaurant closed in its original Chatan location in September 2014, but a reader has informed us that it has since reopened in Mihama. The review below reflects the restaurant before this closure and move; if anything significant has changed about its food or service please feel free to leave a comment here OR write an updated review with new photos if you feel enough has changed. Thanks!
CONTRIBUTED BY REGINA DESAMOURS
Om nom nom … I love authentic Nepali and Indian food. I found the perfect place to satisfy all of my cravings! This restaurant offers dishes best known in Nepal and tons of local favorites. I often come here with my friends for lunch, however, its intimate surroundings are also perfect for a date.
Oh, and don't forget their awesome Karaoke!
I would recommend their curry and homemade Mango Jambalaya.
However, everything they offer is delicious! Their staff is amazing and the wait to is short. They are located on the Seawall, so plan to go for a walk after you gorge yourself.
Website: Tihar
Hours: Open daily. Lunch 11:00 a.m. – 3:00 p.m., Dinner 5:00 p.m. – 11:00 p.m.
Phone: +81 98-936-5223
Payment: Dollar, yen and credit card accepted
Address: 15-69 Mihama 2F Carnival Park
GPS Coordinates: 26.3168983, 127.75777259999995