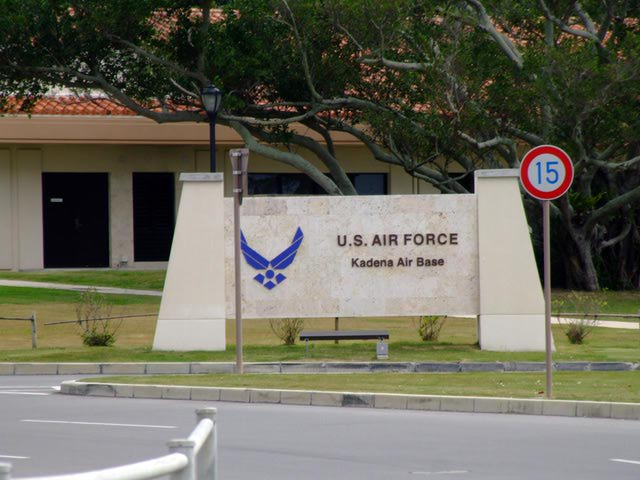 EDITOR'S NOTE: Due to the many comments on this post we have closed comments.  If you want to learn more about housing options on Okinawa please look through our On Base and Off Base housing posts.  If you can't find the answers you're looking for, you may want to join one of our online communities.  Thanks!
CONTRIBUTED BY MEREDITH NOVARIO
We have a dog. Our precious Rick Maltsby P.I. As a result, we weren't given an option for housing on Camp Kinser where my husband works. Additionally, because he works there we are not eligible for housing elsewhere since we rejected the housing offered to us on Kinser. Some snappy Live Where You Work anthem apparently. We had planned to live off-base anyway but surely not everyone off-base has made the same decision for the same reasons as we did. And not all of you have the option to live on-base. Every morning as I walk by innumerable Y plates tucked into this and that side street I wonder what their stories are.
We had three basic reasons for living off-base:
Said dog
Live IN Japan and AMONG Japanese people
Get space from military life
Now that we've spent months living off-base we might not make the same decision to live here if it were ours to make again. We have small kids and there are advantages to living on-base with small children. The proximity to playgrounds, the community and the commissary stand out. Off-base has brought me all the things we hoped for except for the moments where I worry that something might happen and I wouldn't have the language or wits to pull it together by myself. And space in our little house is an issue EXCEPT that I don't spend much because there is no place to put more stuff. I weigh the pros and cons often and debate whether it's worth it to make the move on-base. In the long run, I don't suspect we will. I am attached to our little house and our neighborhood. It's just that we're in the process of trying to move Henry into the same room as Eli and I'm craving more elbow room.
Apart from just being curious (and NOSY), I think a discussion like this might help those that haven't arrived here yet to consider their options.
What are your thoughts about where you live and why you chose to live there and would you make the same decision again?